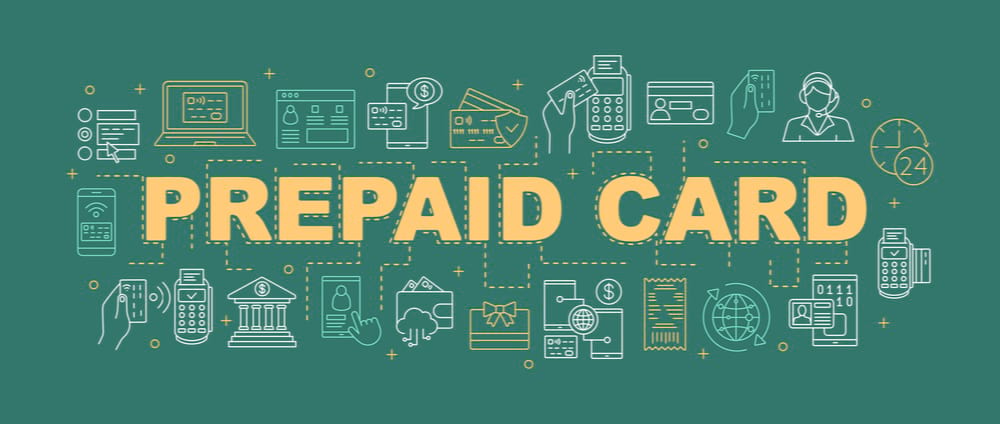 Just as smartphones and tablets appear to have triggered a decline in the printed word, so too have cards and mobile payment apps appeared to have accelerated the race to a cashless society.
Almost every merchant, whether in a store or online, will accept some form of cashless payment and this means that more and more consumers are using cards for all manner of purchases from a cup of coffee all the way up to large electrical items.
But flashing the plastic isn't as easy for some people as it is for others and securing a credit card can prove difficulty for many consumers.
This has led to the introduction of the prepaid card to allow those with poor credit ratings to get access to card payments. A prepaid card can also help people who simply wish to keep a closer eye on their spending.
What is a Prepaid Card?
A prepaid card is one which is issued by a bank or financial institution which the consumer must load money onto before they can use. Therefore, it cannot be used in the same way as a credit card where you make a purchase and make a payment at a later date.
Money can be loaded onto the card either online, at the bank or at various specified merchant locations. You can load money onto a prepaid card using cash or an online bank account. You can then use the card to make purchases, either in store or online, however, you can only spend the amount of money you have on the card.
What are the Pros of a Prepaid Card?
The are many advantages of prepaid debit card. For a start, having money loaded onto a card is a lot more secure than carrying lots of cash around. Virtually, every merchant nowadays accepts card payments, including vending machines, so they have huge widespread functionality.
Many prepaid cards can also be used abroad, so they are convenient ways to pay for goods and services while on holiday without having to visit a bureau de change to exchange cash.
They are much easier to get in the first place as all you need is to be over 18 and be able to prove your identity. There is no form of borrowing involved, therefore people with little or no credit history or those with a poor credit rating can get access to a prepaid card.
They are easy to load. You can put money onto them using cash, or through online banking or even over the phone.
What are the Cons of a Prepaid Card?
They don't work like credit cards, so you do not have the option of buying something and then paying later. This may be seen as an advantage for many people, but many credit card operators will allow you make interest-free purchases if you pay the balance off within a month.
If your prepaid card is lost or stolen, many issuers may have a stricter time-frame for when you have to cancel it as compared to a credit card and there is no guarantee you will get your money back if someone has used it in the meantime.
Is Suits Me® a Prepaid Card?
Suits Me® is much more than a prepaid card. Suits Me® provides account holders with an account that is packed full of banking-like features including; transfers, direct debits, standing orders and more. All features can be managed using the online account and mobile app that is available in both the Apple Store and Google Play Store. All account holders also receive a contactless Mastercard® debit card that can be used in over 24 million places worldwide.
Applying for a Suits Me® account is quick and easy and only takes minutes using our online application form. Your account will be open within 20 minutes of completing the application and you will gain instant access to your account and mobile app to start managing your money. Your contactless Mastercard® debit card will arrive in the post within 3-5 working days.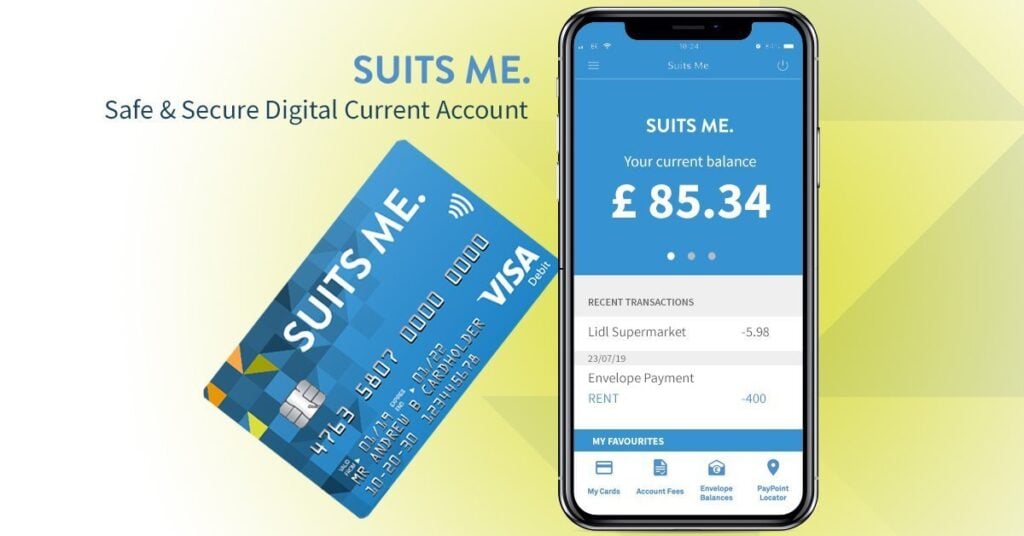 Useful Articles