Banking has probably undergone more changes in the last couple of decades than it had in the previous two centuries, and most of that is down to the advent of the internet and the widespread use of digital technology.
While it may have taken many people a while to hop on the online banking bandwagon, it's now hard to imagine a time when the only banking we could do was in person over the counter at our bank's nearest branch.
Online banking has revolutionised that, but now the prospect of booting up your desktop computer or laptop seems too much of chore as mobile banking has emerged as the preferred way to handle our finances.
The use of mobile phones for banking has been around about as long as online banking itself, albeit with only a few primitive functions.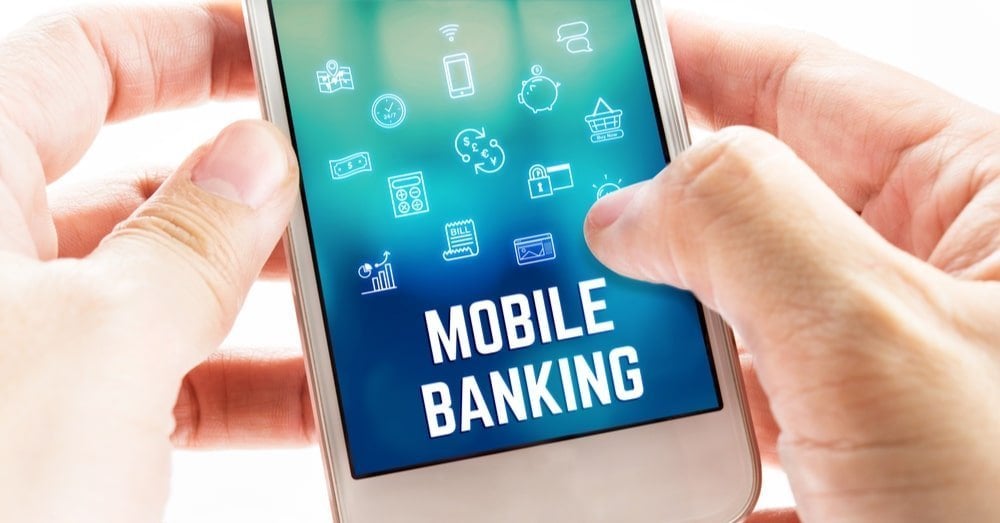 The Early Days of Mobile Banking
The earliest forms of mobile banking came in the form of SMS banking. SMS was the most widespread form of texting messages when the use of mobile phones become more widespread in the late 1990s and SMS banking used that format.
However, those banks that offered SMS banking offered a relatively limited service. You could text them to request your balance or they could text you to alert you to a large transaction involving your bank account or to let you know you were going overdrawn.
The arrival of WAP (Wireless Application Protocol) allowed many new mobile phones to access the internet and this brought new possibilities for banks too. The first WAP banking services began in Norway in 1999 and soon spread to other companies.
The Smartphone Revolution
The development of smartphones, such as the Apple iPhone and Blackberry towards the end of the first decade of the new millennium meant that phones were no longer just phones anymore, they were mini computers. This firstly allows people to access online banking through browsers before banks started developing their own dedicated apps.
The first mobile banking app offered in the UK was developed by RBS in 2011 but was only made available on Apple iPhones, before being expanded to other operating systems. Nowadays, most high-street banks, as well as online banks, including Suits Me®, have their own mobile app available on all operating systems.
As with online banking itself, the increase in the range of services available has led to a surge in the use of mobile banking.
Users can check their balance, move money between current and savings accounts and transfer money to third parties all with their mobile phones. They can also pay people and companies and even apply for financial products such as loans and credit cards through their mobile banking app.
A worldwide survey conducted by Deloitte in 2018 found that mobile banking had easily overtaken more traditional forms of online banking.
The survey found that 56% of balance enquiries were carried out using a mobile banking app as opposed to 29% through online banking. They also discovered that 10% more transfers between accounts and third parties took place with the use of mobile banking (48%) than online banking (38%).
Don't Have Access to Mobile Banking?
In order to have access to mobile banking and a mobile banking app, you will first need to have an account with a bank or banking alternative like Suits Me®.
Suits Me®
Suits Me® is an award-winning alternative solution, offering e-money accounts with an online account and mobile app for customers to easily and conveniently manage their money and finances.
Suits Me® Mobile App
All Suits Me® customers have free access to our mobile app upon opening a Suits Me® account.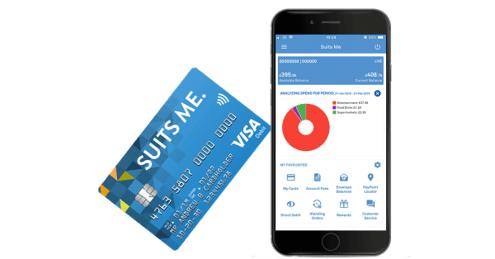 How to Open a Suits Me® Account?
Opening a Suits Me® account is quick and easy using our online application form. Once complete, your account will be open within 3 minutes where you'll then gain instant access to our mobile app and online account to be able to safely manage your money and finances.
Need help opening an account with us? Read our guide on How to Open a Suits Me® Account.
Useful Articles