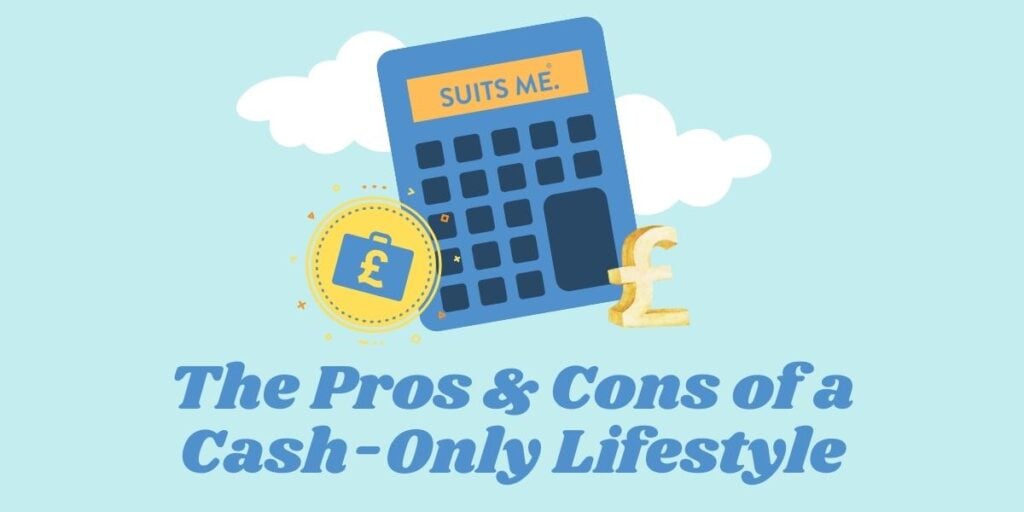 Pros & Cons of a Cash-Only Lifestyle
Although we are increasingly moving towards a cash-free society, there still remains billions and billions of pounds worth of coins and banknotes in circulation, which suggest that many people are not ready to give up the cash just yet.
While more and more people use electronic methods to make payments such as debit cards, credit cards and mobile payments, a sizeable amount still prefer to use cash for most of their transactions. There are a number of reasons for this and being cash-only doesn't just mean that you are walking around with a bulging wallet or purse most of the time.
What Does Cash-Only Mean?
While cash-only refers to the practice of paying for products and services in cash, that does not just mean using notes and coins all the time.
The Pros of Leading a Cash-Only Lifestyle
For many, using cash for their living expenses is ideal! Here are some of the advantages of using only cash:
It's Easier to Budget with Cash
By only spending the money you have at your disposal at any given time, you tend to be more thoughtful about what you spend your money on. Purchases are therefore planned out in advance, and you are more likely to save towards something when you know you are only going to pay cash.
You Don't Get Into Debt as There's No Credit
With cash-only purchases, as soon as you buy something, you own it. You don't have to worry about repaying debts and, therefore, are much less likely to get into debt in the long run.
You Avoid Fees and Charges
While you may pay the same price for a product or service, whether you are paying cash or credit, with a cash-only purchase, you won't have to pay the additional charges often associated with credit cards. They could be fees issued by the merchant or charges and interest levied by your bank or card provider.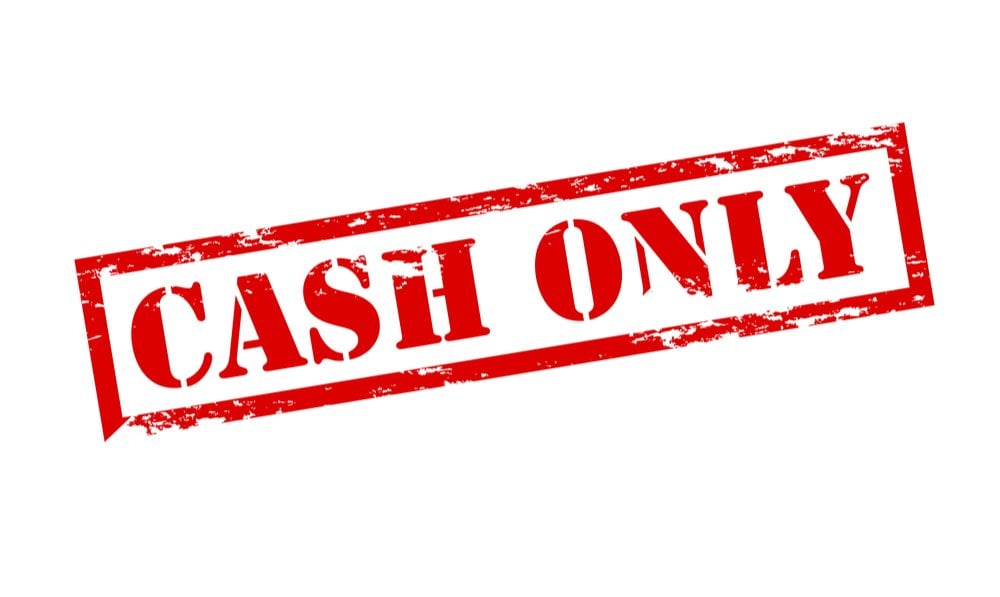 Cons of Having a Cash-Only Lifestyle
Like with most things in life, there are a number of disadvantages of leading a cash-only lifestyle.
You Won't Build up a Credit History
People who use credit cards and pay them off in good time will establish a pattern of borrowing and therefore can build up a good credit score. By going cash only, you do not have the opportunity to build up a credit history, which may limit your access to credit when you need it.
Cash Can't be Recovered if it's Lost or Stolen
It is unlikely that you can recover cash if you lose it, whereas a credit card and debit card can be cancelled and stopped when it is lost. Even if someone manages to get your credit card or debit card and use it to make purchases, the money can be recovered by the issuer.
You Can't Reserve Certain Things
To book things like hotels and car rental, many companies will insist that you use a credit card or debit card. This is to give them some form of security if you cause damage to a hotel room or rental car that they can recover the expenses needed to cover the damage.
They will need to make sure that you have enough of a balance on a credit card or debit card to cover such expenses, usually between £300-500.
Alternative Accounts with Suits Me®
Here at Suits Me®, we offer much more than just a basic prepaid debit card. Our accounts are personal e-money accounts that work similarly to a traditional bank account. You'll gain access to an online account and our mobile app, where you'll be able to manage your money on the go, 24/7.
We offer a whole variety of banking-like features including:
The ability to set up standing orders and manage direct debits,
Send money within the UK via a transfer, international transfers are available via a partner in the Suits Me® app,
Gain access to our exclusive cashback reward programme where you'll automatically get a percentage of your money back when you use your Suits Me® debit card with our retail partners.
Opening a Suits Me® account takes 3 minutes and you'll gain access to your online account immediately so you can start managing your money. We don't ask for proof of address or run a credit check. We accept 99.8% of all applicants – so if you're looking for a suitable alternative solution apply today!
Related Posts