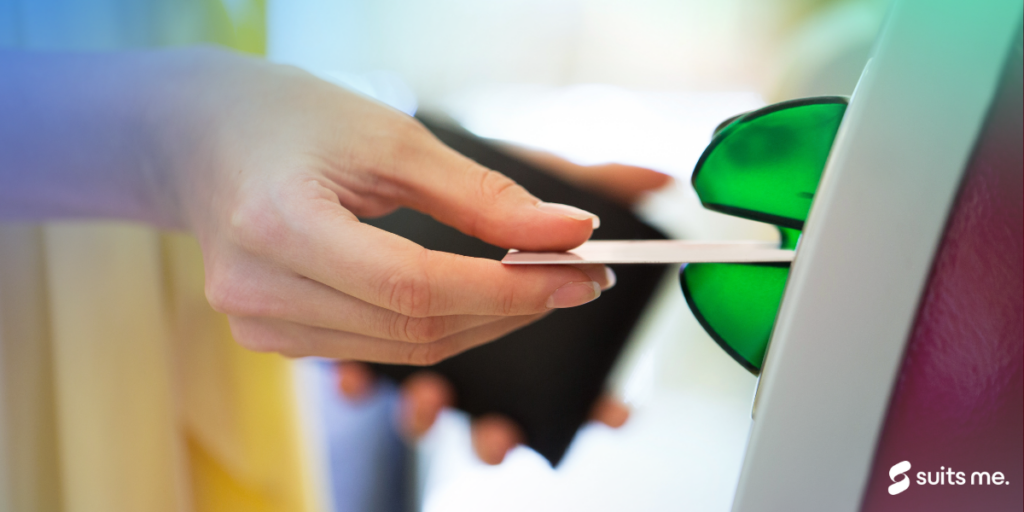 No matter your feelings towards banks, one thing we can all agree on is that life is pretty impossible without a bank account.
Generally, some form of banking account is needed to pay bills, make electronic contactless payments (especially in the height of the COVID19 pandemic) and receive their wages or salary.
We discuss some of the reasons individuals don't have access to a banking solution to manage their money and six things you're unable to do without one.
Unbanked and Underbanked
The vast majority of the underbanked are in developing countries but even in the United States, one of the richest countries on the world, 106 million adults or a third of the population, are said to be under-banked.
Here in the UK, the number of working age adults with no access to a basic bank account is between one and two million depending on the source. Because of its density of population, London accounts for 16% of that total but the story is the similar in every town and city in the country.
Some people, of course, are quite happy to live without a traditional bank account and actively choose alternative ways of dealing with their cash flow and budgeting.
Reasons People are Unable to Open a Bank Account
However, the vast majority are excluded for a number of reasons. Some reasons for exclusion include:
Earning a low income which doesn't match the minimum threshold,
Unable to prove trustworthiness due to a poor credit history (this applies to bank accounts which offer a credit facility, such as loans, credit cards or overdrafts),
No ability to provide the correct documentation such as proof of address – this specifically applies to migrant workers and ex-pats who have just moved over to the UK and people who don't have any bills in their name.
Financial Exclusion Can Result in Poverty Premiums
Financial exclusion often means economic inequality for those members of our society who can least afford it. In 2019, banking provider, Pockit revealed that the 'poverty premium' – the number of people without access to bank accounts are effectively penalized over and above those with them – lies at £485.
This would be made up of the excess charges, fees for not having a direct debit set up, and interest on standard goods they pay, compared to the 'financially included'.
6 Things You Can't do Without a Bank Account
Here we have pinpointed six things you can't do if you don't have access to a bank account:
1. Set up Direct Debits and Standing Orders
Paying for goods and services by direct debit or standing order is not only efficient (it's all automatic so there's little chance of missing payments and accruing penalties unless there are insufficient funds in your account) but it also makes economic sense.
Many firms such as utility companies offer a discount to customers paying by direct debit. Without a bank account, you tend to pay full price.
2. Shopping Online or Over the Phone
Many goods are cheaper to buy online than on the high street and there are often extra offers and discounts available too.
You need a way of transferring funds via an online payment system such as PayPal (which also protects you against fraud) and for that, you need a bank account.
3. Withdraw Cash From ATMs
Automated teller machines, cashpoints or hole-in-the-wall – whatever you call them – they're handy for getting cash quickly if you need it. But, no bank account means no debit card.
4. Impact Your Credit Rating
Not having a bank account can really affect your credit rating and, therefore, your ability to secure a loan or higher purchase agreement.
Additionally, making regular payments using a direct debit can help to improve your credit score and show that you're capable of making monthly payments
5. Potential Security With Using Cash
Always dealing with cash leaves you much more open to theft and here is also no protection from fraud, apart from reporting it to the authorities.
If your cash is lost or stolen you will find it's very tough to be recompensated by your banking provider, meaning it's unlikely you will get the money back as your money was in your care, not your banking providers.
6. Writing a Cheque
Yes, it's becoming an outdated practice, but cheques still have their place in society. Sometimes, it's handy to send a cheque through the post if you're not comfortable with online banking or perhaps pay for a school outing via cheque rather than sending cash via Royal Mail or into school.
Alternative Banking Solution
One solution to not having a bank account, especially if you're a temporary or migrant worker, have a poor credit history, are bankrupt, are an ex-pat or an international student is to open an alternative account that offers you benefits similar to those you get with a bank account.
Alternative Accounts with Suits Me®
Although here at Suits Me®, we don't offer a "bank account" we offer an e-money account, our banking-like features are fairly similar. We're also still regulated by the FCA so you know that your money is protected if security is a priority.
Our accounts come with a contactless Mastercard® debit card and are a hassle-free alternative to traditional banking. We offer a whole range of banking-like features including a Mastercard® debit card, online account, a mobile app and the ability to manage your money on the go – 24/7.
You can create standing orders and direct debits, withdraw cash from ATM's, and pay for goods and services, online, instore and over the phone with ease. All of our account holders are also entitled to our exclusive cashback reward programme at a number of high street outlets and online retailers also. You can also make international transfers via a partner in the Suits Me® app.
Related Posts