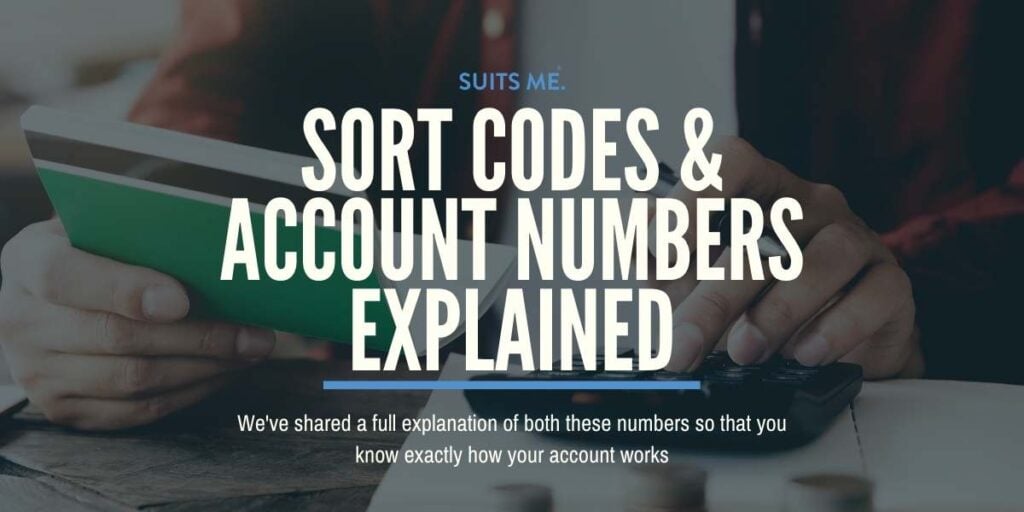 When you open a bank account, you will be issued with a bank account number and a sort code to enable you to use a full range of banking services. However, you may be wondering what the purpose is of these two numbers are and how they work to provide us with banking and financial services?
In this blog post, we've shared a full explanation of both these numbers so that you know exactly how your account works.
What is a Sort Code?
A sort-code is a six-digit number that identifies your bank and the branch that your account is lodged with. Sort codes are in the public domain, meaning that you can look for any bank's sort codes and obtain them. This is because they do not identify a customer, just the bank and branch.
The first two digits show the bank who you hold an account with and the last four digits identify which branch of the bank it relates to. When someone sends you a payment, they will need your sort code so that your bank can identify which branch it should send the money to.
If you want to find your sort code you will be able to see it on your online banking, bank statements or even your debit card depending on whether your bank prints this information on your card.
What is a Bank Account Number?
A bank account number is an eight-digit number that identifies your account to your bank. For every account you have, you will have a unique account number, and this cannot be transferred to a new bank or different account.
A bank account number is only ever useful if it has a sort code with it, as it is unidentifiable otherwise. This helps to keep your information secure and stop you from being the victim of fraud.
👉 If you'd like to learn more about fraud prevention, check out our blog post on the Dos & Dont's of Debit Card Security. 
When you set up a payment or want to receive money, you will need to supply your bank account number to have the money deposited into the right account. Do not ever give your details out unless you are certain that the person you are sharing the information with has a genuine reason for knowing it.
If you want to find your account number you will be able to see it on your online banking, mobile banking app, bank statements and depending on your banking provider, even your debit card.
How Does Your Sort Code & Account Number Work Together?
When you use the two numbers together, you are able to have your account identified so that money can be put in and taken out of your account with your permission.
Many companies, your workplace and even friends and family may ask for your bank details, and this is very normal and common. Your sort code and account number will usually be requested by your employer to add you to their payroll system and send your wages through a BACS transfer.
However, while it is generally safe to share these details with people you know or companies you want to payments too, it is not wise to give them to people you do not know or who you are not expecting to pay, or receive payments from.
Alternative with Suits Me®
Here at Suits Me®, we provide all of our account holders with their sort-code and account number to successfully manage their finances and payments. Our accounts are personal e-money accounts that work similarly to a traditional bank account. You'll gain access to online account and our mobile app, where you'll be able to manage your money on the go, 24/7.
We offer a whole variety of features including:
The ability to set up standing orders and manage direct debits,
Send money within the UK via a transfer, international transfers are available via a partner in the Suits Me® app,
Gain access to our exclusive cashback reward programme where you'll automatically get a percentage of your money back when you use your Suits Me® debit card with our retail partners.
Opening a Suits Me® account takes 3 minutes and you'll gain access to your online account immediately so you can start managing your money. We don't ask for proof of address or run a credit check. We accept 99.8% of all applicants – so if you're looking for a suitable alternative solution apply today!
Related Posts