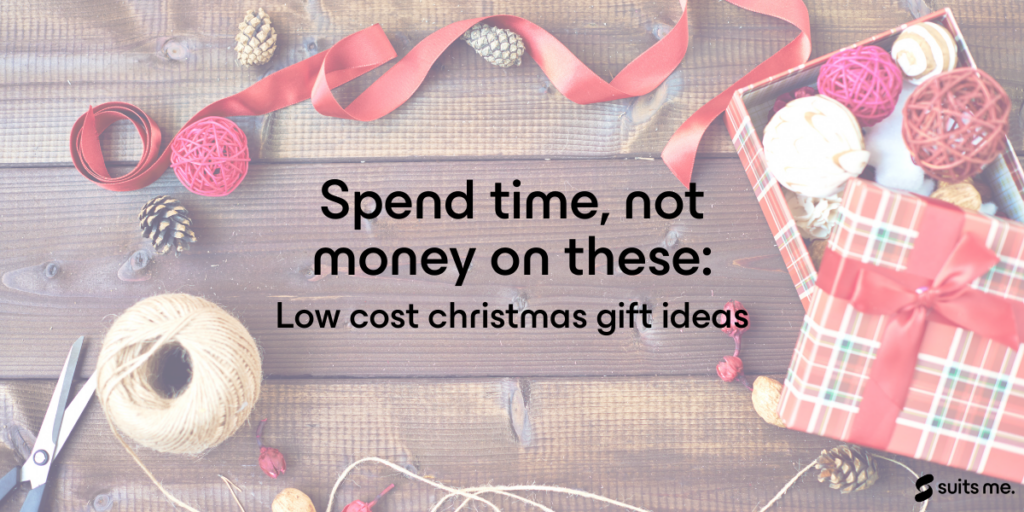 Most of us have faced a tremendously difficult and challenging year, mentally, physically, and financially. In the UK, research has shown that the average Brit spends £529 on Christmas presents for friends and family, so with Christmas on the horizon, buying gifts may be causing you some stress.
We've put together some fun, easy and most importantly cheap DIY Christmas gifts which will only involve you spending your time (and a few pounds on the materials) – after all, the best gifts come from the heart.
A Festive Candle Holder
Who doesn't love candles? They often make the perfect winter gift. With this gift, you can be as creative or simplistic as you would like. All you need to do is find a simple jar or glass and let your creativity flow.
If you're looking to paint a design, it's best to use acrylic paint as it will stick to the glass better – but feel free to use some glue and glitter for that extra Christmas cheer.
You will need:
An old heatproof tumbler or jam jar with a flat bottom,
White vinyl or acrylic paint plus any other decorations you wish,
A candle that fits the glass
Hot Chocolate Stirrers
Sounds Random but perfect for those hot chocolate lovers and the cosy winter mornings. With this DIY gift, the possibilities are endless, so get creative!
All you do is find a small mould such as an old yoghurt pot, thoroughly cleaned and the inside padded with cling film. Melt the chocolate, pour into your moulds, add your toppings and insert your wooden stick. Now let them set, wrap them and voila you're done. These thoughtful gifts will last for 2-3 weeks when wrapped (or longer without marshmallows),
You will need:
Chocolate (Also, you could use flavoured chocolate for a twist!),
Toppings – such as marshmallows, Maltesers, peanut butter chips,
Ice lolly stick or wooden spoon,
Small yoghurt pot or silicone moulds,
Cellophane and ribbon for wrapping
Nourishing Sugar Body Scrubs
For your friends and family who love a good pamper, a sugar scrub might exactly be what the doctor ordered during these cold winter months. It's incredibly easy and takes very few ingredients – plus it can be made in large batches.
Mix one cup of coconut oil in a bowl with half a cup of sugar and a good handful of citrus zest (the choice is yours) and a few essential oils if you have them handy. Whoever you give the gift too, explain that they need to massage the scrub onto their body, rinse and dry. It should last a couple of months.
You will need:
Coconut Oil (one that's hardened),
Sugar (coconut or caster sugar works best as it's not as rough on the skin),
Orange, lemon, grapefruit, or lime zest,
A jar with a lid (remember to sterilise the jar before use by boiling in hot water),
Essential oils are optional
Christmas Chocolate Bark
For the foodies in your life, make them some chocolate "bark". Now, chocolate bark isn't that's very popular here in the UK, but our American neighbours love it. It's incredibly simple to make and a treat to eat.
It involves melting any type of chocolate you wish (although the higher quality, the better) and as it's cooling decorating it with different toppings such as peppermint candy canes, chocolate chips, pretzels, nuts, dried chilli – to be honest, the possibilities are endless.
You will need:
Good quality chocolate (whatever flavour you wish),
A range of toppings,
Baking parchment
Cookie Cutter Tea Towel
This one is incredibly simple to make and perfect for your parents or friends this holiday season. You can get as creative as you like or keep it simple – whatever works for you. You will need to ensure you've got enough space to lay the tea towel flat and remember to cover the surface you're working on with a bin bag or newspaper to avoid any paint leaking through.
Grab your fabric paint and pour it onto a paper plate, enough to cover the width of the cookie cutter. Dip your cutter into the paint and carefully, but firmly stamp it onto the tea towel. Repeat the process and form any pattern you wish. Let dry and that's a job well done.
You will need:
A fabric tea towel or flour bag in a light colour (white tends to look best)
Fabric paint in Christmas colours
Christmas cookie cutters of your choice
Visit our Pinterest for More Inspo
For more low-cost Christmas ideas, head to our Pinterest Board – where we've put together some great ideas to get you into the DIY festive spirit with gifts that your friends and family will adore!
Alternative Accounts with Suits Me®
Related Posts