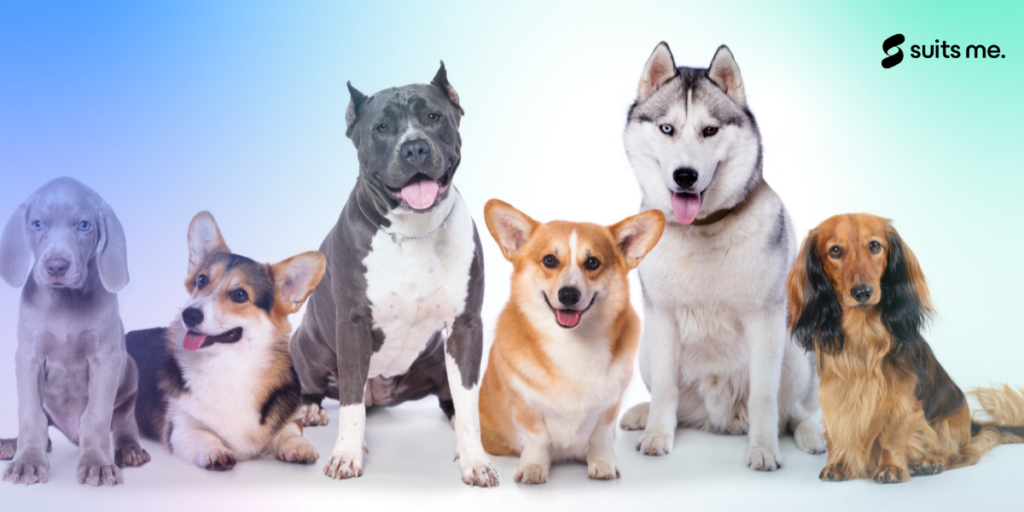 In the UK, it seems that a lot of us just love our furry friends. It's true, there's really no financial cost that matches the love we receive from our pets, but we wanted to use this blog post as a way to raise awareness about the increase of abandoned 'pandemic puppies' to ensure everyone knows the true financial cost of a dog before deciding to become an owner.
The Shocking Reality Around Unwanted Lockdown Puppies
Since the lockdown in March 2020, people decided it was the perfect time to add a new edition to their family. Millions could now invest their newfound time into raising a puppy, however, now nearly a year later the influx in dogs being brought back to the shelter has posed some really shocking statistics.
In November 2020, Google saw spikes in searches for "sell puppy" and "selling a dog". Animal shelters and online marketplaces like Gumtree and Facebook also saw more and more puppies up for sale, needing to be rehomed.
A puppy takes a lot of commitment, time, and money. From training to vet visits, to wellbeing, exercise, and buying food – there really is a lot more to consider when you bring a dog into your life.
Understanding the Costs Involved in Caring for a Dog
To really see if a dog would fit into your lifestyle, you need to know all the costs involved – including the everyday living expenses to the extra money you'll need to set aside in case of an emergency.
According to The Dog People, In the UK, the average owner typically spends between £445 and £1,620 a year on their canine companion but these figures obviously depend on the size and bread.
Let's breakdown this a little further to see which areas are the most expensive, which areas you can't afford to cut corners on when caring for your new pet, and where you can potentially save some pennies on pet care.
Typical Everyday Expenses for Your Dog
So just like humans, dogs obviously need (and must morally be provided with) the basics: Food, water, exercise, and shelter.
Purchasing Dog Food
Dog food is one of the costliest expenses which can vary massively depending on the brand of dog food you choose. You can choose from wet and dry dog food; most owners tend to provide both wet and dry food at mealtime but here are some ideas.
Supermarket own-brand dog food: In Asda for example, you can buy 24 cans for £9.50* of wet dog food. So, if your dog eats one can a day (recommended for a 10kg dog) this can cost £12.60 a month or £152 for the year.
Dry food is usually cheaper and will cost you £4 for a 5kg of dry food at Asda, with a 10kg dog recommended to eat around 200g a day. This would cost you around £5 a month or £60 a year.
If you're a Suits Me® account holder, you can get up to 4% back on all your purchases through our exclusive cashback reward programme when you use your Suits Me® Debit Card in Asda and Sainsbury's.
So, if you're spending over £300 on dog food a year, you could save yourself £12 by simply using your Suits Me® debit card to pay at the till.
Time is Also a Factor When it Comes to Exercise
Sure, walking your dog costs absolutely nothing. Advice from PDSA reveals that you should base your dogs breed around how much exercise they require but every dog should be walked at least once a day or between 30+ minutes and 2+ hours.
However, you need to consider that you may be working at home now but what happens if you have to go back to the office or your place of work once the lockdown ends? Is there anybody at home who could walk them? Or will you need to hire a dog sitter? A quick Facebook search reveals that dog sitters charge somewhere between £15 to £25 a day.
Initial Costs, Entertainment & Annual Expenses
Here is a breakdown of some of the intimal costs and annual outgoings you will need to consider when deciding whether bringing a dog into your family could work for you:
The Initial Costs of Bringing a Puppy Home
These initial costs don't include the price you actually paid for your new dog. However, it's worth considering that adopting a dog is significantly cheaper (we're talking HUNDREDS) than purchasing a dog from a breeder.
Crate and bedding: £20 – £200 – this depends on the size of your dog and the type of crate you decide to purchase
Collar and harness: £10 – £50
Puppy vaccinations: £100-£150 (although some veterinary practices offer pet plans for a monthly fee where vaccinations and check-ups are included)
Microchipping: £30 – this is a legal requirement and can be done at the vets.
Food and Water Bowls: £8 – £20,
Puppy training pads & odour remover: £10 – £50 depending on how long it takes to train your dog
Dog Training: £15 – £60 per session – if you're struggling with training or simply don't have the time, puppy training classes may be needed. So, if you needed eight sessions it could cost you £480.
Neutering and Spaying: £60 – £180
Totals based on highest estimates: £1,060
Annual Expenses for a Dog Owner
These are the costs you will encounter on a yearly basis and may need to save and plan for each year.
Insurance: £400 – £800 (depending on the provider and plan you choose) it's VITAL you take out insurance for your new pup. It may seem like a hefty cost, but it will make your – and your dog's – life so much easier in the long run.
Vet visits & care: £350 (including routine check-ups, flea, tick and worming prevention and teeth care)
Poop Bags: £20-£35 a year – gross! We know. However, if you opt for a thicker, bio-degradable brand you're looking at around £5 per roll of 120 bags.
Dog grooming: £50 – £80 – this includes the trips to the groomers, shampoo, and a brush.
Boarding: £20 – £30 a night – If you take holidays abroad, dog boarding is something you will need to factor in, especially if you don't have any friends who could help out. Seven nights away could cost you around £210.
Totals based on highest estimates: £1,475 per year
Comforts & Entertainment
These are some additional extras that will keep your dog happy and feel loved.
Toys: £20 – £100 a year
Treats: £30 – £80 a year
Bedding: £15 – £100 a year
Totals based on highest estimates: £280 per year
Last Minute Costs That You Should Plan for
Additionally, as well as contemplating your daily expenses and budgeting for the larger yearly outgoings you will need to plan for the unpredictable to ensure your furry friend can get the help they need, when they need it.
If your dog breaks a bone, you're looking at a cost of around £1,500 without insurance. However, long-term outgoings can really cost the most and you'd be looking at anything from £5,000 and upwards.
However, even with insurance, you're likely to be required an excess of £50 – £300 depending on your policy, age of your dog and their medical history. However, when it comes to insurance once your pet has experienced an issue, it's won't be covered if it flares up again. This is known as a pre-existing condition.
Plus, the older your dog becomes, the harder and more expensive they will be to insure, which is something to prepare for.
A Dog is for Life
Of course, you may be an animal lover but taking care of an animal can sometimes be a lot more than a person bargained for, which is why it's important to choose a breed that would work for you.
There are plenty of positive reasons to become a dog owner and rehoming a dog where possible is greatly encouraged by the RSPCA. However, before you make the commitment it's vital you carry out your research, weigh up the costs, and think about how a dog would impact your lifestyle.
*Prices/estimates within this guide are correct as of February 2021.
Related Posts