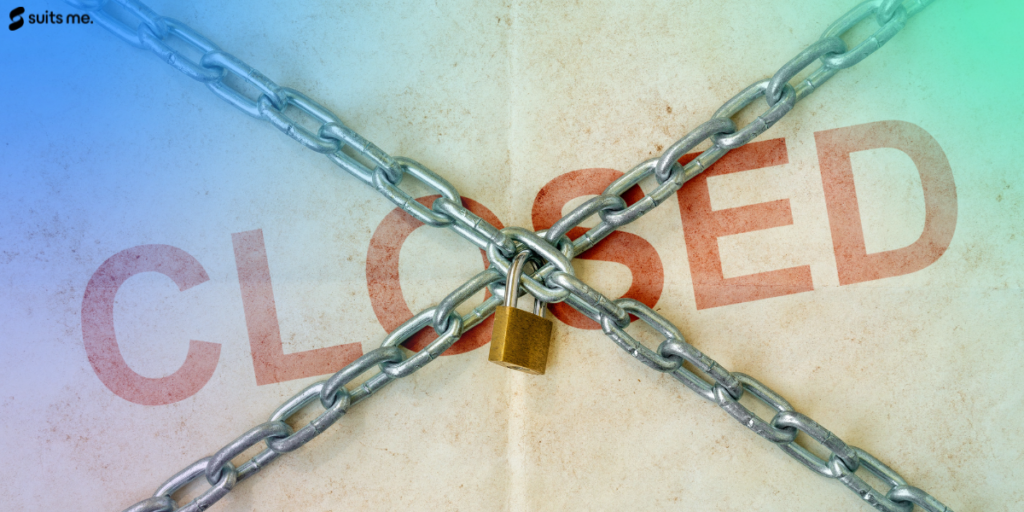 It's becoming increasingly common for banks to block accounts without notice. In fact, according to a report by the BBC, nearly 700,000 bank and building society accounts were closed in the UK last year. That's an average of 1,900 every day.
There are a number of reasons why a bank might block your account, but it usually boils down to one of two things: either you have an 'unusual' payment made into or out of your account or are have breached one or more of the terms of your agreement. Let's take a closer look at each of these reasons, the best action you can take to protect yourself, and which provider you should consider switching to.
Unusual payments
Banks can and often do block accounts when payments are made into your account or out of your account that is different to your 'normal' transactions. This can trigger an alert to the bank to block your account until the payment is checked and verified it is legitimate. Many of these 'triggers' are automated by the internal monitoring banking systems which will automatically block an account if a rule is triggered.
Breaching Terms of Agreement
Another reason your bank might block your account is if you violate the terms of your agreement. Here are some examples:
You have a negative balance:
If you consistently have a negative balance in your account with no pre-agreed overdraft, the bank could decide to block your account until the negative balance is paid.
You have excess overdraft fees:
Most banks charge overdraft fees if you try to spend more money than you have in your account. If you rack up too many fees, the bank could block your account to avoid further losses.
You're suspected of fraud:
If the bank suspects you're involved in fraudulent activity, it will block your account to protect itself from liability. This is linked to the unusual payments mentioned above.
You break a bank or account policy:
Banks put several policies in place to protect themselves and their customers. The bank could close your account if you violate one of these policies. For example, some banks have policies against using accounts for illegal activity.
How likely are you to experience this type of closure?
The answer to this question depends on several factors, including your bank's policies and banking history. However, it's generally not difficult for a bank to block an account if it decides to do so. So, if you're concerned about the possibility of your bank closing your account without notice, you might consider switching banks.
High street Banks closing.
High street banks such as Natwest and Barclays have been closing branches at an unprecedented rate. This is due to several factors, including the rising cost of running a brick-and-mortar business and the growing popularity of online banking. As a result, many people are now turning to alternative banking services that offer greater convenience and flexibility.
One such service is Suit Me, an online-only account that offers a range of products and services designed to meet the needs of modern consumers. Suit Me has no physical branches so customers can control their finances entirely online or through their mobile app. This means that customers can enjoy greater flexibility, convenience, and competitive interest rates on savings products.
In addition, Suit Me offers a range of features not typically available from high street banks, such as the ability to set up direct debits and standing orders. As a result, it is easy to see why Suit Me is becoming increasingly popular with UK consumers.
Why you should get a Suits Me® account
There are several reasons to open a Suits Me® account. First and foremost, it is a legal requirement to have an account with a provider that monitors and reports suspicious activity. Suits Me® takes this obligation seriously and will work with you to flag any unusual activity in your account.
Secondly, Suits Me® offers a more personal touch than some larger, high-street banks. For example, if you notify them of unusual payments, they won't simply block your account – they'll work with you to understand the situation and ensure everything is above board.
Finally, Suits Me® understands that pattern monitoring can be intrusive and disruptive, so they take care to only truly suspicious flag patterns. In other words, they won't close your account on a whim; they value their customers and want to keep you as a long-term user.
So if you're looking for an online solution that takes compliance seriously, doesn't close you account without warning and offers excellent customer service, Suits Me® is the right choice.
Conclusion
As discussed, there are multiple occasions where a bank may need to close your account. If you're worried about this, you can switch to an online-only bank like Suit Me. With Suit Me, you'll enjoy greater flexibility, convenience, and competitive interest rates on savings products. So if you're looking for a new bank that won't close your account without notice, check out Suits Me® today!