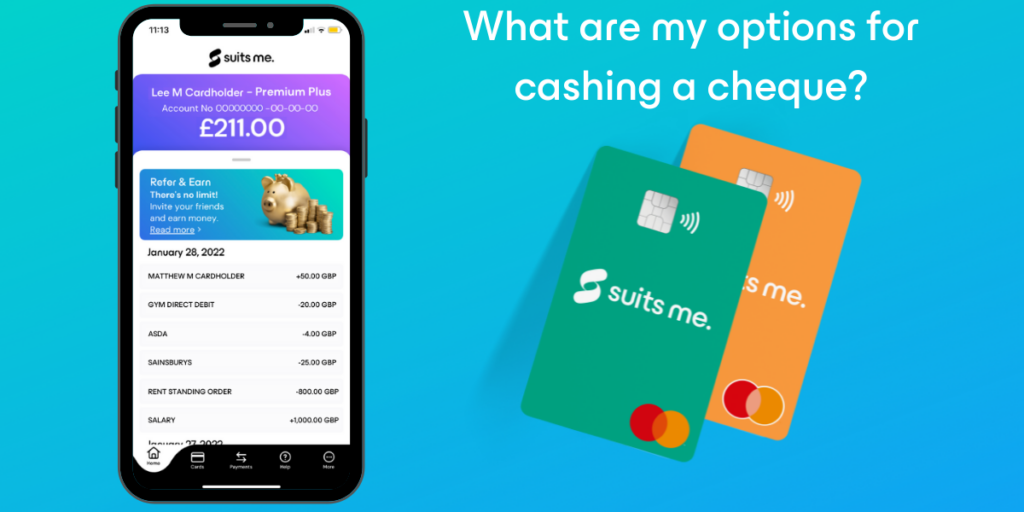 How can I cash a cheque?
Cheques may be declining in use these days, but they remain a preferred method of payment for many people and business and as such, there is still the possibility that you could receive a cheque as a payment method.
Although many people have bank accounts they can lodge their cheque into, you may have to wait until up to a week before you can get your hands on the cash. If you are in urgent need of the money, or simply don't fancy waiting that long, you can always get the cheque cashed.
Similarly, if you don't have a bank account, your options will be limited as what you can actually do with a cheque and so being able to cash it becomes more of priority.
Here are few options you can consider:
Take it to a retailer
Many large retailers actually offer cheque cashing services. The benefits of going to a large retailer are that they are more likely to have more cash on hand to give you. For those who offer this service, they will charge you small fee for cashing a cheque which is calculated as a percentage of the amount of money you want to cash.
Take it to the bank which issued the cheque
You do not have to have an account with the issuing bank to have a cheque cashed there. A bank which has issued a cheque that has been made out to you will in some cases cash the cheque for you. They will charge you a fee, however, or may even see this as a chance to get your business and try and get you to open an account with them.
Take it to a payday lender
There are payday lender stores in most cities nowadays and they are convenient facilities for cashing cheques in. Payday loans themselves can be an expensive way of borrowing and cashing cheques in these shops and can also be costly. They will charge you for cashing a cheque which is often a lot higher than a bank or large retailer will charge.
Get a prepaid debit card
If you don't have an account but need to get a cheque cashed, you can very quickly open a prepaid debit card account. These types of accounts are easy to open as they don't require you to have a healthy credit history and therefore aren't subject to stringent credit checks. This can speed the process up and mean you can get the cheque paid into your account much quicker.
Consider other options
There are many other options for cashing cheques. You can sign the cheque over to a friend in exchange for the cash upfront. You can also try other financial institutions such as credit unions or building societies who may cash it for you for a small fee.
Some smaller retailers who don't have dedicated cheque cashing facilities may also cash a cheque on the spot for you, but may ask for some personal details from you should the cheque be returned or blocked.
Alternative Accounts with Suits Me®
Suits Me® is much more than a prepaid card. Suits Me® provides account holders with an account that is packed full of banking-like features including; transfers, direct debits, standing orders and more. 
All of the payment features can be managed using the online money account and mobile app that is available in both the Apple Store and Google Play Store. All account holders also receive a contactless Mastercard® debit card that can be used in over 24 million places worldwide.
Applying for a Suits Me® account is quick and easy and only takes minutes using our online application form. Your account will be open within 3 minutes of completing the application and you will gain instant access to your account and mobile app to start managing your money. Your contactless Mastercard® debit card will arrive in the post within 3-5 working days.
Related Posts