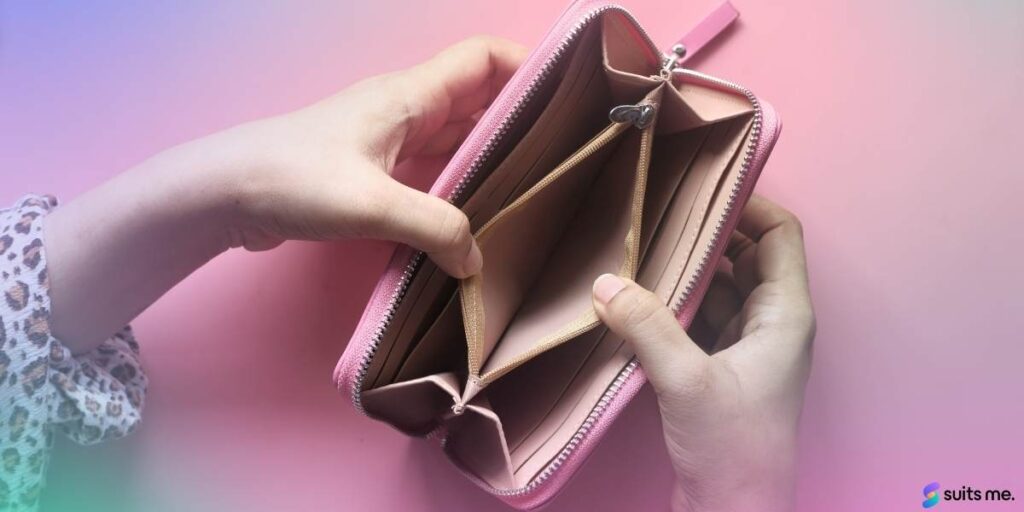 Payday is always a happy day! You finally have money at your disposal again, so you can pay your bills and get some decent groceries. Maybe you'll even treat yourself to something special?
The trouble is that if you're not careful, you may burn through your salary or wage too fast, and with a week or so to go before your next payday, you may be running out of money, and fast! But, before you hit the panic button, or consider borrowing money to get you through until payday comes again, there are ways you can survive the money drought until you're breathing again financially. 
Take Stock of Your Remaining Money
If you're starting to run out of money and payday is still several days away, take stock of the cash you have left. Look at what's left in your wallet, bank accounts and even the loose change lying around your home.
Pool all the cash together, so you know exactly what you have available, then divide it by the number of days left until payday. Once you know what you can spend daily, you'll be able to prioritise your spending. 
Only Spend Money on the Essentials
Crunch time between running out of money and payday is not the time to be shopping for luxury groceries. It's time for simple menus that will keep everyone fed. Don't rush off to get groceries just yet, try these ideas first.
Check out the fridge, freezer and pantry to see what you have left in the house.
Create a menu using as many of these items as possible and make a shopping list for the groceries you need to create simple and cheap meals.
One way to really save is to make up a large pot of stew, casserole, pasta bake, or curry that can be reheated the following day.
Bulk up you meals with lots of vegetables and reduce the amount of meat you use which is usually much more expensive.
School and work lunches can also be brought from home. Take leftovers or make sandwiches at home for everyone and try to include a piece of fruit. Save a little more by filling water bottles instead of buying bottled water or soft drinks.
💡 However, if you do need to head to the supermarket, check out our guide on how to save money on your food shopping.
Fun Can Be Free
You don't need to spend a lot of money to have fun. In fact, you may not need to spend any money at all. Here are some fun activities you can engage in that don't cost a thing.
Pull out the DVD collection (or Netflix) and let each family member pick a movie,
Bring out the board games for a game night,
Take the dog for a walk to the park and bring a ball, or find a new walking route to try – Walking Britain have tonnes of free walks available.
Dig out some worms from the garden and go fishing. Plus, there's the added bonus of a free dinner if you catch something (but double check the rules in place before you take home any catch)
Avoid Using Borrowed Money to Tide You Over Until Payday
Maxing out your credit card or taking out a payday loan may seem like a good idea when money is running low. Still, if you don't pay them back as soon as you get paid, the interest adds up too fast, and you risk a cycle of borrowing money and paying it back on a monthly basis. Once you get into this cycle, it can be challenging to get out and, what's worse, you may inadvertently start to increase your debts, which you want to avoid.
The best way to avoid running out of money before payday is to prioritise your spending as soon as you get paid. Only leaving the house with your prepaid debit card or set amount of cash will help to stop the temptation and live within your means.
Make sure your bills are paid first and then get into the habit of putting some money into savings. Divide up the money you have left into pots for each week until the next payday and try only to spend what's in each weekly pot. Before you know it, running out of money before payday will be a distant memory.
Related Posts