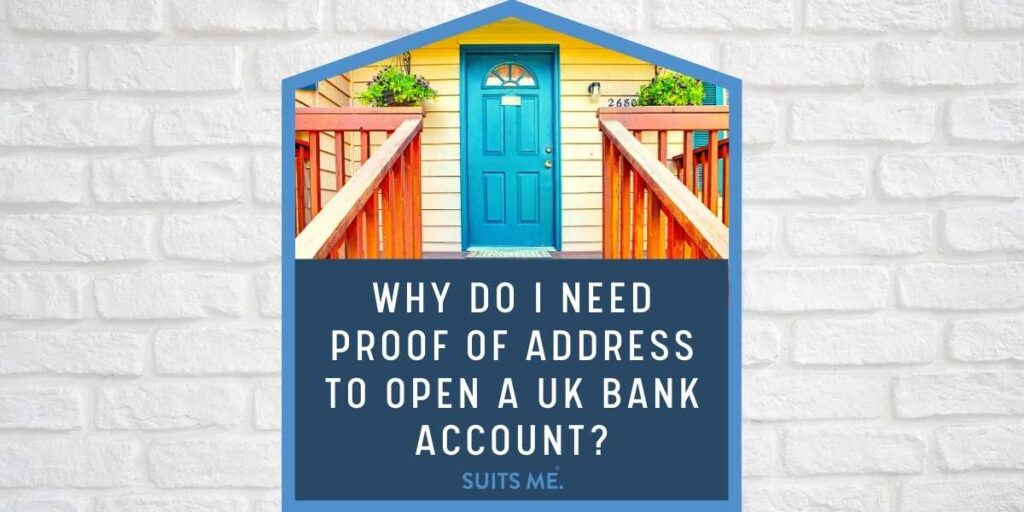 A bank must verify your identity if you want to open an account with them in the UK. There are several reasons why a UK bank needs to confirm that you are who you say you are. However, it's mainly required guard against fraud and to make sure someone is not attempting to open a bank account in your name.
They will also need your name and address so that they know where to post documents, such as statements and other correspondence. Even though most current account holders in the UK conduct a large part of their banking online, there are certain occasions when the bank will be required to provide you with written correspondence on some issues.
Proving Your Identity to Open a Bank Account
Proof of address is required to prove your identity. Managing UK banking products will require you to pass a credit check for your application to be successful. As well as assessing your suitability for credit, a credit check is also a way to verify your identification.
You will also have to prove your identity yourself, and this can be done by using a driving licence or passport, but a bank will also want you to confirm your address. This is because their bank accounts are only available to UK residents.
To prove your address, you are usually asked to produce a document with your name and address on it. These have to be official documents, such as a utility bill, a local authority tax or rates bill, or a bank statement or building society.
Many banks will require you to have lived at your current address for a minimum of three months. If you are new to the UK, this period maybe more. If you have lived at more than one address, that information should show up in your credit report.
What if I Can't Prove my Address?
There are many reasons why a person might have difficulty proving their address in the UK. They have only recently moved to the country and only have a passport to verify their identity. Passports do not have your address on them and can't be accepted as valid proof of address.
People who are new to the country who have not registered with their local authority or have an account with any utility companies and, as such, cannot use bills as proof of address. While they may pay live in a house that pays local authority tax or rate and uses water, gas, and electricity, they will not have any documents to prove their identity if those accounts are not in their names.
There are options for people who cannot provide proof of address but still want to open a bank account. You can also open an online bank account with a digital-only bank. These are sometimes referred to as fintech or challenger banks and exist purely online.
Alternative Accounts with Suits Me®
Here at Suits Me®, you don't need proof of address to become an account holder. Our accounts are personal e-money accounts that work similarly to a traditional bank account. You'll gain access to an online account and our mobile app, where you'll be able to manage your money on the go, 24/7.
We offer a whole variety of banking-like features including:
The ability to set up standing orders and manage direct debits,
Send money within the UK via a transfer, international transfers are available via a partner in the Suits Me® app,
Gain access to our exclusive cashback reward programme where you'll automatically get a percentage of your money back when you use your Suits Me® debit card with our retail partners.
Opening a Suits Me® account takes 3 minutes and you'll gain access to your online account immediately so you can start managing your money. We don't ask for proof of address or run a credit check. We accept 99.8% of all applicants – so if you're looking for a suitable alternative solution apply today!
Related Posts