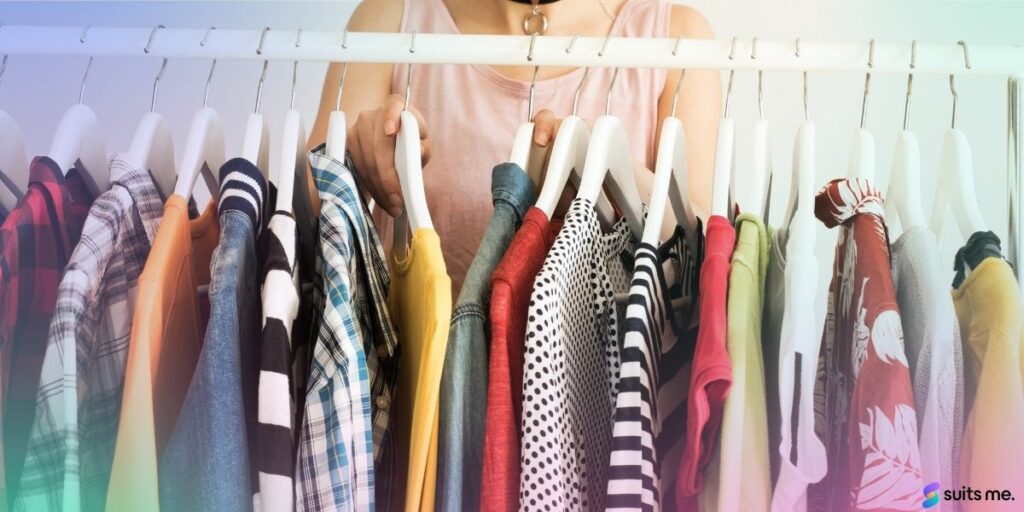 How much time do you spend staring into your wardrobe trying to decide what to put on every time you leave the house? If you're like most people, this can take up a sizeable chunk out of your day. Take another look in your wardrobe, and you will see what the real problem is…
Most likely, your wardrobe is stuffed with clothes and there are just too many options that just don't work for you anymore. So much so that it is impossible to find many of the pieces you should be wearing, and you end up wearing the same handful of items over and over again. It's only when you re-arrange your wardrobe that you realise how much you've actually got in there!
What if there was a way you could unclutter your wardrobe and make it more streamlined? If you're tired of rummaging through overstuffed drawers, shelves and hangers, a capsule wardrobe is a way to go. Here's everything you need to know to get started!
What is a Capsule Wardrobe?
A capsule wardrobe is a downsized collection of clothing consisting of essential pieces that can be worn interchangeably with other pieces in the set. The idea is to have a small selection of key pieces to create dozens of different outfits from the same set of clothing items.
What is the Purpose of a Capsule Wardrobe?
The main purpose of a capsule wardrobe is to save you time and money. It'll save you precious time when you get ready to go to work or a social outing. It can also save you money, as the general idea is to purchase quality pieces that will last you for more than one season.
How Many Pieces do You Need?
The concept of a capsule wardrobe is to stick to essentials. That isn't to say you can't have a nice collection of clothing, and it doesn't need to be boring either. Most capsule wardrobes have a collection of 20 to 40 pieces (which includes EVERYTHING) and if you choose the right pieces, you can have an endless combination of outfits to wear. 
A good capsule wardrobe should include:
Jeans x 2
Pants x 4
Shirts/blouses x 4
T-shirts – long & short sleeve x 8
Jackets x 2
Dresses x 3
Skirts x 2
Jumpers x2
Shoes (one smart, one casual, sandals and winter boots)
How to Put Together a Capsule Wardrobe?
There are no definite rules for putting together a capsule wardrobe, but you can narrow it down to a few easy steps:
Selecting a base colour – this should be a block colour such as black or navy blue
Add some essential neutral pieces – include brown, beige, white or grey
Accent colours – 3-4 pieces of your favourite bright colours
Patterns & layers – these are essential for breaking the monotony
Shoes & accessories – these add value to your wardrobe, and you can mix and match them beautifully
Will a Capsule Wardrobe Help You Cut Spending?
A capsule wardrobe can reign in your spending, and once you get used to the idea of downsizing your wardrobe, you'll start to see other benefits as well. To make a capsule wardrobe work, choose good quality clothing pieces that will last. These may be more expensive, to begin with, but the better the quality, the more wear you will get out of them. You only go shopping when a piece needs to be replaced, and this is where your savings begin.
You can find out more about upgrading the quality of your clothes in our blog post, "Is it worth investing in quality clothing?"
Don't feel the need to rush into this concept and throw out your entire wardrobe to create a capsule wardrobe. Re-organise your wardrobe and try to get as much wear out of the things you already have. Don't buy any more clothing until you've dwindled down your wardrobe, and then start collecting your classic capsule wardrobe pieces. With the money you save, you can get the classic designer pieces you've always dreamed of and take your capsule wardrobe on vacation with you.
Related Posts