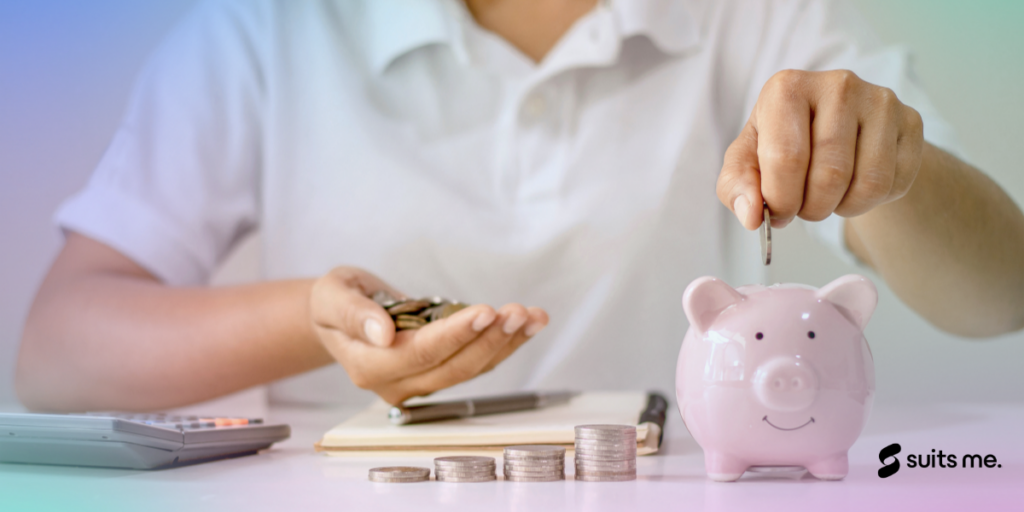 Putting a little bit of money aside is a good way to protect your future, but how do you do it if you don't have a bank account?
It's estimated that around 1.5 million people in the UK don't have a bank account. There can be several reasons for this – they can be denied access to certain banking products or prefer not to trust their money with a bank for whatever reason.
So, if you need to save money and don't have a bank account, there are several options that could work for you:
Post Office Account
The Post Office provides several savings options if you don't have a bank account. You can save money using one of their accounts, such as instant saver or ISA, and invest in a Post Office bond.
A bond is a fixed interest rating savings account. The fixed interest period is set on the opening account, and you cannot access your savings until that period has elapsed. It's a good option for people who want to know exactly what kind of return they will get on their savings and don't mind not being able to access them for a long period of time.
Keep Your Savings at Home
When you think of saving cash at home, we immediately conjure up visions of shoving it under a mattress or sticking it in a shoebox at the bottom of the wardrobe. Or, you may even like to keep a large jar or bottle of loose change to chip into every so often.
Although these methods aren't advisable, given the obvious security risks, there are ways you can safely save money at home.
If you prefer to deal in the case, and as such, like to save large amounts of it up, you may want to think about investing in a solid, strong home safe. Of course, this won't mean 100% protection for your money, but it will be a suitable deterrent for opportunist thieves who are looking for a quick gain.
Save Money Using a Prepaid Card
A prepaid debit card is another useful way to save money if you don't have a bank account. It allows you to load money onto a debit card, which you can then use for purchases or withdraw cash from an ATM.
However, prepaid cards can also be used to set up regular payments such as direct debits or standing orders. This means you can have your wages or benefits paid directly onto the card. Although many people may use the card for their day-to-day finances, receiving regular payments onto a prepaid debit card also means you can use it to put money aside.
You may decide to take out two prepaid debit cards – one for everyday use and another for saving. If you choose to save money using a prepaid debit card, you need to know what protection you have.
In the UK, prepaid debit cards don't fall under the protection afforded by Financial Services Compensation Scheme (FSCS). Under the FSCS, savings in bank accounts up to £85,000 if the bank goes bust. However, your money is still protected by the Financial Conduct Authority (FCA) and ringfenced by the prepaid card provider.
Alternative Accounts with Suits Me®
Here at Suits Me®, we offer much more than just a basic prepaid debit card. Our accounts are personal e-money accounts that work similarly to a traditional bank account. You'll gain access to an online account and our mobile app, where you'll be able to manage your money on the go, 24/7.
We offer a whole variety of banking-like features including:
The ability to set up standing orders and manage direct debits,
Send money within the UK via a transfer, international transfers are available via a partner in the Suits Me® app,
Gain access to our exclusive cashback reward programme where you'll automatically get a percentage of your money back when you use your Suits Me® debit card with our retail partners.
Opening a Suits Me® account takes 3 minutes and you'll gain access to your online account immediately so you can start managing your money. We don't ask for proof of address or run a credit check. We accept 99.8% of all applicants – so if you're looking for a suitable alternative solution apply today!
Related Posts