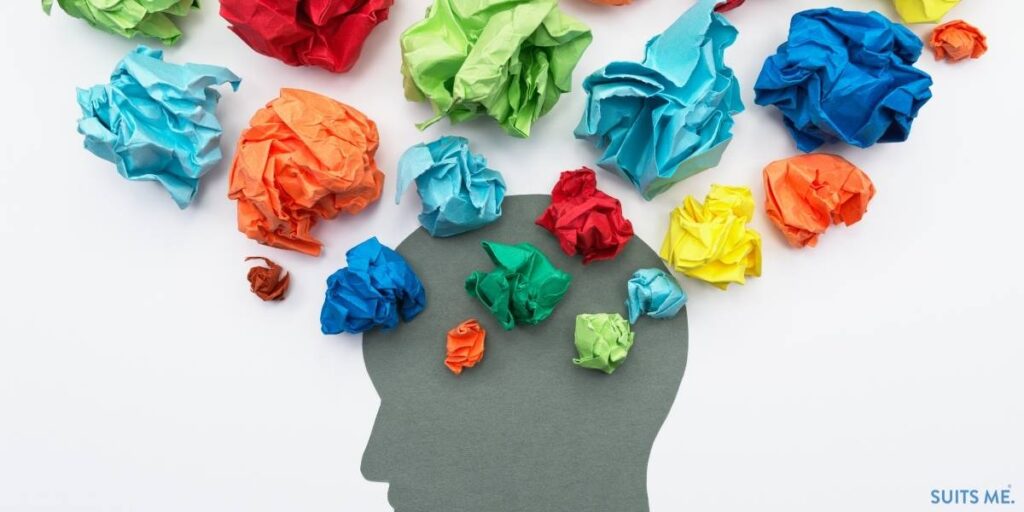 Your mental wellbeing is so important and it's vital that you invest your time and money into making yourself a priority. It can sometimes be hard to get out of bed when you're having a bad mental health day, and it can be even harder to know where to even begin navigating the stresses of everyday life when you're feeling okay!
Remember, that at the end of the day, your mental health is just as important as your physical health so don't forget to check in with yourself regularly and actively work towards actively taking steps to improve your wellbeing by making small changes to your lifestyle.
We've put together some cheap (and even free!) ways and ideas that you can use to help boost your mental wellbeing:
An Organised Environment Leads to an Organised Mind
Decluttering and organising your home can really help to manage your thoughts and mind. Creating a clear space to reflect, it will allow you clearly separate your worries from fact and help to cope with the symptoms that mental health issues can cause.

If you're a Suits Me® account holder, why not freshen up your home using our cashback partner, B&Q. By using your Suits Me® prepaid debit card online or in-store, you'll get 4% cashback automatically added to your balance at the end of the month!
Exercise Daily can Boost Your Mood
Physical activity can help to reduce blood pressure, increase immunity levels, and build our mental resilience – which is key when dealing with mental health.
Even a short stroll in the fresh air can help to change your outlook on the day by refreshing your mind and help you to process some of the things which are weighing on your mind.
Get a Rush of Adrenaline to Help You Relax
The chemical dopamine is released into our bloodstream which can help to alter our mood and make us feel relaxed and euphoric when we're faced with an exciting challenge or activity. Dopamine also plays a key role in driving our behaviour. So, by increasing your dopamine levels, you should reduce the negative feeling that influences our mental wellbeing.
In fact, our cashback partner, Virgin Experience Days, has a whole range of adrenaline-inducing activities to choose from!
From bungy jumping to taking a ride in a hot air balloon, there are plenty of exciting options to get your blood pumping. By paying for an experience using your Suits Me® card, you'll save yourself a huge 15% meaning for every £100 spent, you'll get £15 automatically added to your balance at the end of the month.
Spending Time Outdoors is Key for a Healthy Mind
By heading outdoors and getting some fresh air you'll certainly reap the rewards. There are plenty of benefits for your mental health that nature can offer you, which you can learn more about here. Plus, as you may be aware, when our mental health is good, we feel more able to tackle those challenges that life throws at us.
By practising mindfulness outdoors, you remove the distractions that you could easily find around your home and focus on grounding yourself in the here and now, rather than worrying about future events that you can't predict or control.
Go for a Long Drive or Bike Ride to Clear Your Head
If you feel up to it, a change of scenery can do you a world of good. So, whether going for a bike ride to the pub or even switching up your local supermarket, these little changes are a real investment for your mental wellbeing.

Regardless of if you drive or cycle, our preferred modes of transport need regular maintenance checks. Head to our cashback partner, Halfords, to get 7% back on anything you purchase – including a new bicycle or vehicle Health Check – by simply using your Suits Me® prepaid debit card.
Remember Your Mental Health Matters
Although often seen as an invisible illness, mental health affects around 1 in 4 people each year, according to the charity Mind. If you feel like you're at breaking point or your mental health has deteriorated, then we encourage you to speak to your GP or a mental health charity to see how they can further support you.
Related Posts