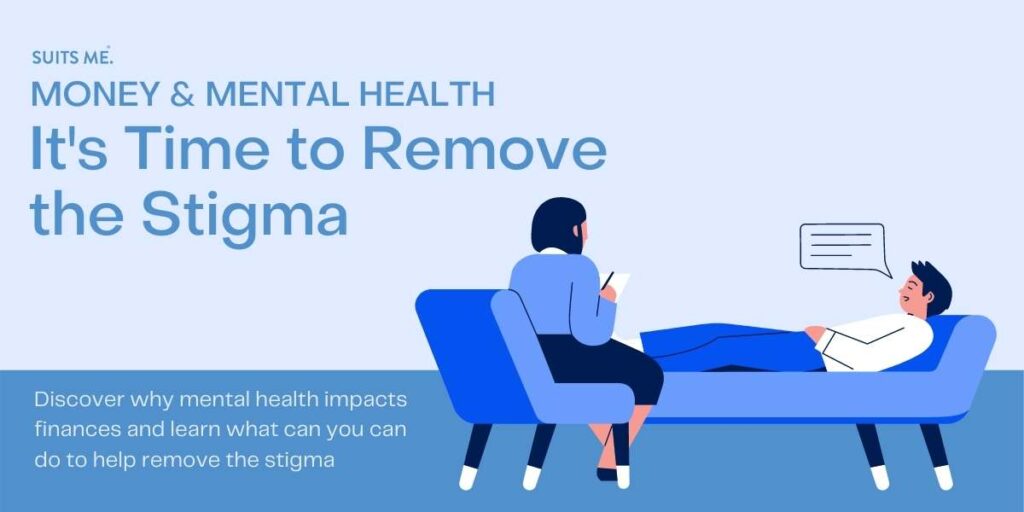 Did you know that people who struggle with their mental health are three times more likely to have problems with debt?
Although leaders within the UK are starting to become aware of mental health problems – as seen by the introduction of the first Mental Health and Suicide Prevention Minister in 2018 – more still needs to be done to support those struggling with their finances due to mental health.
In our modern world, money is an essential tool for our wellbeing and experiencing financial problems can have a detrimental impact on our mental and physical health. One of the many lessons which can be learnt from the pandemic is how fragile mental health across the country really is.
Within this blog post discover why mental health impacts finances and learn what can you can do to help remove the stigma.
The Mental Health and Income Commission
The Mental Health and Income Commission was created to examine how people's mental health impacts the income they receive through work, benefits, and other sources. They also focus their research on what a fair labour market and welfare system could look like for those who suffer from mental health.
In 2020, the Commission released a report exploring some of the long-term factors that contribute to the mental health income gap. Below are just some of the reasons that mental health can lead to debt and money troubles.
So, how can Mental Health Impact Income?
Shockingly, the report revealed that those who struggle with mental health face an income gap of more than £8,000 less than the wider population.
Plus, they also uncovered that people who suffer from mental health problems in work were more likely to be in lower-paid jobs and occupations and can experience significant challenges in accessing higher-paying jobs. Additionally, those who have gaps in their employment history are more likely to be rejected when applying for a new role.
Mental health is seen as a sensitive, taboo subject where people find it hard to open up to employees through worries of repercussions – especially since the beginning of the pandemic with the increase in job losses. However, discrimination within inflexible recruitment practices are a leading cause behind those with mental health issues being unemployed.
Removing the Stigma of Mental Health
As Mental Health is becoming more of an issue within society, there are several ways you can help to remove the stigma and support those with mental health problems. Here are some tips to help normalise mental health.
#1 Education
The first step is to educate yourself about mental illness and understand how it can impact people. You may suffer from mental health problems yourself and already have an understanding, however, it's important to know that not everybody suffers in the same way.
#2 Talk Openly about Mental Health
There's no shame in people talking about what it's like to live with mental health issues. By openly talking about it, it creates a comfortable environment for others, who may struggle, to feel less alone.
#3 Show Compassion to People Struggling with Mental Health
Even if you don't experience issues, for others, their mental health can affect how they manage their day-to-day life. A simple act of compassion and empathy can truly make someone's day and help to ease the darker days.
#4 Let Others Know When They're Stigmatising Mental Health
This could be within the media, your own family, or the workplace. When people have a negative view on mental health, it can hinder the progress society is making to normalise the issue. This is where education is a vital tool that will help disarm anyone who believes mental health 'isn't a thing'.
#5 Know Who to Turn to if Someone is Having a Mental Health Crisis
This issue with this invisible illness is that problems can occur anywhere, anytime. People who live with mental health regularly express that some days are easier than others. If you know someone that struggles, check in on them from time to time and know where to turn if they're struggling.
There are plenty of resources online, such as the charity Mind, who will be able to offer guidance and support if you're worried about someone. However, if you believe that they may be in serious danger, contact 999 immediately. 
Related Posts