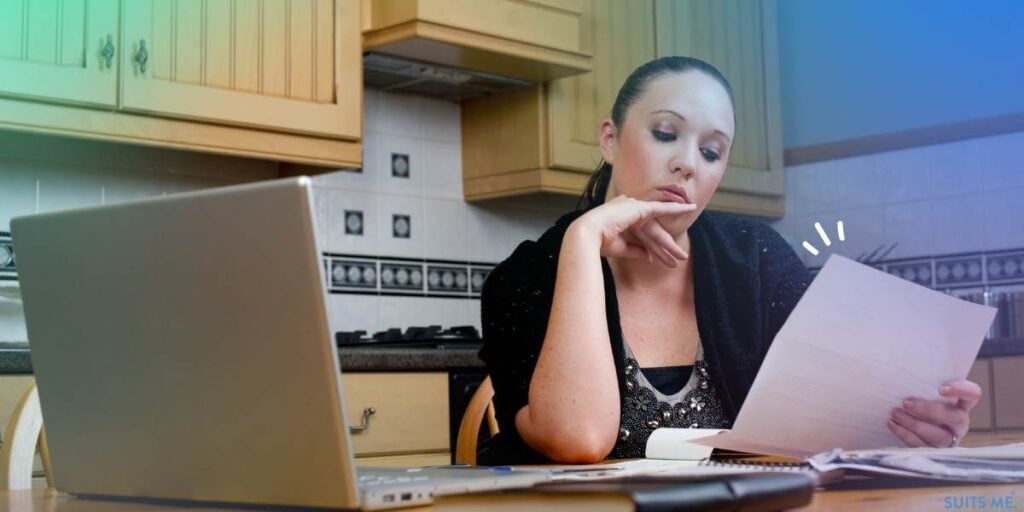 Making the decision to tackle your debts is a big one, but it's a decision which will help to improve your financial future. Plus, with a new report published by the PensionPolicyInstitute revealing that fewer than one in 10 can expect to achieve a comfortable standard of living at retirement, it's better late than never to get your outstanding debts under control.
To get started, you need to know which options are available to you – depending on the number of outstanding debts you have and the total you owe.
So, carry on reading below to find the best solution for you to reduce the amount of money you owe and improve your financial wellbeing.
Individual Voluntary Arrangement (IVA)
An IVA is just one option you can use to write off your debts, it involves an agreement with your creditors to pay off some, or all, of your outstanding debts. It requires making regular payments to an insolvency specialist who will liaise with your creditors and divide the payments you make between them.
The insolvency service you use will also contact all your creditors on your behalf and your IVA will begin if 75% of your creditors agree to it, regardless of whether the rest of your creditors disagree. Once your IVA is in order, it will stop your creditors from taking action against you for your debts.
There are usually two costs involved, these include a setup fee and a handling fee each time you make a payment. However, if you do not keep up with your payments, the insolvency service can cancel it and make you bankrupt.
Choosing an IVA will also result in your details being adding to the Individual Insolvency Register which will appear on your credit score and stop you from taking out most credit or financial products. However, your details will be removed three months after the IVA ends.
Debt Relief Order (DRO)
If you owe less than £20,000 a Debt Relief Order may be a suitable option. This type of order is suitable if you don't have lots of spare income and do not own your home. Additionally, you also need to have less than £1,000 in assets and less than £50 a month left over, lived and worked in England and Wales for the last three years, and have not previously had a DRO within the last 6 years.
A DRO will prevent creditors from recovering their money unless they seek permission from the court. Additionally, your debts will be cleared in 12 months if there have been no significant changes to your circumstances. Whilst you've got a Debt Relief Order in place, it's worth noting that you will still be required to pay your rent and certain debts like HMRC court fines and student loans.
Applying for a DRO will cost you a one-off fee of £90, but the DRO advisor will explain how and when this is paid. If £90 is unaffordable, there are some charities that can offer you support, but speak to the advisor to find out more.
There are some restrictions that come with a DRO, these mean you cannot:
Manage a business without telling those you do business with that you've got a DRO,
Create, manage, or promote a company without the court's permission,
Become a director of a company,
Borrow more than £500 in credit without telling the lender about your DRO.
A DRO will have an impact on your credit score and will remain on your credit file for up to six years, after this date, your debts should have cleared, and you'll be able to start building your score up again and improve your financial future.
Debt Management Plan (DMP)
A Debt Management Plan (DMP) allows you to pay off your debts at a more affordable rate. It involves making one monthly payment to the DMP service who then pays your creditors. This type of debt repayment option is suited to people who have non-priority debts like credit cards, overdrafts, personal bank loans, catalogue debts, or store cards. If you have priority debts, it may be worth looking at the other alternatives mentioned within this blog post.
Unlike an IVA or DRO, there are some debts which aren't included within this type of debt management plan. You can't use a DMP to pay off priority debts like court fines, TV licence, Council Tax, gas and electric debts, child support, mortgage and rent arrears or loans secured against your house, and hire purchase agreements that you've used for essentials.
A debt management plan does not involve a legally binding contract so you can cancel it at any time. Be aware that a DMP will show on your credit record which will have an impact on taking out credit in the future.
Additionally, with one fixed payment each month, your debts are not written off but paid back at a more convenient rate. However, be prepared that this will take longer to clear them. If you have any joint debts these can also be included in the DMP, but the creditor may still attempt to reclaim the debt from the other person.
Finally, it's worth researching the DMP service providers before committing to one, as some charge a fee and may not be regulated by the Financial Conduct Authority, which is vital when using any form of financial service.
Filing for Bankruptcy
Bankruptcy is one way to clear your debts and ensure a fresh start when it comes to your finances. However, it can also have long-term consequences to your immediate financial health and should only be used if you have serious debt problems and don't have many belongings of value or little equity in your home.
There is no minimum amount of debt you need in order to be eligible to file for bankruptcy, so, as long as your debts are more than the value of your assets, this is a good option to write off your debts. But, there are some important aspects to be aware of before applying.
If you don't want your debt problem to be public knowledge or you work in certain occupations such as a solicitor, accountant, an estate agent, or a member or a professional association, then applying for bankruptcy can lead to you being barred or suspended from your job.
Additionally, you need to ensure you can afford to go bankrupt as there is a one-off fee of £680. If you earn enough, you may be asked or forced to make some contributions to your debts, otherwise known as an Income Payments Agreement (IPA). The official receiver of your bankruptcy order also has the power to investigate all your financial behaviour.
If you're a homeowner, it could be sold with the money made used to pay off your creditors. The same applies to rental properties, you may need to check your tenancy agreement to see if you're able to stay in your rental property when bankrupt.
Administration Order
An Administration Order is another way you can deal with debts less than £5,000, but only if you have a Country Court Judgement (CCJ) or High Court judgement against your name and you're unable to make the payment in full.
It involves making one single payment a month to the local court, who will then divide the money between your creditors. Although, this type of debt relief scheme will appear on the public Register of Judgments, Orders and Fines it will prevent creditors from taking further action against you without the court's permission.
In order to apply for an Administration Order, you must fill out an application form and return it to your local court. The court then decides how much of the debt you must repay, the amount you'll pay per month, and how long the repayments will last. In order to qualify, you must owe money to more than two creditors, prove you can afford the repayments and have a CCJ against you.
There's no additional fee to apply for an administration order, however, the courts will take a 10% cut from your required monthly payment, which will mean your debts will take longer to clear.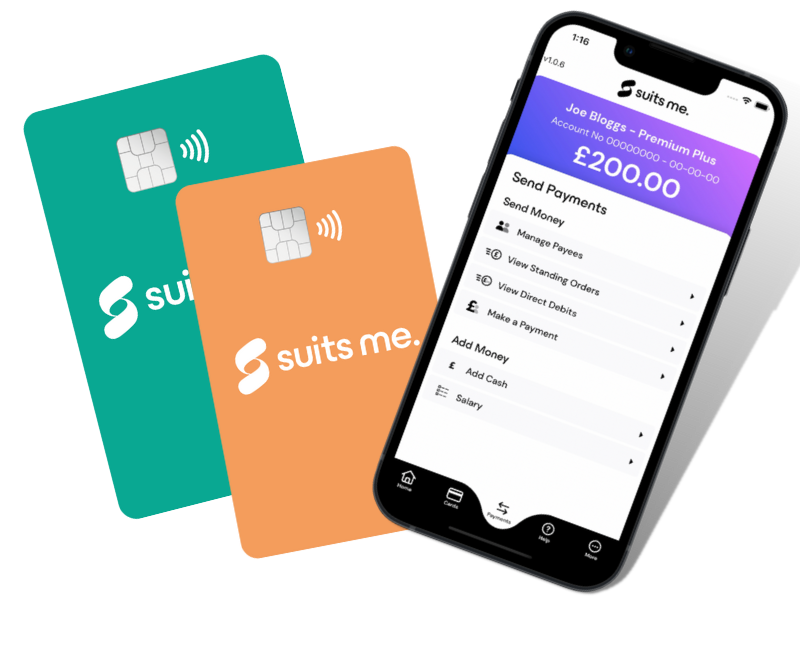 Can You Open a New Bank Account When Using a Debt Management Solution?
For many, opening a new bank account when they have a debt management plan or order in place can be troublesome. Most banks who offer credit in the form of an overdraft or credit card may decline your application as you're deemed too high risk to provide you with an account. However, there are alternative options available in the form of a prepaid debit card.
Here at Suits Me®, we offer much more than just a basic prepaid debit card. Our accounts are personal e-money accounts that work similarly to a traditional bank account. You'll gain access to online account and our mobile app, where you'll be able to manage your money on the go, 24/7.
We offer a whole variety of banking-like features including:
The ability to set up standing orders and manage direct debits,
Send money within the UK via a transfer, international transfers are available via a partner in the Suits Me® app,
Gain access to our exclusive cashback reward programme where you'll automatically get a percentage of your money back when you use your Suits Me® debit card with our retail partners.
Opening a Suits Me® account takes 3 minutes and you'll gain access to your online account immediately so you can start managing your money. We don't ask for proof of address or run a credit check. We accept 99.8% of all applicants – so if you're looking for a suitable alternative solution apply today!
Related Posts