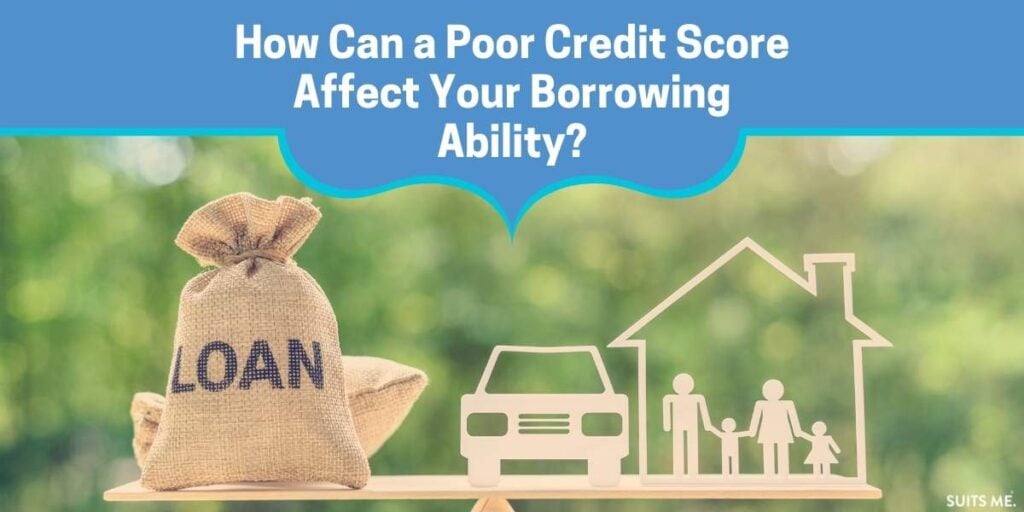 A poor credit score can have a significant impact on your borrowing power, denying you access to a range of financial products from loans and mortgages to credit cards and store cards.
When you apply for any form of credit, the provider will want to know how reliable you are when paying back the money you have borrowed. A poor credit score will indicate that you have a poor or limited credit history and, therefore, will not be "reliable".
There are several reasons for having a poor credit score. These can include if you have:
Missed repayments in the past
Been declared bankrupt or had a CCJ
Not used any credit products before
Have incomplete personal information on your credit report
A low credit score will preclude a number of different credit products and force you to look for less competitive alternatives when it comes to interest rates. Lenders will always consult your credit report before approving you for any products. However, there are several reasons why you may be turned down for different borrowing options:
Credit Card
A poor credit score will not make you attractive to credit card companies. If they are not confident you can make the minimum repayments each month, they will not feel comfortable issuing you with one. If you have applied for a number of credit cards in the past and been turned in, this will not look good on your credit report.
Missed repayments on a previous card can also lower your credit score and make it more challenging to get a card in the future.
Mortgages
Having a poor credit score will not necessarily rule you out of getting a mortgage, although it may mean that you are given a higher interest rate. Mortgage underwriters tend to base their decision on your ability to repay based on your current income. Minor credit problem won't always count against you, but CCJs and bankruptcies will make it more difficult.
Loans
Loan providers will focus on your credit history when deciding whether you are eligible for a loan. A poor credit score can indicate missed payments in the past, which is a red flag for loan providers in particular. They want to be confident that you can keep up with repayments.
BNPL schemes
BNPL stands for buy now, pay later, and these schemes are popular with many high street retailers. They give shoppers the ability to buy items such as electronics and clothes and pay an amount each month towards the cost. This is a form of credit, and if you have a poor credit score, you are less likely to be accepted for such as scheme.
👉 Check out our blog post to learn more about the impact of BNPL schemes on your credit score.
How Can I Improve My Credit Score?
Having a poor credit score doesn't have to be a permanent situation. You can take steps to boost your credit score and here they are:
4 Quick Tips to Improve Your Poor Credit Score
Make sure you make all credit repayments in full when they are dues
Avoid applying for lots of different credit products in a short space of time
Check your credit report to make sure your personal information is up to date
Try to reduce your over debt by repaying what you can. Focus on borrowing with the highest interest rates.
Have You Been Denied Access to a Bank Account due to Poor Credit?
Here at Suits Me®, we believe in financial inclusion which means that if your credit score isn't excellent, or even good, we will be able to provide you with an easy way to manage your finances and boost your credit score!
Our accounts are personal e-money accounts that work similarly to a traditional bank account. You'll gain access to your online account and our mobile app, where you'll be able to manage your money on the go, 24/7.
We offer a whole variety of banking-like features including:
The ability to set up standing orders and manage direct debits,
Send money within the UK via a transfer, international transfers are available via a partner in the Suits Me® app,
Gain access to our exclusive cashback reward programme where you'll automatically get a percentage of your money back when you use your Suits Me® debit card with our retail partners.
Opening a Suits Me® account takes 3 minutes and you'll gain access to your online account immediately so you can start managing your money. We don't ask for proof of address or run a credit check. We accept 99.8% of all applicants – so if you're looking for a suitable alternative solution apply today!
Related Posts