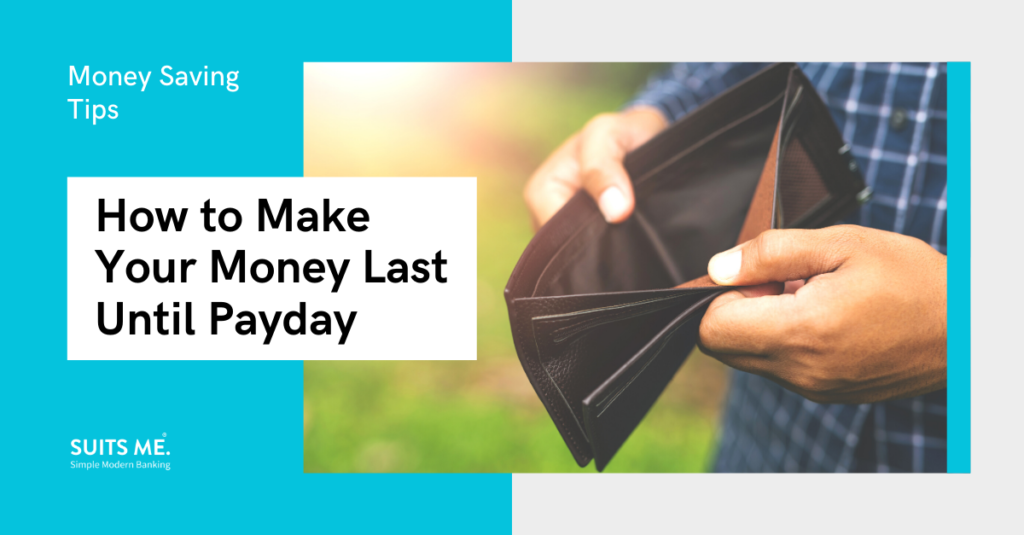 Are you already counting down the days until payday? According to studies, you're not alone. On average, Brits run out of money five days before they get paid, with almost two thirds (64%) regularly making sacrifices in the run up to our next paycheck.
According to price comparison website Money Supermarket, over a third of us (34%) make use of our overdrafts in the last week of the month, with 13% admitting to doing so within just one week of being paid. So, if you regularly find that you're running out of money before you've been paid, check out our top tips for making your money last longer.
Make a Monthly Plan
Creating a realistic budget is important. You probably won't be able to cut down on the essentials, such as rent, food and travel expenses, but by calculating what your weekly or monthly outgoings are, you will know how much you have left a week to spend on luxuries, such as clothing or meals out.
A budget can be as simple or detailed as you like, but a good starting point is to list down your income and all your regular expenses, which will then give you a figure you can spend on whatever you like. If you're paid monthly, rather than weekly, you can divide this number by how many weeks are in the month and you'll be able to see your weekly allowance.
Save Don't Splurge
According to research, most of us spend at least 15% of our salary within 48 hours of being paid. Spending this amount of money so soon after you've been paid might provide you with instant satisfaction, but it will make the rest of the month much harder to get through.
If you want to buy a large item, such as a piece of furniture or a laptop, it is better to put some money aside for a few months before you buy it. This way, the financial burden gets spread and will have less of an impact on your finances. You will also have some time to compare prices on similar items and make a more informed decision.
Start With Small Changes
Making small changes to your everyday spending can make a big difference to your overall budget. Bring in a homemade lunch to work or have a coffee at home, rather than purchasing breakfast from a coffee shop on your way to work.
You can lower your energy bills by switching supplier, or by making your home more energy sufficient. Some minor changes to your home, such as draught-proofing doors and windows or installing energy-saving light bulbs can save you money in the long run too. Even turning down your thermostat a few degrees can help to reduce costs.
Utilise Vouchers and Cashback Rewards
Cashback is an incentive offered by debit card and credit card providers, who partner with retailers or other businesses to offer their account holders a percentage of money back. It's simple, easy to set up and doesn't require you to do a thing.
This is a great way of saving a little bit of extra cash while you shop and can be used with plenty of high street stores and supermarkets.
Alternative Accounts With Suits Me®
Of course, there are times and situations where everything in life doesn't go to plan and unexpected costs brought on by an overdraft can prevent you from improving your financial wellbeing.
A Suits Me® contactless prepaid card requires your wages to be loaded on to it before any money can be spent. There is no overdraft features so you don't need to worry about going overdrawn and facing expensive charges. However, our accounts come with online account facilities and a mobile app where you can manage your money on the go, 24/7. 
You can set up standing orders, manage your direct debits and transfer money in the UK (international transfers are available via a partner in the Suits Me® app). Our exclusive cashback reward programme is open to all account holders and all you need to do is use your Suits Me® prepaid card with our retail partners and you'll receive all the money you've saved in your account.
Opening a Suits Me® account takes ten minutes, we don't ask for proof of address or run a credit check and once approved you'll gain access to your online account immediately. 
Useful Articles