There are many advantages to using a debit card over a credit card or cash. Debit cards have become the payment method of choice for millions of people ever since they first appeared in the UK in the late 1980s.
They gained popularity fairly quickly as an alternative to credit cards. This was because they did not involve an element of borrowing and cardholders could only use the money they had in their account at that time. This meant that they were easy to get as a bank could not refuse you one on the basis of a poor credit rating.
With the introduction of chip and PIN technology, the debit card came into its own in the 1990s and 2000s and the amount of transactions carried out with debit cards rocketed.
Of course, debit cards also had the added benefit of allowing you to take cash out at ATMs and because most debit cards were either Visa or Mastercard, they could be used in countries around the world, more or less sounding the death knell for travellers cheques.
Contactless Brings Debit Cards to a New Level
Debit cards have taken on a new dimension in the last decade with the introduction of contactless and mobile payments.
Previously, debit cards tended to suffer from the same problem as credit cards in that they weren't very useful for very small transactions. This was due to charges banks levied for their use and we have probably all seen signs in shops stating that the minimum transaction for a debit or credit card is £5.
However, with the scrapping of such charges, and the introduction of contactless payments, debit card users can now make payments of any amount, no matter how small.
Mobile Payments – a Gamechanger
Another game-changer for debit cards has been the rise in mobile payments. Many mobile phone operating systems such as Apple, Google and Android have facilities for mobile payments. This involves linking your debit card to your phone, allowing you to make contactless payments with your phone in the same way you do with your card.
Nowadays, having a wallet full of plastic cards is no longer essential and, indeed, the wallet itself may not belong in this world.
Right now, the use of mobile payments is hovering just under 20% of all transactions, with debit cards themselves continuing to be the most popular, forming just under 30% of transactions.
While the Global Payment Report published by Worldplay in 2018 predicts debit card use to continue to rise in the coming years to above 30%, it also envisages mobile payment to rocket, accounting for 28% of all transactions by 2022.
However, far from being a threat to the traditional debit card, mobile payments should complement the plastic card. Both use the same payment points in stores and, as yet, the technology has not yet developed to allow users to regularly withdraw cash from ATMs using mobile phones.
As mobile payments operate in much the same way as debit cards, in that the only allow you spend the money that is in your account at that time, the two look like they'll be sticking around for some time.
Suits Me® Debit Card
The Suits Me® debit card is a contactless Mastercard® debit card that can be used in over 24 million places worldwide, both in-store and online. We provide all of our account holders with a Suits Me® debit card free of charge which also comes with access to our exclusive cashback rewards programme.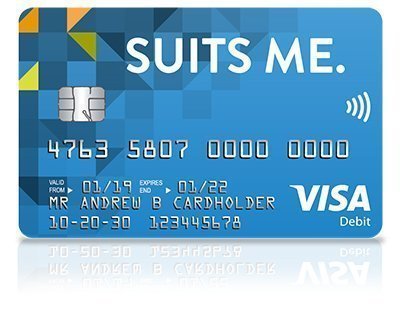 Financial Inclusion
At Suits Me®, we strongly believe in financial inclusion and that everyone should have the right to be able to manage their money safely and securely. There are still so many people who either struggle to or simply can't open a current account in the UK with a traditional bank account. This is due to a number of reasons including; having a poor credit rating, being bankrupt, a UK temporary worker, an expat, an international student or a migrant worker working in the UK.
Open a Suits Me® Account with Mastercard® Debit Card
To open a Suits Me® account, we don't require any credit checks, only a few key details and one piece of ID in the form of a UK driving license, a passport or a national ID card.
Opening a Suits Me® account takes minutes using our simple and easy online application form. Providing all details provided are correct including the one form of ID, an account can be open in as little as 15 minutes. Once your account is open, you will gain instant access to your account details and online account to be able to start managing your money. Your contactless Mastercard® debit card will then arrive in the post within 3-5 working days.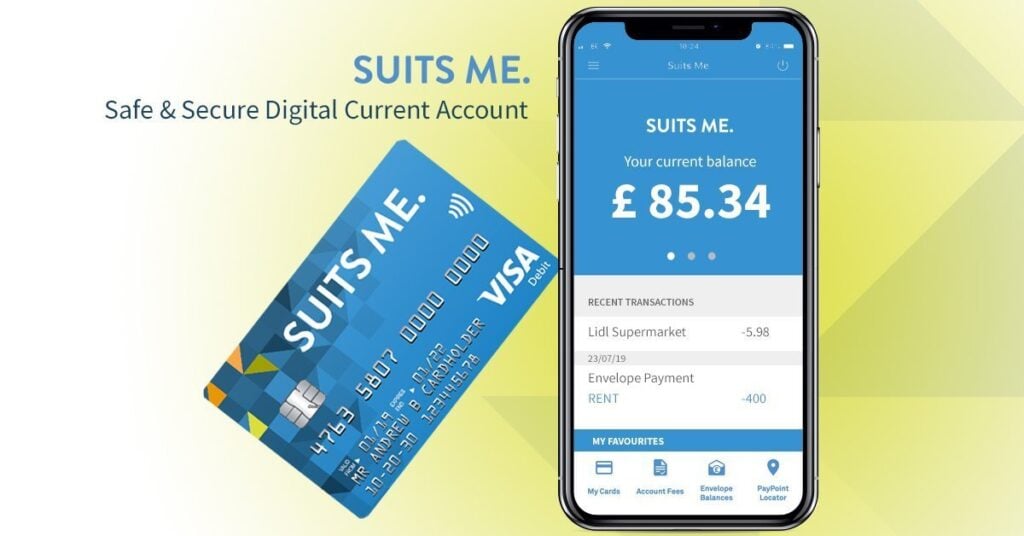 Useful Articles