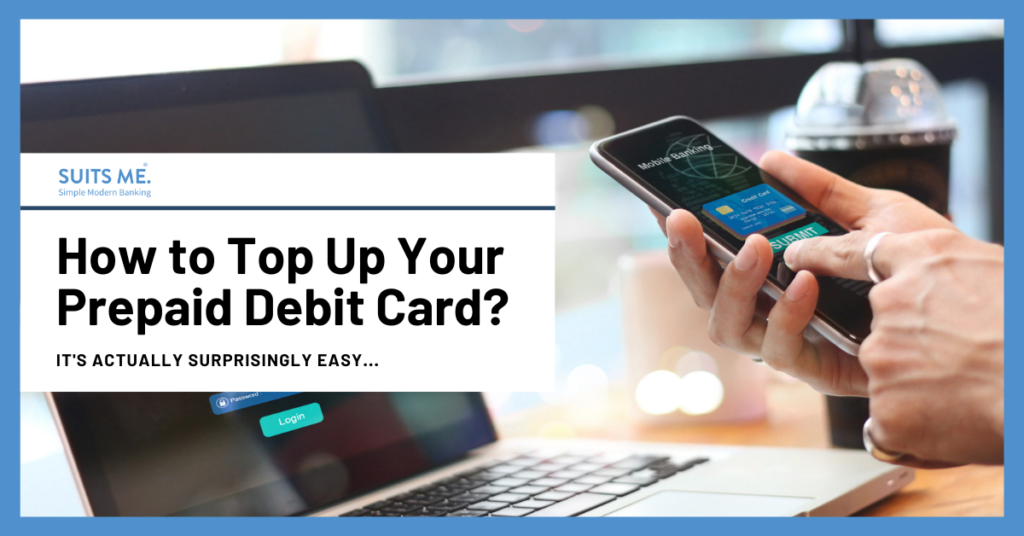 A prepaid debit card is a useful way to spend money online or in-store and can also be used to withdraw cash from an ATM. However, they are only useful as long as they have money on them.
Topping up a prepaid debit card is pretty straightforward and can be done in several different ways. You can only spend the amount of money you have on a prepaid card at any given time, so it's always useful to know how you can add funds to it.
Here are a few ways to add funds to a prepaid debit card:
Online Payment Transfer
You can load money onto your prepaid debit card by logging onto the website of the card issuer and transfer money across from another account. Many prepaid debit card issuers have their own mobile apps and you can use them to load funds onto your card from another account.
Loading Physical Cash
If you receive cash as a gift or as payment, you load it onto a prepaid card. This is a good option as having those funds loaded onto your card is much safer than carrying the cash around with you. Cash can be loaded onto your card in a couple of ways.
You can take the cash to an approved retailer who will load it onto your card. Your card issuer will provide you with a list of retailers where you can load cash onto. If your card issuers are linked to a traditional bank, you can also load cash onto your card at any of their branches.
Top up at ATM's
Some ATMs which are enabled for deposits can also be used to load cash onto your prepaid debit card. You may have to use an ATM that is affiliated with your card issuer to load cash in this way.
Your prepaid debit card will come with a PIN which will have to use to load cash onto and also to withdraw cash from an ATM or make a purchase in-store which is above the contactless limit.
Third-Party Payments
It is also possible to have funds added to your prepaid card by a third-party. Someone else can send you money with a one-off payment or you can have regular payments set up.
You can have your salary or benefits paid to your prepaid card each month. All you need to do is provide a third-party with your name and the card details.
Prepaid debit cards work in the same way as normal cards in that all someone needs to make a payment is the card number and expiry date.
What Else do I Need to Know About Topping up my Prepaid Card?
Most prepaid cards will involve loading fees. These are usually between 1% and 3%. Some card issuers may require to you load a minimum amount onto the card each month.
This is why it can be useful to have your wages paid onto a prepaid card as it makes sure that the balance is being regularly topped up.
Related Posts