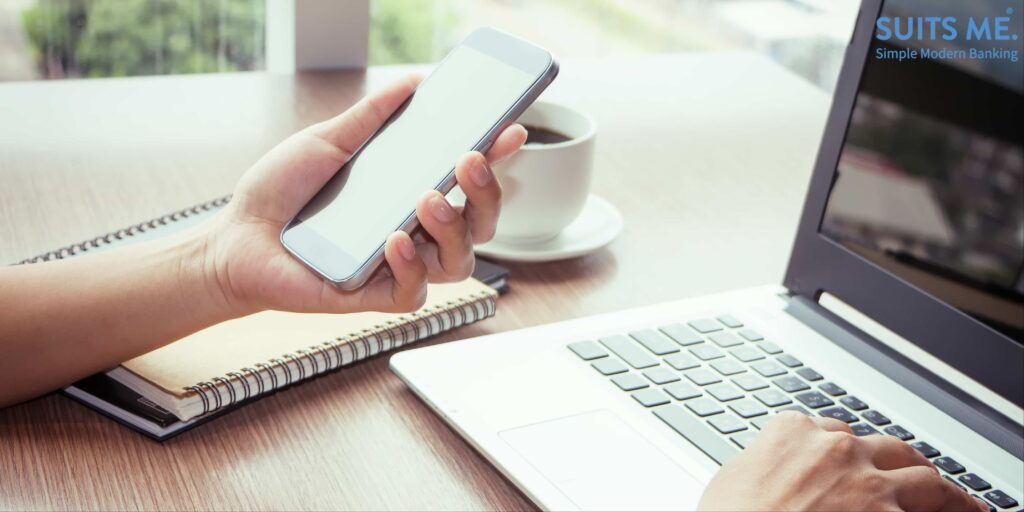 Both mobile and online banking are convenient ways to manage your finances and have both provided solutions to our banking needs and although both banking options are closely related, there are a few noticeable differences between them.
First, let's Break Down Both Banking Options
Online banking has been around since the mid-'90s whilst mobile banking is a fairly new innovation.
Online banking refers to any transaction that is conducted over the internet, usually through your banking provider's website. These transactions include services that you would typically find at a physical bank branch.
Around 4.5 million people are estimated to have a digital-only bank account in the UK and it's only growing. Mobile banking requires the internet to be connected to your mobile device in order to manage your finances.
A mobile banking app usually allows you to access similar, (although sometimes slightly fewer), features that you would find when online banking, but it must be done on a smartphone or tablet.
Opening a Mobile Banking Account
When it comes to online banking, it's generally pretty straightforward to apply for – and usually takes no time at all. You can access your online banking account using a username, password and sometimes your customer reference number.
However, your online banking credentials can not be used to log into your mobile banking app. You will need to separately apply for mobile banking, although this can usually be done online or by downloading the app.
You may need your online banking details to first log into the app, but you will have to create a new password, usually a pin number or use your fingerprint ID to log in.
How you Receive Notifications
With mobile banking, you can receive something called push notifications, which are clickable pop-up messages which appear on your mobile device.
These push notifications come through the app directly and are used to convey messages from your banking provider. Push notifications usually let you know when money has been withdrawn from an ATM or when a direct debit has been paid.
You can't access this feature on your web browser, so you'll need to manually log into your online banking portal on your banking providers website to view any messages from your bank.
Generally, you can Make Bigger Payments Online
With some banking providers, there is a limit to the amount of money you can transfer via your mobile banking app which usually ranges between £200 to £1000. This limits the number of bank transfers you can make. Additionally, some providers only allow you to make a certain number of transactions to a person before you need to use a card reader.
Whilst with online banking, you may need a card reader to add a new payee to your account, however, there is usually no limit with the amount of transactions you can make to this person and the amount you can send is usually a lot higher.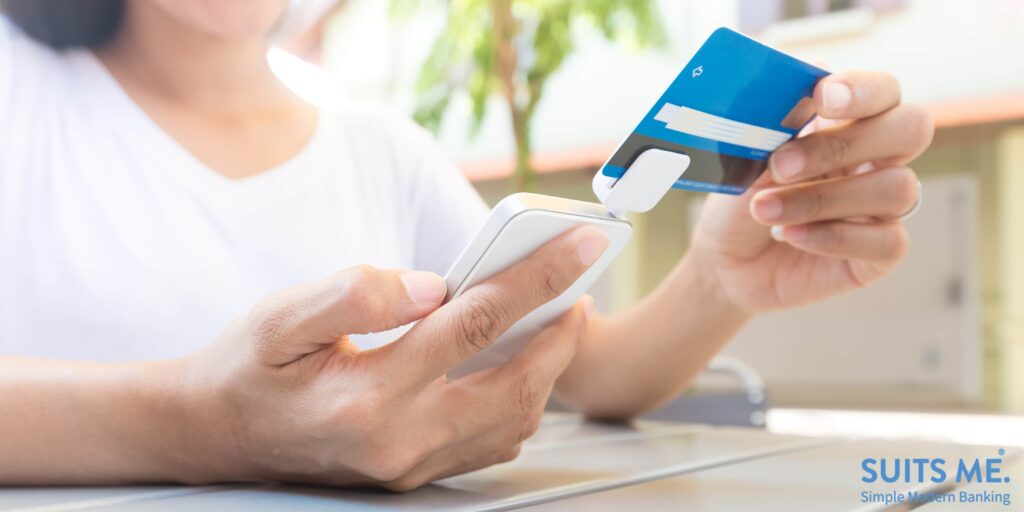 Transactions & Features
Just like being able to make bigger payments, online banking tends to offer more facilities to manage your finances. From checking your statements to managing your direct debits, online banking allows you to conduct more activities.
Although with some mobile banking apps, you are more limited with what you can do – it's worth mentioning that digital banks are taking the mobile banking world by storm, giving access to features that you would only previously be able to find online.
Online Banking or Mobile Banking: Become a part of the Banking Revolution
It's fair to say that both mobile and online banking allows customers to conveniently manage their finances on the go without having to visit and rely on a physical bank branch. If you're interested in managing your finances online, head to your banking providers website to learn more.
For Suits Me® customers, once you've applied for an account you will receive an email on how to register and log in to your online account.
Or if you prefer, you can download the Suits Me® mobile app at the Google Play or App Store for free.  Once you've got the app, you will need your username and password to get registered and then you'll be asked to create a memorable pin number or set up fingerprint login (if your mobile phone is compatible)
If you're not quite a Suits Me® customers but are looking to become one, head to our application page and gain access to your account within ten minutes, with instant access to your online account so you can start managing your finances, whilst your contactless Mastercard debit card is in the post.  
Related Posts