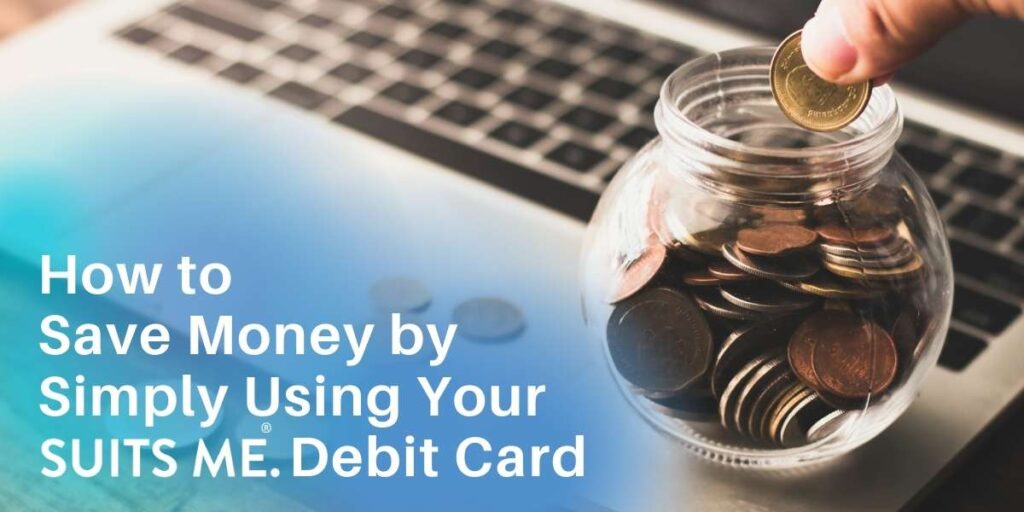 We all like getting a little something extra, maybe it's a reward for a job well done or discount on your favourite brands, or the chance to win big.
We like to reward our account holders, which is why your Suits Me® debit card comes with exclusive access to our cashback reward programme which includes some of the high street's biggest and best retailers. So, with Suits Me®, that 'little something extra' comes as standard.
We've partnered with some of the UK's favourite brands so, when you're shopping online or in-store there are plenty of discounts and cashback savings to be made.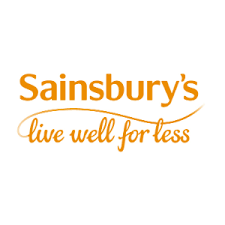 Looking for cash back on your weekly grocery shop? 🛒
We've partnered with Sainsbury's, Asda and M&S to give you some easy, everyday savings.
For example, if you use your Suits Me® debit card in Sainsbury's, you'll get 4% cashback on your shop. So, if you regularly spend £300 a month on your groceries a month, you'll automatically get £12 back. Now, you can Live Well for Less & save yourself some money! 🙌
How Does Cashback Work?
Cashback is an incentive offered by some debit and credit card providers that allows you to make savings with certain retailers. There are some cashback companies that also offer a range of cashback rewards too.
It works by providing you with a percentage of the money you've spent with a retailer back either in cash (like us here at Suits Me®) or vouchers to use. However, it is worth mentioning that depending on the cashback provider, you may have to apply for the cashback.
When Will I Receive My Cashback?
However, with Suits Me® your savings will automatically be applied to your balance – meaning you can use your card as normal, and we'll do the rest. You can use this to withdraw your money from any ATM, or even spend it on a treat for yourself – such as new clothing, jewellery, or perhaps a pair of new shoes?
Speaking of new items for your wardrobe, we've also partnered with New Look, Foot Locker and Clarks! 🛍️
With our cashback retailer, New Look, you can save 7% on their range of clothing – including clothes in the sales! Over the year, for every hundred pounds you spend, you'll save yourself £7 just by simply using your Suits Me® card.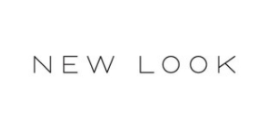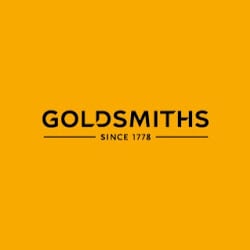 Don't need any new clothes? How about a nice piece of jewellery or a watch to add to your collection? We've partnered with H. Samuel, Ernest Jones, and Goldsmiths! 💍
So, whether you're treating yourself, or someone special, there's plenty of savings to be made! At Goldsmiths, we offer 12% cashback both online and in-store, which means if you spent £200, you'll save yourself £24!
4 Ways to Get the Best Value from Your Suits Me® Debit Card
1. Shop Online to Save More
Many of the high street's biggest names have even lower prices when you shop online. Your Suits Me® cashback rewards work just the same online as they do in-store. To stay up to date with all the latest offers Suits Me® account holders can enjoy, follow us on Twitter @SuitsMeCard and Like us on Facebook.
2. Suits Me® Cashback Rewards can be Used With Existing Offers
If a product is on offer and you pay with your card you'll save even more, but the cashback will be calculated on the price paid, not the original price. It's worth shopping around our retail partners to ensure you're getting the best deals.
3. Follow us on Social Media
Follow us on social media to keep up with exclusive cardholder offers and monthly competitions. At Suits Me® we will let you know about any competitions we're running on our social media channels. Our aim at Suits Me® is to constantly improve on the rewards, offers and cashback partners we work with.
4. Prioritise Where You Use Your Debit Card to
By prioritising when and where you use your card, you can avoid paying ATM fees if you use your Suits Me® cashback when you go shopping.
Check Your Emails for Additional Discounts & Rewards
Our cashback reward programme is not where the discounts and rewards end! 🙌
All Suits Me® account holders will be added to our mailing list, where we regularly provide a range of seasonal discounts and money off with even more retailers. So, whether you're looking for Valentine's day gifts, Christmas presents, or just fancy treating yourself to something special, our discounts change regularly so it's important to keep an eye out for our money-saving emails.
Alternative Accounts with Suits Me®
Here at Suits Me®, we work hard to ensure we're bringing you the best cashback rewards around. Our accounts are personal e-money accounts that work similarly to a traditional bank account. You'll gain access to an online account and our mobile app, where you'll be able to manage your money on the go, 24/7.
We offer a whole variety of banking-like features including:
The ability to set up standing orders and manage direct debits,
Send money within the UK via a transfer, international transfers are available via a partner in the Suits Me® app,
Gain access to our exclusive cashback reward programme where you'll automatically get a percentage of your money back when you use your Suits Me® debit card with our retail partners.
Opening a Suits Me® account takes 3 minutes and you'll gain access to your online account immediately so you can start managing your money. We don't ask for proof of address or run a credit check. We accept 99.8% of all applicants – so if you're looking for a suitable alternative solution, and to save some extra money, apply today!
Related Posts