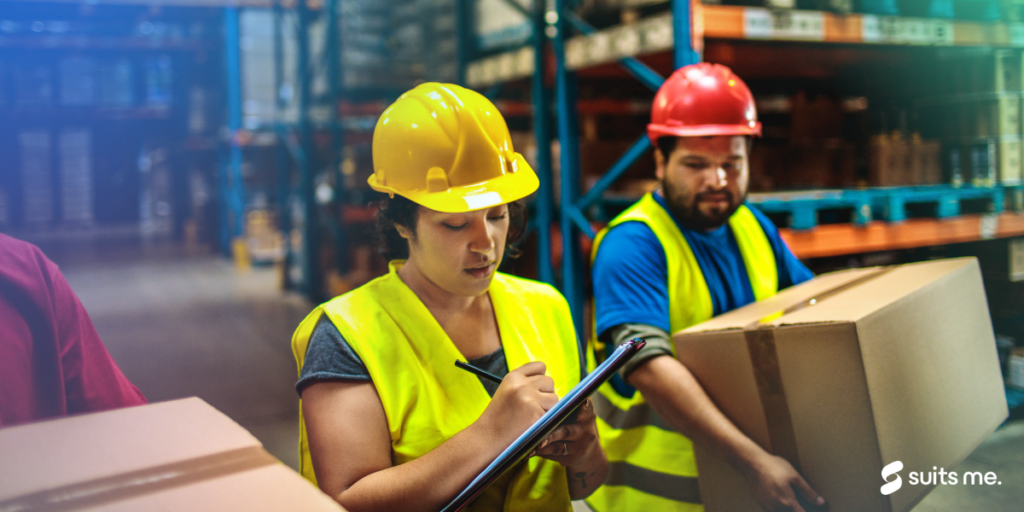 If you're a temporary worker, you may be getting fed up with people asking when you will get a 'real' job and by 'real' they mean permanent but being an agency worker can suit many different lifestyles just perfectly.
Over the last few years, the temporary industry has seen massive changes, however, the perceptions of the temporary workers haven't seen much of a transformation and some fear temp work will hinder their prospects of a career, whilst others believe the pay is too little.
In this blog post, we debunk some of the common and misguided views surrounding temporary work but first, let's check out some of the individuals who would greatly benefit from temporary work?
Who Would Benefit from Temporary Work?
Temporary work may be a suitable solution for people working around responsibilities such as looking after children or caring for sick or elderly relatives.
For individuals studying at University, temporary work could be the solution to earning money when it's needed – without the commitment of working fixed hours in a permanent role.
If you're a migrant worker and you've come to the UK to work, a recruitment agency for temporary workers could well be one of their points of call.
Temporary work can also be a perfect solution to seasonal freelancers who need to supplement income in the quieter months.
Debunking the Myths Surrounding Temporary Work
In this blog post, we're debunking six myths about temporary work that are inaccurate or misinformed.
1. Temporary Work is Low Paid
You may think that all temporary work is paid below the national minimum wage, however, this isn't the case at all.
All temporary positions receive at least the national minimum wage for their age group and paid holidays. Plus, they'll also be entitled to the same company benefits as permanent staff after being in the role for twelve weeks.
However not all temporary jobs are paid at minimum wage. Temporary workers can often be highly-skilled, whether they are driving heavy loads, working in the Health Service or teaching our children. In many cases, the daily rate for such workers is higher than that of their permanent counterparts.
2. Temporary Work is Just For the Unskilled
Nope, this is not the case. Temporary or agency work can range from warehouse jobs to specialist medics and freelance experts in the fields of science and technology – just like the world of permanent work, there are many fields which employ temporary workers when required.
Many business leaders are now calling on highly-skilled, temporary employees to manage high-value, important projects which carry a short turnaround time. This helps to save businesses costs in overheads by keeping the contract temporary.
3. You Can't Develop Your Skills as a Temporary Worker
On the contrary, many temporary workers already have extensive skills and knowledge in their field. However, working for a range of employers with different responsibilities and environments allow workers to improve their skills and develop new ones whenever they change employment.
As the culture of working has evolved, people no longer stay in the same job for life. Many people take on temporary work due to the flexibility and control it gives them to gain a wide range of experiences across different industries.
4. The Likelihood of Training or Professional Development is Low
This is a common myth that could prevent some job seekers from applying for temporary opportunities due to fear of never reaching the next level without training.
Many temporary workers are included in employers' training schedules. After all, it's in the interests of companies that all their staff are well-trained and up-to-date with current developments and health and safety issues in their industry.
5. The Jobs are Infrequent
Nowadays, the job market is incredibly volatile and overcrowded, with hundreds of people regularly competing for one position. However, with temporary work, roles are constantly coming and going making jobs easier to come by.
Some temporary workers find themselves in long term placements or move from one assignment to the next with ease. Depending on the industry, there are some factors such as the time of year or the level of demand for a particular business who regularly works with temporary workers.
6. Temporary Workers Recieve Fewer Benefits Than Permanent Employees
This is partly true, but only for the first 12 weeks. The Agency Workers Regulations (AWR) which came onto effect in 2011, state that an agency worker must be paid the same, and have the same benefits as a permanent worker doing the same job, after 12 weeks' continuous employment in the same role.
Here is a list of rights and benefits for temporary workers:
paid holiday days
minimum wage pay
Statutory Sick Pay (SSP)
parental leave (unpaid), with conditions
no discrimination on the basis of age, race, sexuality, disability etc
use of the workplace facilities for staff, like the canteen, creche or nursery
after 12 weeks – paid time off for antenatal appointments if pregnant
after 12 weeks – same basic pay and working conditions as permanent staff if there are any doing comparable work to you.
These are anti-avoidance measures that are in place to protect temporary workers against unethical employers who structure their business in such a way to deprive temporary employees payments and benefits.
E-Money Account for Temporary Workers with Suits Me®
If you're a temporary worker who needs a suitable e-money account in order to be paid, then here at Suits Me®, we've got you covered. We're an online-only provider, so you don't need to worry about heading to a branch to open an account. It takes ten minutes to apply, and you'll find out immediately if we can offer you an account – although, we accept 99.8% of applicants.
We strongly believe in financial inclusion, meaning we offer accounts to people regardless of their background, personal circumstances or financial position.
We offer a prepaid Mastercard® debit card, a mobile app to manage your finances on the go and access to an online account. With a Suits Me® account you'll be able to set up direct debits and standing orders. We also have an exclusive cashback reward programme where you'll get money back when you use your Suits Me® debit card with one of our partner retailers. You can also make international transfers via a partner in the Suits Me® app.
Related Posts