For those who find themselves struggling to keep up with debt repayments and other expenses, they face a number of options. If you have noticed adverts on the TV offering to wipe away huge swathes of your debt, the temptation may be to get straight on the phone and ask where you sign up.
However, a word of caution – most of these seemingly quick-fix solutions will involve you having to declare yourself bankrupt.
For some people, bankruptcy is an option, whereas for others, it has become unavoidable. Being bankrupt is a legal process and in some cases, something over which you have very little control of. A creditor can declare you bankrupt if you have failed to keep up with repayments.
Declaring yourself bankrupt will involve entering into an Individual Voluntary Agreement (IVA) and comes with a number of strict stipulations. For a start, you can't be declared bankrupt unless who owe over £5000.
For people who choose to enter into an IVA, this is usually seen as a last resort because, although you get to wipe away the majority of your debt, you will find a number of banking services closed off to you.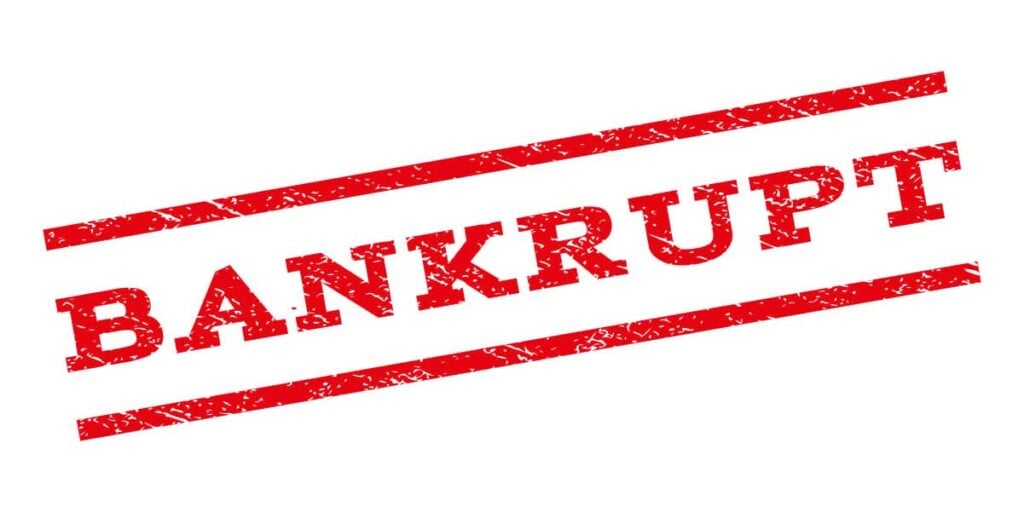 What does Bankruptcy mean for Existing Bank Accounts?
Depending on your individual situation, all bank accounts you hold will be closed or frozen when you are declared bankrupt. An official receiver will then decide what to do with any remaining funds you have in those accounts. Some of the money may be used to pay off creditors.
For joint accounts, the receiver may do one of two things, providing the other account holder hasn't also been declared bankrupt. They can close the account and divide the remaining funds, given the other account holder their share and holding the other half.
The other option is to have you remove your name from the bank account and allow the other person to keep the account open.
What are my Banking Options after Bankruptcy?
You will not be allowed to access any bank account you already hold, so you will need to open a new one. Your existing provider may allow you to open one with them, but it will have to be a basic bank account, with no overdraft facility or credit card available.
However, some banks may not allow you to open another account with them if you have been declared bankrupt and so you will need to seek out a new banking provider.
When you apply for an account at a new high street bank, you must inform them of your bankruptcy status and let them know that you need a basic bank account.
What Other Options do I Have?
You can take out a prepaid debit card while bankrupt as this does not require you to be subject to any credit checks and you can only spend the money you have loaded onto the card.
This may also be a useful option even after you have been discharged from your bankruptcy. Most people are usually discharged from bankruptcy after a year, but it will remain on their credit report and thus affect their chances of being able to open a new current account with an overdraft facility.
Suits Me®
Suits Me® is an alternative solution to traditional banking and a perfect option for those going through bankruptcy, are currently classed as bankrupt or are currently in an IVA status. No credit checks are performed when opening a Suits Me® account and 99.8% of all applications are approved.
At Suits Me® we believe in financial inclusion and that no one should be financially excluded from having a payment solution in order to manage their money and finances, especially in todays modern society.
Applying for and opening a Suits Me® account is quick and easy using our online application form. Providing all details given on your application form are correct, your account will be open in as little as 20 minutes. Once your account is open, you will gain instant access to your online account facility and free mobile app and your free contactless Mastercard® debit card will arrive in the post within 3-5 working days.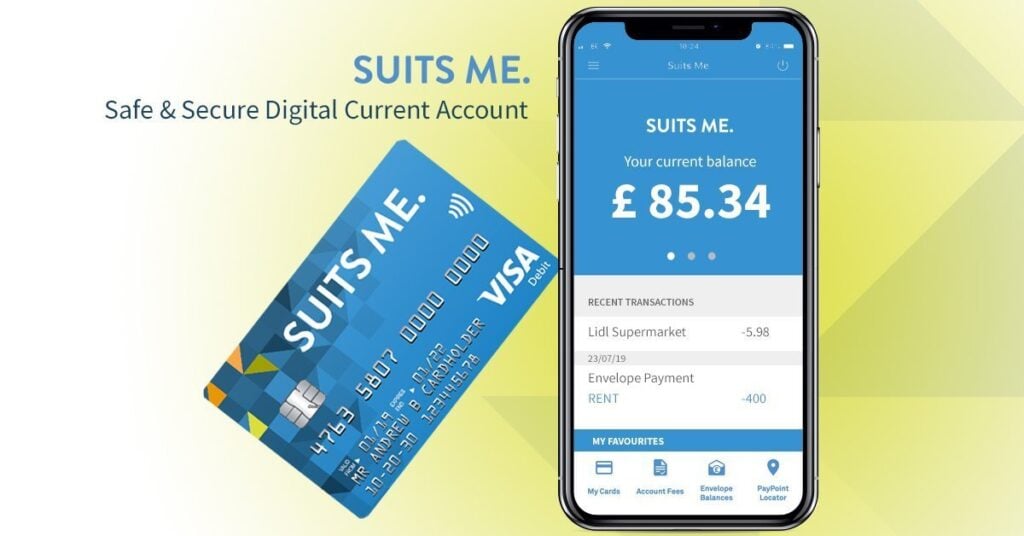 Useful Articles