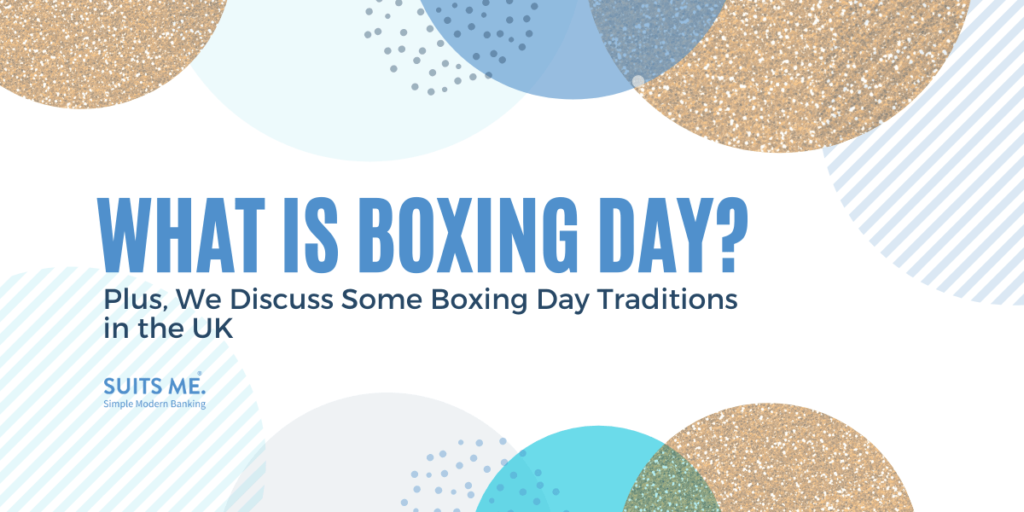 We hope you're enjoying the festive period so far! Today, it's December 26th, otherwise known as Boxing Day here in the UK, but what does Boxing Day actually mean and where did the concept come from? Well, this blog post will explain everything you need to know and some of the typical UK traditions.
What is Boxing Day?
It's a national holiday which is specifically celebrated in the UK and other commonwealth countries including, Canada, Australia, New Zealand, and South Africa.
Those who celebrate the day, class it as a public holiday. If Boxing Day falls on a weekend – as it does in 2020, the following Monday will be recognised as a holiday. This usually means that most places of work will close and employees will receive the day off – except the food and retail industry.
Some European countries also celebrate a similar kind of holiday, for example in Germany, they have something called "Zweite Feiertag" which translates as "second celebration".
How Did Boxing Day get its Name?
Nope, contrary to popular belief – it doesn't involve the sport, however, the correct origin of Boxing Day isn't exactly known but there are a few competing theories which claim to represent the true meaning. Here are two of the most common theories:
Time Off for Servants
During the victorian age, it's said that on boxing day, after servants spent the Christmas Day attending to their aristocratic employer's, they would be given the day off to spend with their own family.
As a thank you for their hard work they would be given a Christmas box filled with some food – usually leftover from the previous dinner, a small gift and a Christmas bonus.
Christian Church Collections
Another popular theory stems from the act of charity during the Victorian era. It's thought that parishes would put a donation box outside their church to collect money for individuals in need and people generally less fortunate.
Additionally, in Christianity, December the 26th is also the date linked to St. Stephen, known as the "first Christian martyr", where members of the church would already donate money in a box to poorer members of society.
Boxing Day Traditions in the UK
In the UK, Boxing Day usually means spending time with family and friends (especially loved ones who we've not seen on Christmas Day) and eating leftover turkey.
Although, more recently it's become associated with shopping (and a lot of it!). The term "Boxing Day Sales" is a popular expression known across the country and generally means retailers heavily discount a lot of their stock ready for the new year.
Television is also a large part of a traditional UK Boxing Day. It's the time of year when "Christmas Specials" adorn our tv sets, usually a reboot of old tv favourites, dramatic feature-length soap opera episodes and classic Christmas movies. Sports such as football, the rugby league and horse racing are also enjoyed throughout the day.
Another, now outdated, tradition included fox hunting, which was banned in the UK in 2004 after the Hunting Act was put in place.
Family is at Heart of Boxing Day
If you're new to the UK, Boxing Day may be a little unfamiliar, so if you're looking to get involved, we recommend spending the day (if not in person, over zoom) with your loved ones and take in the most of the cold winter days with a nice stroll or settle in front of the TV with some tasty treats.
Happy Holidays!
Related Posts