What is Direct Debit?

Direct Debit is an instruction from one account to another account. It's the most convenient way of paying regular bills such as gym membership, mobile phone, housing rent, mortgage payments and car insurance.
Completing a Direct Debit mandate authorises the organisation that you want to pay to collect an agreed amount from your account on agreed dates.
Direct Debits take only minutes to set up and are a safe method of payment, benefiting from an immediate money-back guarantee in the event of an error on your Direct Debit.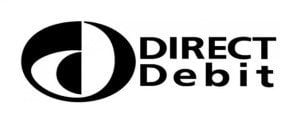 5 Facts about Direct Debits
Benefits of using Direct Debits
Some companies offer discounts when paying using Direct Debit
Safe method of payment
Saves time – no need to manually pay a bill each month.
Open your e-money account in minutes
Open a Suits Me® account in under 10 minutes and get access to your online money account facility and mobile app to start managing your money and setting up direct debits.
Open an e-money account with Suits Me® today (no credit checks) and receive your debit card within 3-5 working days.
Useful Information
Please Note: Suits Me® is not a bank.  Suits Me® offers online money accounts that offer many of the features that you would expect to find in a traditional bank account.