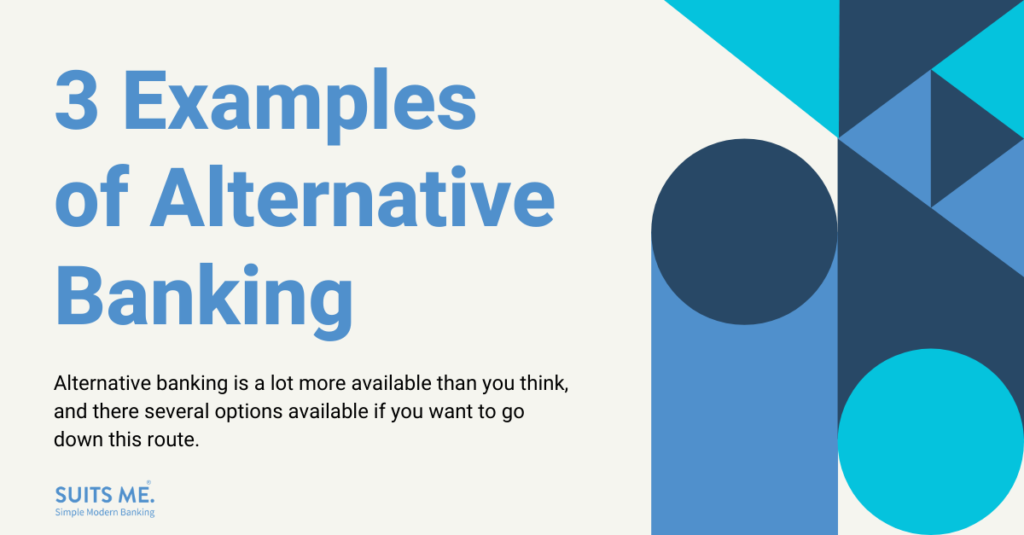 For decades, even centuries, banking in the UK was concentrated into a handful of banks and financial institutions. If you had a bank account, chances were it was with Barclays, Lloyds, HSBC, Santander or Royal Bank of Scotland (RBS).
If your current account wasn't with one of these, a little quick bit of research would probably reveal that the bank or building society you use was owned by or in some way connected to the – called the 'big five'.
With the hold that these traditional banks have on the banking market in the UK, it can be difficult to envisage alternative forms of banking. However, alternative banking is a lot more available than you think, and there several options available if you want to go down this route.
Why Alternative Banking?
People seek alternative banking options for many reasons. They find their access to traditional banking products restricted due to limited or poor credit history or have difficulty providing sufficient proof of identity.
Others may find the options offered by traditional banks to be too restrictive and uncompetitive. They may find charges and fees connected to their current account too high.
Another reason for seeking alternative banking is that many offer a better user experience due to a focus on technology and convenience.
What are examples of alternative banking:
Basic Bank Accounts
Most of the main banks in the UK offer basic bank accounts, but few advertise the fact. This is because basic bank accounts don't prove to be particularly profitable for banks.
There are no credit elements to a basic bank account, such as an overdraft facility or credit card. This makes them an attractive option for people who have been excluded from other banking products due to poor credit.
An absence of credit facilities with basic bank accounts means that there isn't much scope for banks to charge lots of fees and interest, which is why they are not promoted, but you can find out more by asking them.
Challenger and Fintech Banking Providers
The clue is in the name – challenger banks look to challenge the established order of banking in the UK. One way many of them do this is by not having any branches and existing purely online.
The surge in challenger and fintech (short of 'financial technology') banks in the UK has been brought about by a relaxing of regulations and rapid advancements in smartphone technology.
Banks like Monzo, Revolut and Starling exist mainly in-app or online form and this means they have fewer overheads and therefore fewer fees get passed onto the customers.
They have proven popular due to the improved user experience they provide and the competitive rates they offer.
Prepaid Debit Cards
A prepaid card gives you some of the stability of a traditional bank account, but with a degree of flexibility and costs much less to maintain. It works in the same way as a normal debit card in that you have the card number and expiry date. This means you can use it to shop online, and with some cards, set up regular payments, like direct debits and standing orders to and from the card.
However, you need to load money onto the card to use it. There are some loading fees attached, but because you can't go overdrawn or use it as a credit card, you will next incur interest on it.
Alternative Accounts with Suits Me®
A Suits Me® account is much more than a basic prepaid card. Our accounts are personal e-money accounts where you'll receive a contactless Mastercard® debit card, access to an online account and a mobile app to manage your finances on the go, from anywhere in the world, 24/7.
Once you have opened an account with us, you will gain access to a multitude of banking-like features.
Opening an account with us takes ten minutes, there's no credit checks and we don't ask you to provide proof of address.
Related Posts