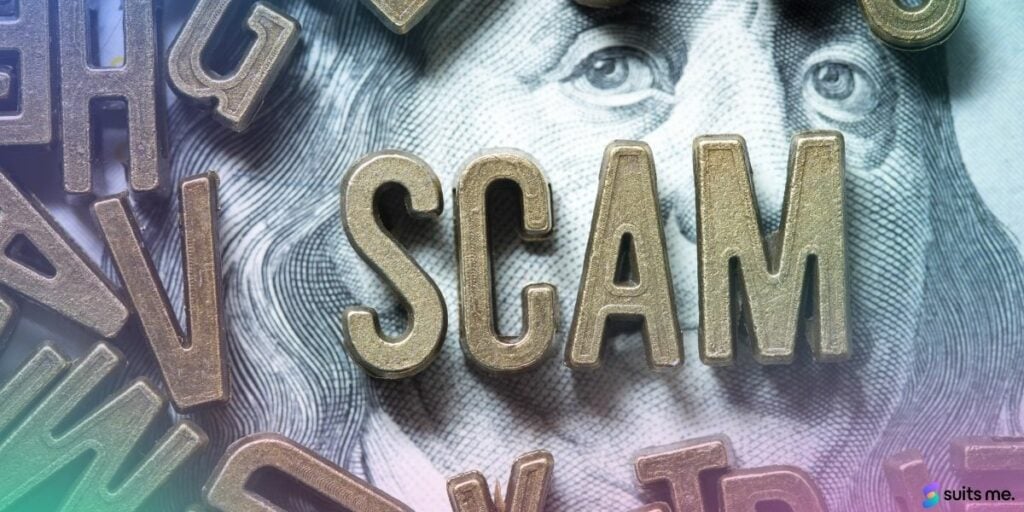 As the way we bank and handle our money becomes increasingly secure and sophisticated, the tricks and tactics scammers use have become more complex too. Whether it is refining their old scams to target new banking customers or developing new ways to defraud people using ever-advancing digital technology, fraudsters are trying to exploit people more than ever.
Fraud prevention should be at the forefront of most people's minds, especially when making online transactions. In this blog, we take a look at five common types of scams and how to avoid them.
Text message scams
In the past few years, it has become increasingly common for scammers to use text messages to commit financial fraud. In fact, text message fraud has become one of the most common types of financial scams. Most recently, scammers have been taking advantage of the delivery confusion surrounding packages coming from the EU and posing as Royal Mail in text messages.
Typically, text message scams will pose as a reputable company demanding money to release your products or fix an issue for you. They will include a malicious link to click on, which will collect your financial details and take money from your accounts.
Look out for link URLs that look irregular and stay alert for texts from companies you don't deal with or are not expecting to hear from. Do not reply to these texts and do not click through to the links. If you are unsure about a text, you could confirm with the real company directly to see if they contacted you or not.
Phishing
Much like text message scams, phishing aims to get your personal financial information through malicious links and deception. Again, it will often look like a legitimate email from a major organisation. Phishing usually happens via email, though.
Signs of phishing to look out for include inaccurate or suspicious email addresses, spelling and grammar errors, requests to update your information or make payments, and links to unsafe and malicious sites.
If you are unsure, contact the respective organisation from their official website and ask if they have contacted you. Should you be confident the email is an attempt to scam you, you can usually report the message as phishing through your email provider.
Online Shopping Scams
Online shopping has increasingly become the norm for many shoppers. Its convenience is unparalleled, but it is not without risk. Most online shopping platforms will have security built in to protect their customers and you can avoid being scammed by shopping with reputable sellers on secure sites.
Online shopping scams can take on many disguises, from fake online shops to not getting items delivered or receiving sub-standard or fake merchandise from malicious sellers. Always check the URL security of a site you are shopping from, keep an eye out for tell-tale signs of fake sites such as spelling errors and character replacement, and always avoid offers that seem too good to be true.
Romance Fraud
Dubbed romance fraud because it has proliferated on online dating apps, this type of financial scam targets users across digital platforms including social media. Romance fraud is when someone uses a fake profile to form a relationship with you, gain your trust and then ask for money or personal information.
To protect yourself from romance fraud, avoid giving too much of your sensitive personal information away to people you only know online. Try to stick to communicating through the app or social media channel only until you decide to meet in real life. Never allow someone, even if you do know them, to pressure you into handing over your bank details or money.
If you do fall prey to an online or romance fraud scam, ensure you report it to the proper authorities and online platform as soon as possible.
Debit Card Scams
Debit card scams take several forms, leaving victims out of pocket by an average of £846. They can happen incredibly quickly and without you noticing, so it's important to be aware of the tactics and tell-tale signs of the most common ones.
There are three main types of debit card scams to be aware of. First is distraction theft, this is when a scammer tries to distract you while you're using an ATM or poses as an authoritative figure to steal your debit card. Stay aware of people who are talking loudly or trying to get your attention while you're making a debit card transaction.
Card skimming is when your card is quickly swiped through a device that steals your debit card information. Your card details can also be skimmed at ATMs where hidden cameras have been placed. Always keep an eye on your card, especially when you hand it over to make a payment, and shield your PIN when using a cash machine.
Finally, although it currently makes up a small percentage of debit card scams, contactless debit card fraud still happens. The best way to stay on top of whether you have been a victim of contactless fraud is to keep an eye on transactions in your account.
Consider a prepaid card
A prepaid card offers a range of ways to prevent fraudsters from hacking into your savings, credit card accounts and accessing sensitive information about you. By only topping up your prepaid card with the amount of money you need, you will prevent huge losses if you fall victim to fraud. Plus, you could easily lock and cancel your card, as well as recoup some losses in certain circumstances.
With Suit Me's robust security features, it's easy to keep your money and account safe from malicious types of financial scams. Find out more about our prepaid card and open an account today.
Related Posts