What is Universal Credit?
Universal Credit is a benefit which is intended to replace six pre-existing benefits. These benefits are; Income Support, Income-based Job-seeker's Allowance, Income-related Employment and Support Allowance, Housing Benefit, Child Tax Credit and Working Tax Credit, and now come under the collective umbrella of Universal Credit. Those previous benefits are now referred to as legacy benefits.
If you are already in receipt of one of those legacy benefits, you will continue to receive these. The amount you receive will only change if your circumstances change. If you decide to claim Universal Credit while on legacy benefits, you will lose those legacy benefits and be unable to revert back to the old system.
For those claiming Universal Credit for the first time, the Department of Worker and Pensions (DWP) calculates how much you will be due to receive. They do this by working out how much you need to live on each month. They then work out your existing income and take that away from the first figure.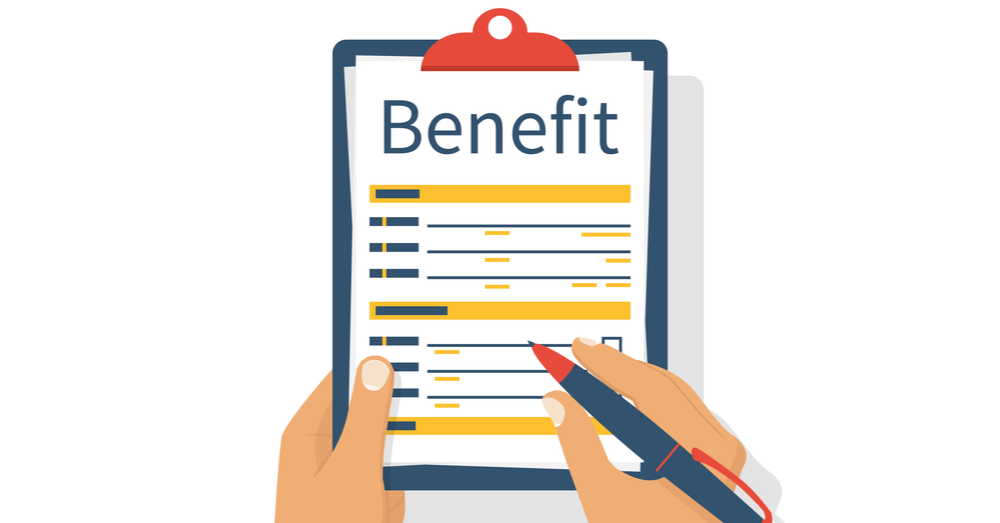 Who can Claim Universal Credit?
Providing you meet the conditions for receiving benefits, the other criteria for receiving Universal Credit are that you are over 18 and living in the UK. You cannot receive Universal Credit if you are in full-time education.
You can only receive Universal Credit if you are of working age, so someone of Pension Credit age is not eligible for it.
You can make a single claim for Universal Credit or, if you are living with a partner, you can make a joint claim. Depending on age and circumstance, the amount you receive each month will vary. However, it can range from £250 per month for a single claimant under 25 to £500 a month for joint claimants over 25.
How is Universal Credit paid?
You can have Universal Credit paid directly into a bank or building society account or a post office account. It is important that you are aware on which date your Universal Credit is paid in, especially if you pay bills by direct debit. You don't want a situation whereby money is coming out of your account before your Universal Credit has been paid in. If you are worried about the timing of payments, you can also have your Universal Credit paid directly into the bank account of your landlord as much of it will be going towards paying rent.
Can I Receive Universal Credit if I Don't Have a Bank Account?
Yes, you can have Universal Credit paid onto a prepaid debit card and set up regular payments from this card. A prepaid debit card is available to anyone with an address in the UK and you will not need to go through credit checks in order to set one up. If you have a poor credit rating but want to set up a bank account, you should enquire about a basic bank account from a bank or building society. A basic bank account will not offer an overdraft or credit card, so there is no element of borrowing involved. This is ideal for some with a poor or limited credit history.
More About Universal Credit
Visit Citizens Advice to read more about Universal Credit and to check if you are eligible.
Suits Me®
Are you due to be receiving Universal Credit but don't have a bank account? Maybe you're struggling to get a bank account with a traditional high street bank.
Not to worry, you can open a Suits Me® account online within minutes using our quick and easy online application form. With no need for credit checks or national insurance number checks, 99.8% of all applications are accepted.
Once your account is open, you'll gain instant access to your account number, sort code, online account and mobile app to be able to start managing your finances with access to full banking-like features including; direct debits, standing orders, UK transfers (international transfers are also available via a partner in our app) and more. You'll then receive your Suits Me® debit card in the post within 3-5 working days. 
Open a Suits Me® account today and give your account number and sort code straight to the relevant person for you to receive your Universal Credit.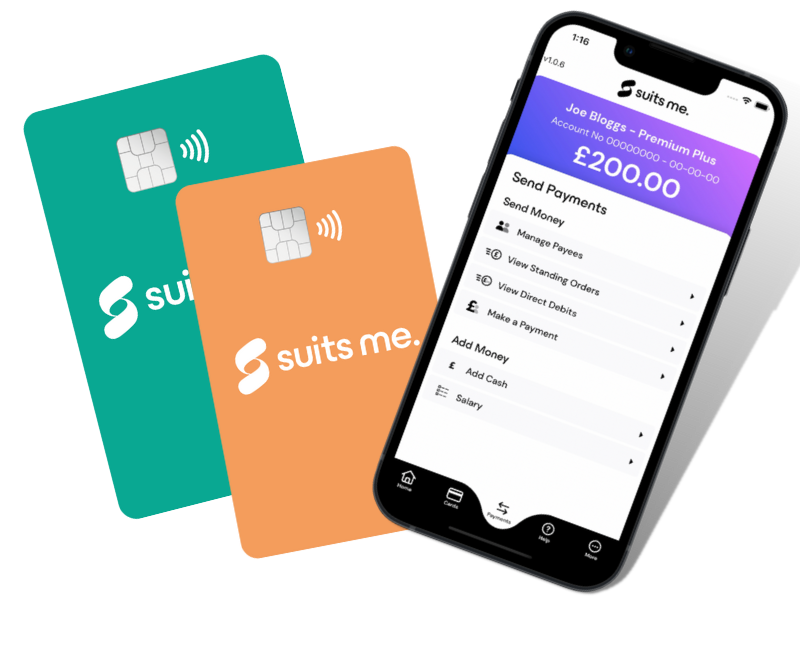 Useful Articles