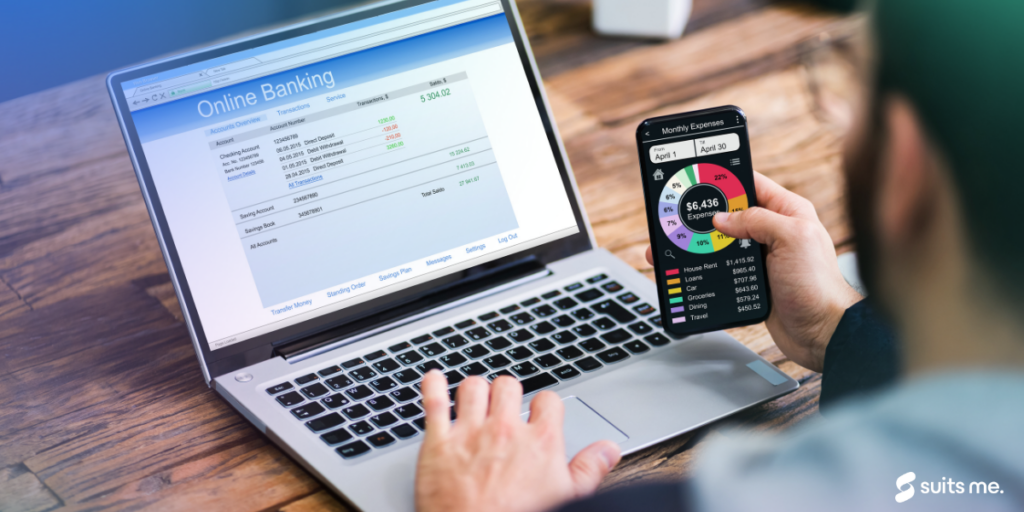 Managing your money via online banking is the smart way to keep an eye on your finances these days.
After all, who has time to spend visiting the nearest branch of your bank to do such trivial things as paying bills, depositing cash, or checking your account details? Apparently not many people, with over 76% of individuals in the UK using online or mobile banking to exclusively manage their money.
The main banks and building societies have been drastically reducing the number of physical branches available to customers over recent years, as people are continually choosing to gravitate towards digital methods of banking.
Benefits of Online Banking & Mobile Banking
There are many benefits to online and mobile banking which make it a preferred alternative to visiting a bank branch, including:
The Ultimate Level of Convenience
By having access to your banking account 24 hours a day is highly convenient – even when dealing with overseas transactions. You no longer have to factor a trip to the bank into your schedule, so something which previously took
Conducting your business online is also much quicker than dealing with people in person or over the phone, especially as most banking providers now offer a live chat service.
After all, many of us use a smartphone so the ability to access our bank and building society accounts is literally at our fingertips.
Online Banking is More Secure
Online banking removes the need to deal in cash payments, which if lost or stolen are very difficult to recover.
There are many security features and financial protection schemes in place to protect you and your money from fraudsters and thieves.
Stay in Control of Your Money
With easy access to online and mobile banking, it's much easier to stay in control of your money – gone are the days when you need to wait for your monthly bank statement.
Nowadays you can check any pending payments or recent transactions in minutes, you can see how much money you have remaining until payday and easy transfer money into a separate savings account which is a simple way of enhancing your financial wellbeing.
Tackling Financial Exclusion via Online-Only Banking Providers
That above advice is all well and good – if you actually gain access to a bank account or current account. There can be many reasons why you might not have a basic bank account, even if you are in your financial position is generally good.
Some online-only banking providers, like us here at Suits Me®, work hard to combat financial exclusion by making our products and services accessible to people who may be denied access to an account with a traditional high street bank because of their credit score, lack of proof of address, bankruptcy or low income.
Often, temporary workers and migrant workers, especially those coming from overseas to work in the UK, have trouble setting up a bank account because of address issues. Whilst others with a poor credit score may be denied access as they're deemed to high risk to offer an account too.
Suits Me® is an Alternative to Traditional Banking Methods
At Suits Me®, workers and migrant workers can apply for a Suits Me® debit card on our website, through their recruitment agency or employer. We accept 99.8% of all applicants – regardless of background, personal circumstances or financial position.
You have the option to have your wages or salary directly paid into your Suits Me® account, which requires no credit check, and as well as earning cashback rewards with major high street retailers and having ready access to your cash, you can manage everything through our online account and via our free mobile app.
Related Posts