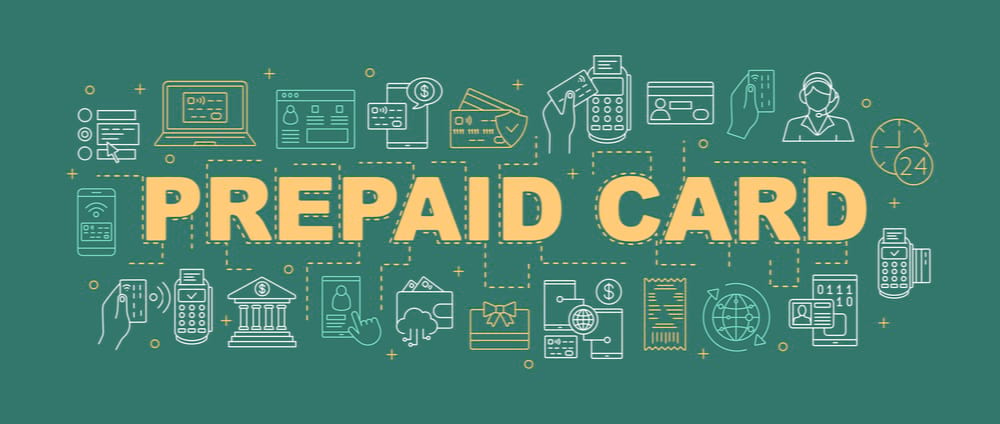 A prepaid card has emerged as a useful payment option for many people for many different reasons. It has allowed them to have a payment card and the ability to pay for goods and services without having to open a conventional current account or bank account with a traditional bank.
A person may be unable to open a current account with a high street bank for a number of reasons. They have a history of bad credit – or no credit history at all – or they have been bankrupt or had CCJs in the past. Others have difficulty opening a current account in the UK if they are from another country.
What are the Advantages of a Prepaid Card?
A UK prepaid debit card is relatively easy to get your hands on. Generally, all you need is to be over 18 and currently residing in the UK. You will need to prove your address (for some prepaid cards) and age. Some prepaid cards are even available to 16- and 17-year-olds.
Once you are up and running with a prepaid debit card, some provide you with online banking and a mobile app banking to enable you to easily manage your money. You have to load money onto the card beforehand and you can only spend the money that is on your prepaid card. This means that there is no borrowing element involved, which means you will not be subject to credit checks before taking out a prepaid card.
Depending on the current account, many banks will assess your suitability before allowing you to open an account, whereas there isn't the same amount of scrutiny over who takes out a prepaid card.
Another useful feature of a prepaid debit card is that you will be provided with an account number and sort code. This will allow you to set up direct debits and standing orders for paying bills and will also allow employers to pay wages directly onto your card. In this way, a prepaid card operates very similarly to a current account.
What are the Disadvantages of a Prepaid Card?
With a prepaid card, you cannot spend more than what is available on the card at a given time, therefore there is no overdraft. However, this may be seen as an advantage to some people who are using a prepaid card to better manage their money and avoid going into debt.
Some prepaid card issuers charge loading fees every time you load money onto a card and there are also charges for certain transactions.
If you have a poor credit history, a prepaid card generally will not help establish a pattern of borrowing and help towards improving your credit history. This means that you will not be able to build up a significant credit history and therefore might struggle to access credit products in the future.
Can a prepaid Card be an Alternative to a Current Account?
In many ways, it can, as it can be used to carry out many of the same functions as a conventional bank account.
However, banks are subject to stricter regulation than many prepaid card issuers, which means more protection for the consumer. Therefore, it is always worth checking with a prepaid card issuer what your rights are concerning the money you have held on your card as prepaid cards are not protected under the Financial Services Compensation Scheme (FSCS).
Is Suits Me® a Prepaid Debit Card?
Although Suits Me® falls under the prepaid card category, it is so much more than just a debit card. All Suits Me® customers receive account features including setting up direct debits and standing orders and UK transfers (international transfers are also available via a partner in our app). Free features are included to be able to manage your money easily and when on the go with your online account and mobile app available in both the Google and Apple App Stores.
Opening a Suits Me® account is quick and easy using our online application form and doesn't require proof of address of a credit check. Once complete, your account will be open within 3 minutes, giving your instant access to your account number, sort-code, online account and mobile app to start being able to manage your money safely and securely. Your Suits Me® debit card will arrive shortly after within 3-5 working days. Open Your Account Today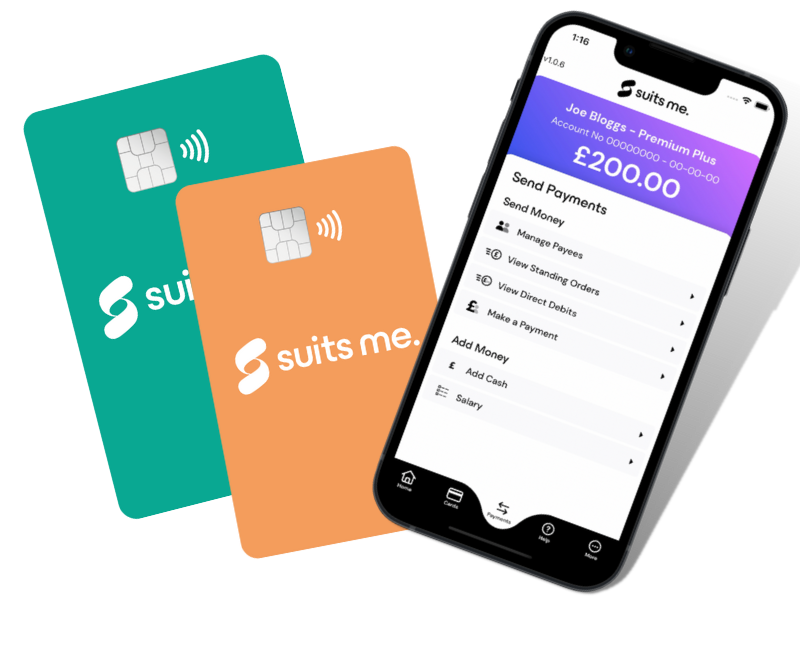 Useful Articles