What you Can do With a Prepaid Debit Card
Load Money Onto a Prepaid Card
A prepaid card works by having money loaded onto it. You can load cash onto your card at certain designated retailers or merchants such as PayPoint or the Post Office or transfer money onto it from other accounts or payment apps.
Withdraw cash from ATMs
Prepaid cards work in much the same way as any standard debit card. You are issued a PIN which allows you to withdraw cash from ATMs. While many ATMs are free to withdraw from, some may charge a fee for withdrawals though no matter what kind of bank card you use. Many prepaid cards from fintech or challenger banks are an excellent option for people travelling abroad as some may not charge a fee for cash withdrawals in other countries and will allow you to access favourable exchange rates.
Pay for Goods and Services Online
People pay for many things online nowadays, from the weekly grocery shop to large electrical items. If you don't have a bank account, you can still buy goods and services online with a prepaid debit card. Each card comes with a sort code and account number so you can pay for things through your phone or computer.
Set up Direct Debits and Regular Payments
One of the advantages of a prepaid card for people who aren't able to open a bank account is that they can use it to pay bills by setting up direct debits and other regular payments. All you need is the account number and sort code which is printed on the prepaid card. You also need to make sure you have enough money loaded onto your card when these payments are due as prepaid cards do not come with an overdraft facility. Therefore, a missed payment will result in you incurring additional charges.
Have your Wages Paid onto a Prepaid Card
For those who cannot open a bank account with a traditional high street bank, a prepaid card allows them to have their wages paid onto it. Fewer employers pay in cash nowadays, but those who work as casual or freelance workers sometimes find it difficult to access a current account as they cannot guarantee a minimum deposit each month. A prepaid card can be set up to receive wages for workers without having a bank account with a traditional high street bank.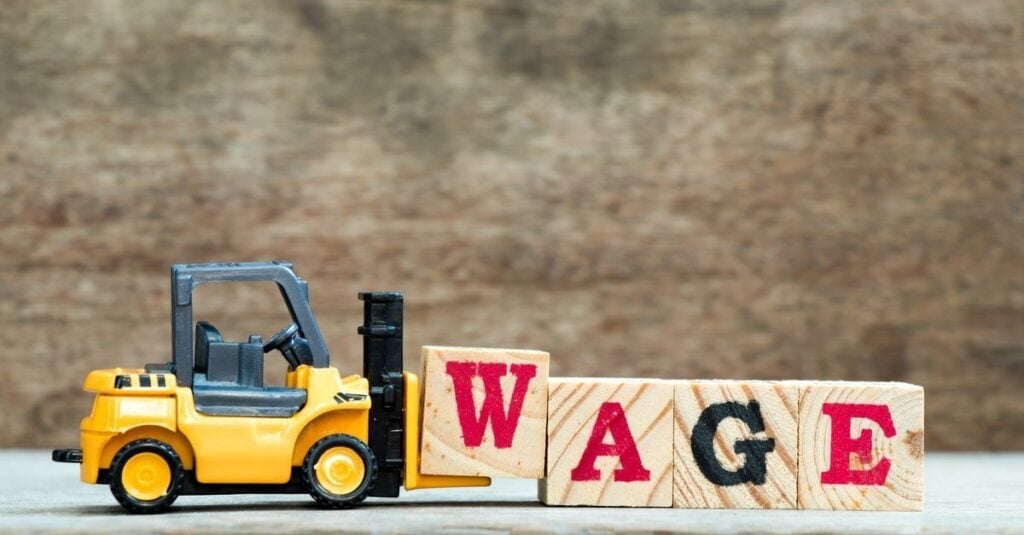 What Can't you do with a Prepaid Debit Card?
Go Overdrawn
There may be a few exceptions, but one of the main features of a prepaid card is that you can only spend the money you have loaded onto it at any given time. This means that if you do not have enough money on your card when attempting to make a payment, the payment will be declined rather than allow you to go overdrawn. The absence of an overdraft is an advantage to people who are trying to stick to a budget.
Use it as a Credit Card
Just as a debit card, a prepaid card cannot be used as a credit card. However, while a debit card attached to a current account may allow you to pay for something even if you don't have sufficient funds in your account (if you have an arranged overdraft), a prepaid card won't as you can only access the money you have loaded onto it.
How do I get a Prepaid Card?
Did you know that although Suits Me® falls under the prepaid cards category, it is so much more than that. A Suits Me® account offers full array of banking-like features including setting up direct debits, standing orders, UK Transfers and money management tools such as an online account and mobile app. International transfers are also available via a partner in our app.
Open your Suits Me® account today and get your Suits Me® debit card in 3-5 working days.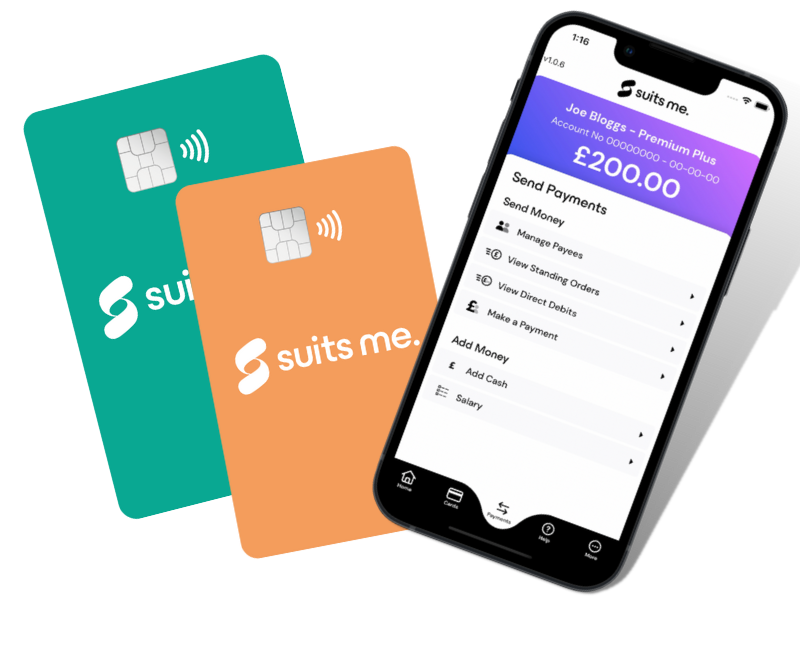 Useful Articles