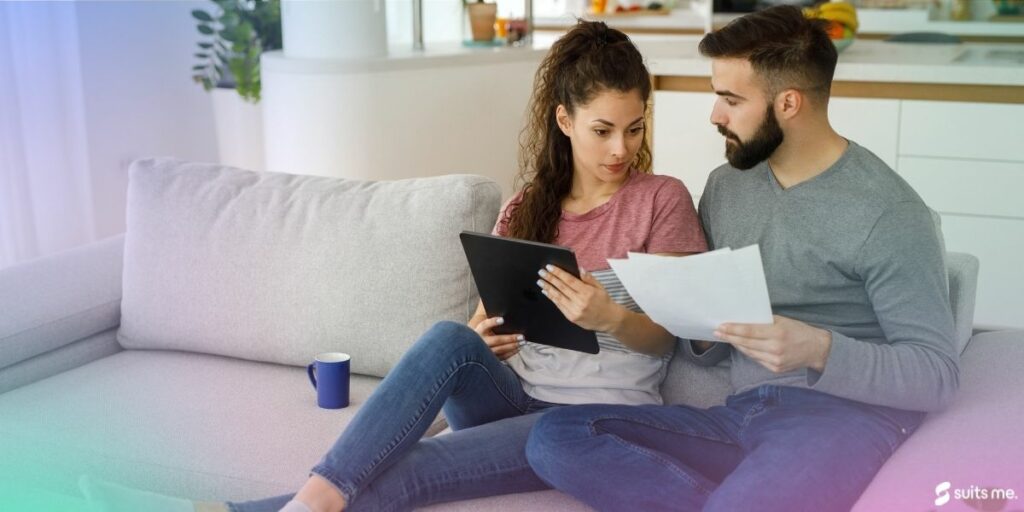 From June to August 2021, 305 people per day were declared bankrupt or insolvent in England or Wales: that's one person every 5 minutes. With the Citizens Advice Bureau dealing with an average of 1,800 debt enquiries every day, can you really write off your debt?
Can you write off debt?
In theory, it is possible to write off at least some of your debt, but you are unlikely to write off all of it. There are a variety of debt solutions that help people pay off some of their debt and write off the remainder. In some cases, if you are genuinely unable to pay off your debt, some creditors will agree to write off a large part of it, if not all.
The debt solutions in England, Wales and Northern Ireland differ from those in Scotland, although they have the same aim. The first step to sorting out your debts is to work just how much you owe and to whom. This will help you calculate whether you are in a debt crisis or if you just have a large amount of debt.
If you answer yes to these two questions, you are likely in a debt crisis:
Are you struggling to pay your basic outgoings, i.e., rent or mortgage, heating and other household bills?
Are your debts, except for your rent or mortgage, greater than your net annual income?
Firstly, don't panic. There is lots of support available, and they will also be able to help you access the Breathing Space scheme in England and Wales. The scheme's rules, which was launched this year to help people struggling with debt due to the coronavirus pandemic, state that:
Anyone with serious debt has a 60-day respite period during which all interest and any other charges on their debt is frozen, and creditors are not allowed to take enforcement action during that period.
If someone receives treatment for a mental health crisis, they can have a longer respite period. Known as a 'recovery space,' it lasts as long as their treatment plus an additional 30 days.
How to write off debt
There are a variety of debt solutions that can help you pay off and write off your debts.
Debt Management Plan (DMP)
If your debt is based on non-priority borrowing, such as overdrafts, personal loans, credit and store cards, and you have a minimum of £5 a month to pay to each creditor, a DMP may be the right choice for you. A debt management service or DMP provider can work with you and liaise with your creditors on your behalf. You make one monthly payment to your DMP provider, and they will pay each of your creditors from that amount. Some DMP providers will charge fees, but this is often included in your monthly payments.
Debt Relief Order (DRO)
A DRO is suitable for you if you have a low income, few assets and struggling to pay their essential bills. Once a DRO has been agreed with your creditors, the debt is frozen for a year, and you make no further payments to your creditors. If your circumstances haven't changed in that year, your debt is completely written off.
However, there is an eligibility criteria you must meet to apply for a DRO:
You have qualifying debts that amount to less than £30,000.
You don't have any assets of value or savings over £2,000.
You have £75 or less each month as spare money after paying your household bills.
You have lived or worked in England or Wales within the last three years.
You will not be able to apply for a DRO if:
– you've been made bankrupt or are under a Bankruptcy Restrictions Order/Undertaking,
-have an IVA or are applying for one,
-have had a DRO in the last six years or have been given a Debt Relief Restriction Order/Undertaking
Individual Voluntary Arrangement (IVA)
An IVA can be used for most debts but can't be used for:
Student loans.
Court fines.
Child maintenance or child support arrears.
Social Fund loans.
TV licence loans.
Some types of car finance.
You may also find that mortgage lenders and landlords, or any other secured loan provider, won't agree to an IVA. However, if your other creditors make up 75% of the value of your debt, they may have no choice.
An IVA, must be set up and managed by a licensed insolvency practitioner (IP). It freezes your debts and allows you to pay them off over time, usually 5 or 6 years. You will need to have a regular, long-term income. You may also have to sell any valuable items, such as jewellery , to pay a lump sum towards your debt. It's also possible your IP will ask you to re-mortgage your home if the equity in the property is greater than £5,000, but you will not be expected to sell your home.
When you complete the IVA term, your creditors will write it off if there is still debt remaining. The drawback with an IVA is that it is for a long period of time. If you don't keep up with your monthly repayments, your IP will cancel the IVA, and your creditors may apply to make you bankrupt.
Bankruptcy
Bankruptcy will write off all your debts, except the debts listed above under an IVA. You also need to sell any assets to pay towards your debt, but you will be allowed to keep some assets, such as your main home or any tools and equipment, so you can continue to work. This is often a last resort option.
You can apply for bankruptcy yourself via an online application form which will ask for details on your debts. Also your employment and income, any pensions, bank accounts and assets, as well as your outgoings. You will also need to pay an application fee of £680 to the court, which you may be able to pay by instalments.
Request to write off your debts
If you have no income, no savings and no assets, and you can demonstrate to your creditor that this position is unlikely to change in the future, i.e., you are severely ill, you can write to your creditor and request to write off your debts.
Does writing off your debt affect credit rating?
A debt or debt solution plan will impact your life, in particular your credit rating. Even after your debts have been paid back or written off, they will remain on your credit record for at least seven years, in some cases 10 years.  
If you have a certain job, you may find that you can't continue or have to work under strict restrictions if you take out a DRO, an IVA or are made bankrupt. However, at some point, you will be debt-free. It's important to get advice on managing your debts, and when free from being in debt, learn how to manage your finances so you are in the future.
Related Posts