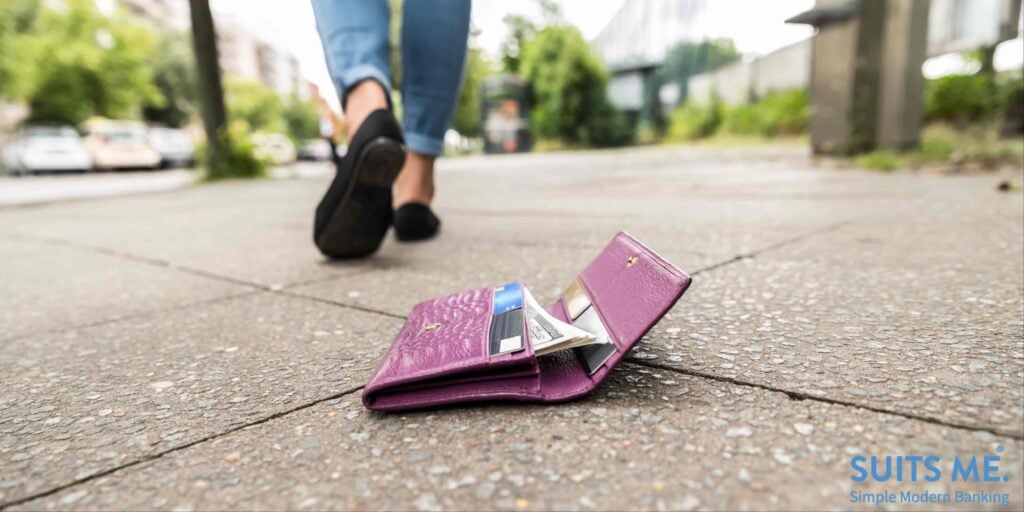 Have you ever misplaced your bank card when at the checkout and had a complete moment of panic only to realise that you've put in your jacket pocket instead of your purse or wallet! Phew, time to breathe a sigh of relief.
However, what about next time where your card isn't in your jacket pocket and is nowhere to be seen?
1) Act Fast & Contact Your Bank
Time is of the essence when it comes to your bank card. If you use online banking or mobile banking apps, there may be an option to freeze your card. You should utilise this regardless if you think it will show up.
If it's been stolen, it won't take criminals long to start spending your cash. A thief can easily drain your bank account, but that doesn't stop payments leaving your account. If you don't have the funds to pay your bills, payments will bounce, and you won't be able to make even essential purchases.
The slower you act, the more you might have to pay if someone uses your card fraudulently and if you wait over 60 days to contact your bank you could be 100% responsible for all charges incurred, so the faster you act the safer you are.
2) How to Explain to Your Bank What's Happened?
When you speak to your card provider, there are a number of things you should inquire about including:
Temporarily freezing your bank card (if you haven't already done this via your mobile banking app), so if it does turn up you can simply unfreeze your card and avoid any card replacement charges,
Any unauthorised transactions that you've noticed leave your account,
Follow up all your phone calls to your bank in writing, especially if you're worried about someone using your card illegally. Remember to date the letter for reference,
Your bank's process of handling fraudulent transactions, even if you're not a victim of fraud it's good practice to be aware of their policies in place.
3) Cancel Any Automatic Payments
If your bank card has been disabled and your bills and direct debits are due imminently, it's worth contacting those companies expecting payment and explaining the situation to them. They may be able to give you a little breathing space and delay your payment without adding on late fees until your new bank card arrives or you get your money back.
In some cases, your bank may allow a few charges to come through that are legitimate, for example, if you've paid a specific company before. This allows you some extra time to deal with everything, but you will need to check with your bank before assuming anything.
Dealing with the Risk to Your Bank Card
Unfortunately, most of us are likely to misplace our bank card at some point down the line. So, if this happens to you, regardless of your card issuer, it's important to act fast, be mindful of recent transactions and follow up with companies who are expecting payments from you.
Even if you notice a small detail in your account that looks unfamiliar, get in contact with your bank as in cases like this, it's better safe than sorry. If you're a victim of fraud or identity theft you should also report the crime to the police through Action Fraud. They'll log it for you and provide you with a crime reference number.
Related Posts