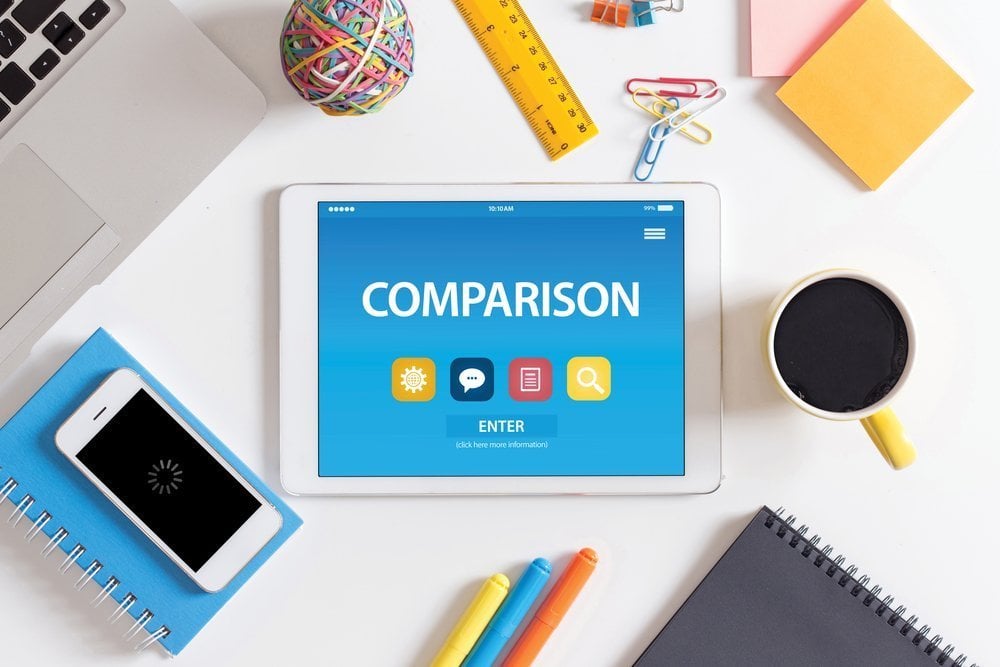 The UK has become a nation which is dependent on the data provided by comparison sites but is this such a good thing?
Gone are the days of sitting with a phone book, ringing round all the insurance companies yourself. The introduction of the internet made it easier to collect quotes online but it still meant a lot of work to go around all the different providers. Enter the comparison sites: a one-stop shop which allows consumers to search for multiple quotes on a single website.
It may sound like a perfect solution but are comparison sites all they're cracked up to be? Here's a closer look at the pros and cons.
PROs of Comparison Sites
Helps you Save Money
In a modern world where every penny counts, getting the best deal is a priority for most. The best deals typically aren't offered to loyal customers so it pays to shop around and see what deals can be done. Having hundreds of providers all in one place, and the option to filter results according to cost can save a huge amount of time – and also give you access to the cheapest quotes. Comparison sites often include quotes from companies you may not have considered before, so you could discover a smaller provider that delivers excellent value for money.
Efficient
A comparison site doesn't typically do anything that you can't do yourself – but it takes a fraction of the time. Even if you could think of all the different providers to try, filling in each individual quote request would take you many hours. Using a comparison site allows you to compare a huge number of quotes instantly, a far more efficient way to get the job done.
CONs of Comparison Sites
Focuses on Costs Only
There's no question that price is important but it's essential not to forget about quality too. When you're taking out insurance, the overall cost will be irrelevant if it doesn't provide you with the cover you were expecting. Comparison sites are set up to focus on cost and aside from the main features, it's not always easy to see why one provider costs more than another. Before you click to proceed with a quote, make sure you've check out the terms and conditions so you're sure about what you're getting.
Not all Providers are Listed
You'll find lots of different providers on comparison sites, and it's sometimes hard to imagine there may be others. However, the truth is that not all providers choose to be listed on comparison sites. This means you aren't truly picking from the best of the market, simply the ones that have opted in to the site you're using.
Lack of Contact
When you buy a product from a comparison site, you could be surprised at just how easy it is. A few clicks and you're all signed up, without needing to give the matter anymore thought. However, there's no opportunity to ask any questions or clarify the cover in any way. When you speak to a provider directly, it's much easier to get any additional information you need.
Useful Articles