Concerns about the environment and the future of our planet have led to a lot of people taking detailed interest in their carbon footprint. They'll scrutinise their behaviour and how it affects the world around them and some even go so far as planting a tree every time they take flight. If you're a frequent flyer, you could be living in a forest before you know it.
What many people may be less aware of, however, is their credit footprint. Everything you do from using a credit card to make a purchase, signing up to a new store card that the rather pushy cashier insists will change your life or take out a loan for a car or home improvements leaves a footprint.
Demanding on how attentive you are paying back, your footprint will be like a light slipper or clumping steel toe-capped boot.
How Important is Your Credit Score?
Your credit rating is important when it comes to applying for mortgages, credit cards and loans, so much so that credit reference agencies have made millions out of consumers paying to keep tabs on their score.
The big three agencies in the UK are Equifax, Experian and TransUnion and many consumers pay a monthly fee to access their credit report and check their credit score.
Credit scores do give an accurate reading of your credit status and these three agencies are the ones the vast majority of lenders will consult before they decide to give you a loan or approve you for a credit card.
Therefore, it is important to see the information they are seeing and get ahead of the game.
Can Credit Scores be Inaccurate?
Often your credit score can be inaccurate for a number of reasons.
These could be that the agency doesn't have up to date information about you or may have wrongly recorded a missed payment on a loan or credit card. It is vital that you check your credit report to make sure they have the most up-to-date information on you and challenge any default notices or other things which can adversely affect your credit score.
Lenders put a lot of stock in the credit reports they get from the main agencies, meaning they tend to be the most accurate indication of your credit status and your score isn't likely to vary all that much between the three.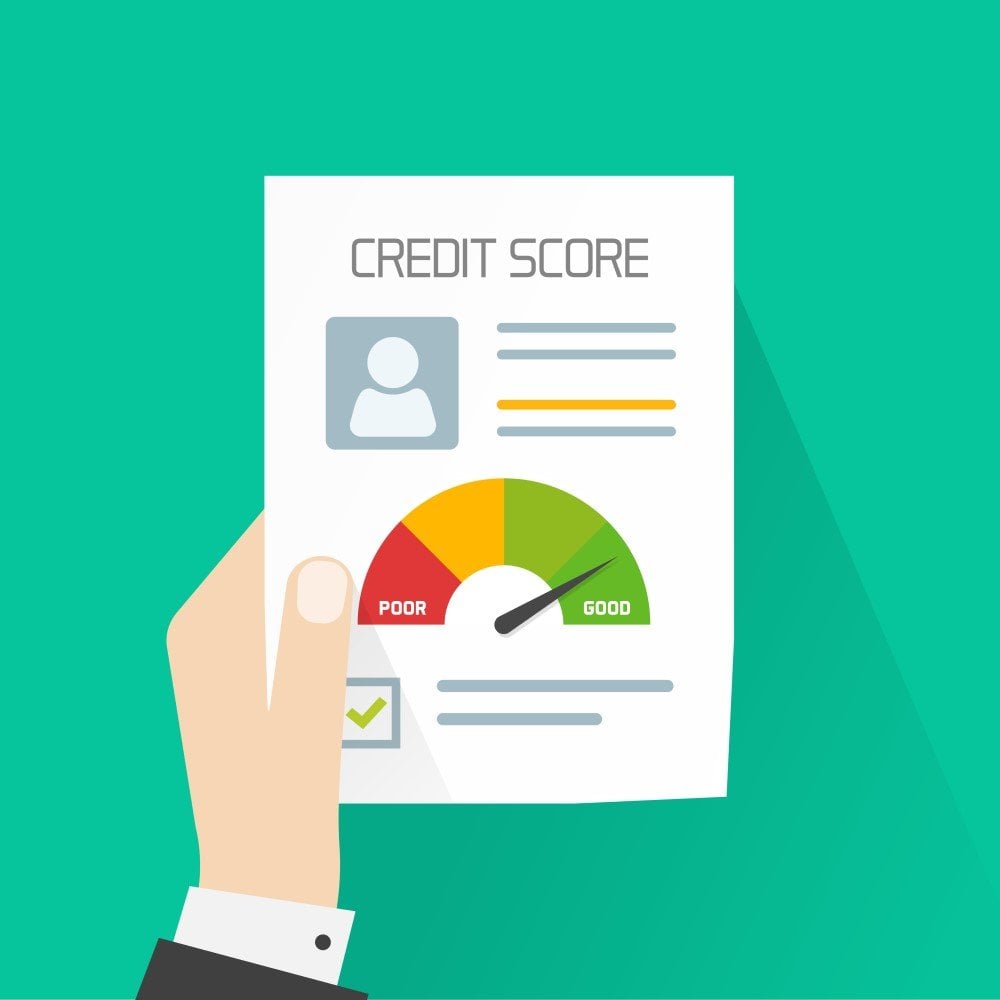 Is it Worth Paying for a Credit Rating?
So credit ratings are accurate and important, but are they worth paying for?
Following the introduction of new GDPR laws across the EU in May 2018, credit report agencies are legally obliged to provide you with a credit report. Prior to that, you needed to pay £2 to receive a credit report.
However, accessing your credit score on a regular basis can cost you between £5-7 a month. If you are frequently borrowing or are considering taking out a mortgage, keeping a close eye on your credit score is advisable.
Knowing your credit score will give you a better idea of what products are available to you and may stop you applying for products which are suitable as even an application can leave an imprint on your credit report.
However, if you aren't borrowing frequently, then paying a monthly fee to access your score isn't worth it. Most agencies will allow you to cancel at any time so accessing your credit report has never been easier.
Can a Poor Credit Rating Affect You?
In short, yes. Having a poor credit rating can affect you in many ways including;
Applying for credit
Getting a bank account
Renting a property
Getting a mortgage
Financing a car
Applying for a mobile phone contract
Banking With Poor Credit
Having a poor credit rating can make it very hard to get a bank account with a traditional high street bank.
Suits Me®
Suits Me® are an alternative to traditional banking. We strongly believe in financial inclusion and that banking-like facilities should be available for anyone and everyone, no matter their situation. Living without a financial account in today's modern society can prove very difficult with everyday life.
Apply for a Suits Me® Account
Opening a Suits Me® Account is simple with three easy steps to apply and doesn't require any credit checks.
Your account will be open within minutes and you will gain instant access to your account number and sort code, online banking-like facility, and mobile app and your Mastercard® debit card will arrive in the post within 3-5 working days.
Useful Articles