You may think the days of people keeping all their money in a shoe box under the bed are long gone. Of course, that may be a more figurative notion but there remains a large amount of people, for whatever reason, who still don't have most of their money in the hands of a bank or building society.
Financially Excluded from having a Bank Account
It's believed that over one million people in the UK still don't have a bank account. Given the amount of business we carry out through our bank accounts, this is a staggering thought. As well as having wages and benefits paid into a bank account, many people rely on direct debits and standing orders to pay for all sorts of things such as mortgages, insurance, utilities, car finance and a ton of subscriptions.
For many of those without a bank account, however, a poor credit rating is the reason. Most of the current accounts which many banks and building societies offer come with a range of benefits, but also have strict terms and conditions attached to them.
These standard bank accounts may offer sizeable overdrafts which can rule out those who have less than favourable credit ratings.
The knock-on effect of this is that many people who are unable to pay for things by direct debit end up paying more as many companies now offer incentives to customers who pay by direct debits.
However, people with poor credit ratings are finding it more difficult to open banking accounts because they are unaware of the full range products available to them.
This is no accident though as banks will push their more attractive products more prominently and those which will, of course, be better for business. Therefore people with bad credit ratings will apply for one those all singing, all dancing and be turned and all of a sudden they are back to square on.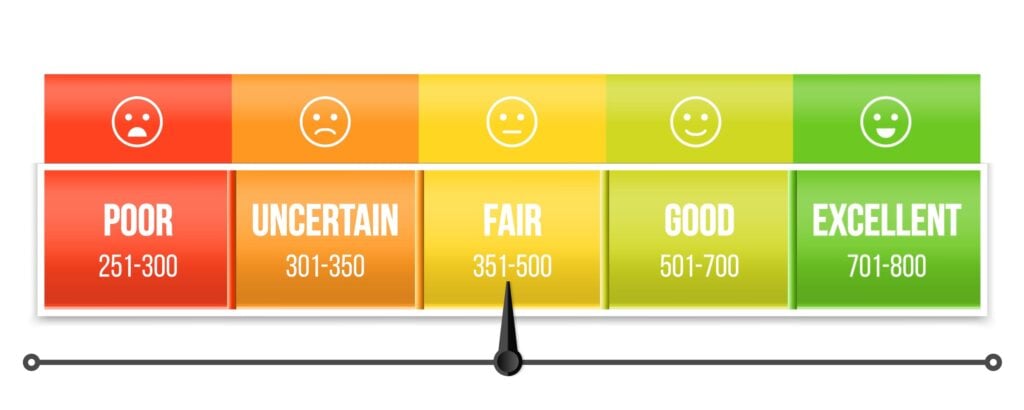 Basic Bank Accounts
However, what many banks won't make a big deal of is the basic bank accounts they offer. A basic bank account is just that. It allows you to have an account in which money can be paid into and which you can set up direct debits with.
There are usually no charges with a basic bank account and no overdraft facility, which means the account holder can only spend the money they have in the account at that time. If there isn't enough money in the account to pay a regular payment, like a direct debit, you won't be charged for the bounced payment, however, the intended recipient of the payment may impose a charge.
Therefore, when you have a basic bank account, it is important to keep a close eye on the balance on a regular basis.
It is a useful way for those who are struggling to open a bank account to manage their finances and most of the UK's big banks offer basic bank accounts. They may not be lucrative for banks and building societies, but they are available and those seeking a basic bank account may need to approach one of these banks to find out what's on offer.
Alternatives to Traditional Banking
Suits Me® is an alternative solution to a traditional bank account. We believe in financial inclusion and that everyone should have access to a payment facility in order to manage their money, especially in today's modern world where cash is no longer king when paying for goods and services.
Suits Me® Account
At Suits Me®, we offer e-money accounts with an online account facility and free mobile app to manage your finances easily and efficiently with features such as transfers and setting up direct debits and standing orders and more. All our account holders receive a contactless Mastercard® debit card and have access to our exclusive retailer cashback program which includes thousands of retailers.
Apply for a Suits Me® account online today with no credit checks and your account will be open within minutes. 99.8% of applications are accepted.
Useful Articles