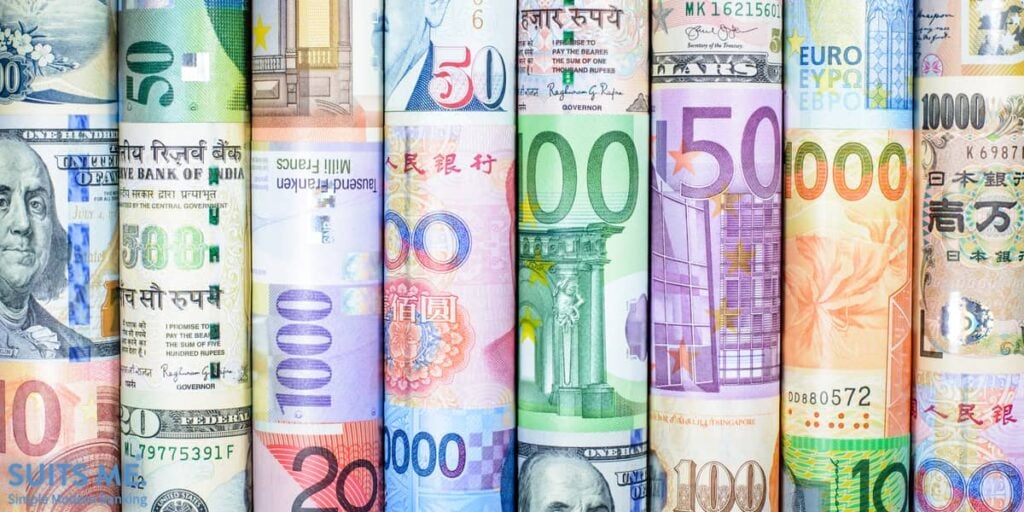 When preparing for your upcoming holiday there always seems to be an endless list of jobs to tick off before you can even think about setting that 3am airport alarm call. Travel insurance, airport transport, luggage allowance, and of course making sure everyone's passports are still in date!
Somewhere on the list will be travel money. For some, buying currency is the first real tangible step towards their upcoming holiday – it's suddenly more real when you're clutching a bunch of unfamiliar and brightly-coloured banknotes – but for others, it can be a distracting and confusing process that's put off until the very last minute.
Regardless of how comfortable you are with buying currency, you'll want to make sure you get the best deal. In this guide, I'll explain the do's and don'ts when it comes to getting the best exchange rates.
Never Buy Currency at the Airport
It may come as no surprise, but airport bureau de change offer some of the worst exchange rates that you're likely to come across. If you've arrived at the airport with a wallet full of Sterling you can expect to pay around 10% more for your currency than you would have if you ordered elsewhere. Despite this, tens thousands of travellers queue up every year in departure lounges to buy their currency just before they fly.
If you really have no other option than to buy at the airport, here's a little tip: Check the airport's website before you get there (ideally a day or two before) and find out which company provides their foreign exchange services – it's usually Travelex or Moneycorp.
You might be able to reserve your currency in advance by ordering on the supplier's website which means you'll get a better online rate and can collect your currency as soon as you arrive.
Avoid Credit and Debit Cards for Spending Overseas
Standard UK credit and debit cards are not meant for spending overseas. Every time you use your card to buy something in a different currency (or withdraw currency from a cash machine) your bank will convert your pounds to the local currency using their prevailing exchange rate at the time which will not be competitive. On top of this, many card providers will also charge a non-sterling transaction fee for using your card overseas which makes the deal even worse.
If you want to take a card as a backup payment method, consider a prepaid card specialising in currency which you can load with funds in advance and top up when necessary. Unlike standard credit or debit cards, a prepaid currency card will give you much better exchange rates and low or no transaction fees.
Always Pay in the Local Currency
Have you ever been asked in a foreign shop or restaurant whether you want to pay in pounds or in their local currency? You might think the merchant is being helpful – sterling is far more relatable after all – but in practice this allows the merchant to set their own exchange rate when calculating how many pounds you owe and the rate will never be in your favour.
If you're given an option to pay in pounds, always decline and stick with their original currency.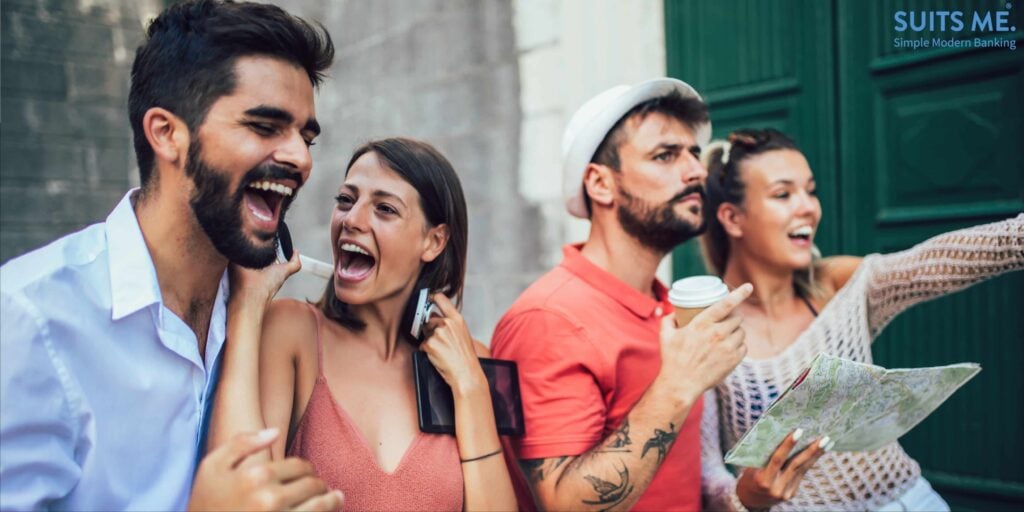 Club Together when Buying Small Amounts of Currency
If you're travelling with a group, there are two good reasons for pooling your money together and buying your currency in one go rather than each group buying individually.
Some travel money suppliers like the Post Office offer tiered exchange rates which improve as you order more. There are usually cut-off points every £500 or so which means you'll get a better rate for each £500 you spend in a single order up to a maximum of £2,500.
Pooling your money will also help to avoid delivery charges if you buy your currency online. Most online suppliers have a minimum threshold to qualify for free delivery which is usually around £500 – if you order less than this you will have to pay a delivery charge of around £7 per order but by clubbing together you can place a single large order and enjoy free delivery. Just remember to write down the exchange rate and how much you all put in so you know how to divide it up afterwards!
Hedge your Bets by Cost-Averaging
Predicting the best time to buy currency is impossible because the currency markets are constantly changing, however, you can limit your exposure to drastic changes in exchange rates by placing multiple orders over a longer period of time.
This practice – known as cost-averaging – is especially worth considering just before major political or economic events (like a general election) which could cause exchange rates to slip just before you're about to go on holiday. By buying half your currency before the event and half after, you'll reduce your risk of losing out if the rate significantly falls.
The Best Exchange Rates can be Found Online
If you're out shopping on the high street, you might be tempted to just buy your currency from the nearest Post Office, your bank or your local supermarket. For what it's worth, supermarkets tend to offer the better rates out of the three, but if you really want the top rates you need to shop online.
Online travel money providers offer the best exchange rates of all because they have lower overheads than high street shops and can afford to be a bit more generous with their rates. A comparison website can help you to the best deals by scouring the market for you.
Author Bio
Graham Morley is the Business Development Manager for compareholidaymoney.com and loves to write on all things foreign currency and travel.
CompareHolidayMoney.com is a free comparison website dedicated to finding you the best travel money rates. Simply select the currency you need and enter the amount to see the best rates on offer in the UK right now.
Related Posts