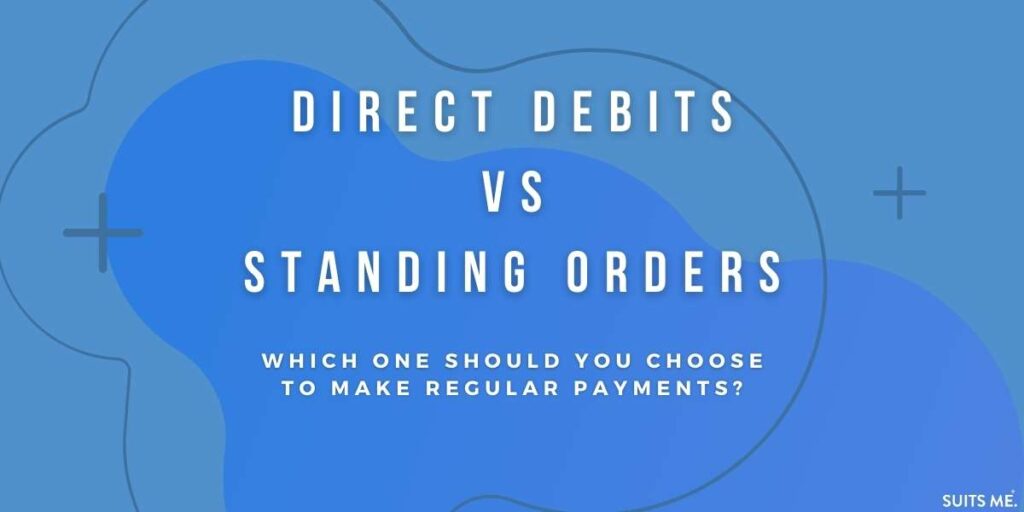 Paying bills can be a pain, especially nowadays when there is so much to remember. It seems like our financial lives are just an endless stream of outgoings – electricity, gas, phone, broadband and mortgage or rent and this even before you factor in the fun stuff like Netflix or music streaming services.
It can be hard to keep on top of it all, and that's why setting up regular payments from your bank accounts is a good idea. That way, your bills get paid automatically for you, and you don't have to worry about missing a payment, which can affect your credit rating. When it comes to setting up regular payments, there are two main options open to you – standing orders and direct debits.
Should I Choose a Standing Order or Direct Debit?
Standing orders and direct debits both involve sending an instruction to your bank to authorise payment from your account on an agreed date. That date could be monthly, quarterly or annually. However, there is a difference between the two forms of regular payment, and there are times when one is more favourable than the other.
The main difference between them is that a standing order is usually for a fixed amount, while the amount you pay through a direct debit can vary. Therefore, you should only set up a standing order if you are sure that the amount you pay on each date will not change.
Standing Orders – When to Use Them?
One of the most popular uses of standing orders is to pay rent. There are several reasons behind this. Firstly, it ensures that you keep up with your rental payments, meaning you are keeping to the terms of your lease agreement. Your landlord or letting agents should be able to provide a step-by-step guide on how to set up a standing order.
The amount you pay for your rent is usually a fixed amount agreed with your landlord, therefore paying by standing order is the better option as the amount is not likely to change. Most people pay their rent directly to their landlord's bank account. You cannot set up a direct debit to pay an individual. Therefore a standing order is required.
You can also, use a standing order to pay a regular amount to another bank account, and this is why they are often an excellent way to save money. A standing order can be set up to pay a fixed amount into a savings account each month.
Direct Debits –When to Use Them?
Direct debits are a good option when the amount you pay each month is likely to vary. In this case, setting up a direct debit involves you authorising your bank to pay out the requested amount to a third party on an agreed date each month.
This can be useful for paying a mobile phone or electricity bill where the amount you pay each month or quarter can vary depending on usage.
Things to Remember When Setting Up Regular Payments
Whether you decide to set up a standing order or direct debit to make a regular payment, you must always ensure you have enough money in your account to cover the cost. If an amount causes you to overdraw in your account, you will incur interest in your overdraft.
If your payment cannot be made due to your account's insufficient funds, this will adversely affect your credit rating, making future borrowing more difficult.
Alternative Accounts with Suits Me®
Becoming a Suits Me® account holder will give you the ability to easily set up and manage your direct debits and standing orders. Our accounts are personal e-money accounts that work similarly to a traditional bank account. You'll gain access to an online account and our mobile app, where you'll be able to manage your money on the go, 24/7.
We offer a whole variety of banking-like features including:
Send money within the UK via a transfer, international transfers are available via a partner in the Suits Me® app,
Gain access to our exclusive cashback reward programme where you'll automatically get a percentage of your money back when you use your Suits Me® debit card with our retail partners.
Opening a Suits Me® account takes 3 minutes and you'll gain access to your online account immediately so you can start managing your money. We don't ask for proof of address or run a credit check. We accept 99.8% of all applicants – so if you're looking for a suitable alternative solution apply today!
Related Posts