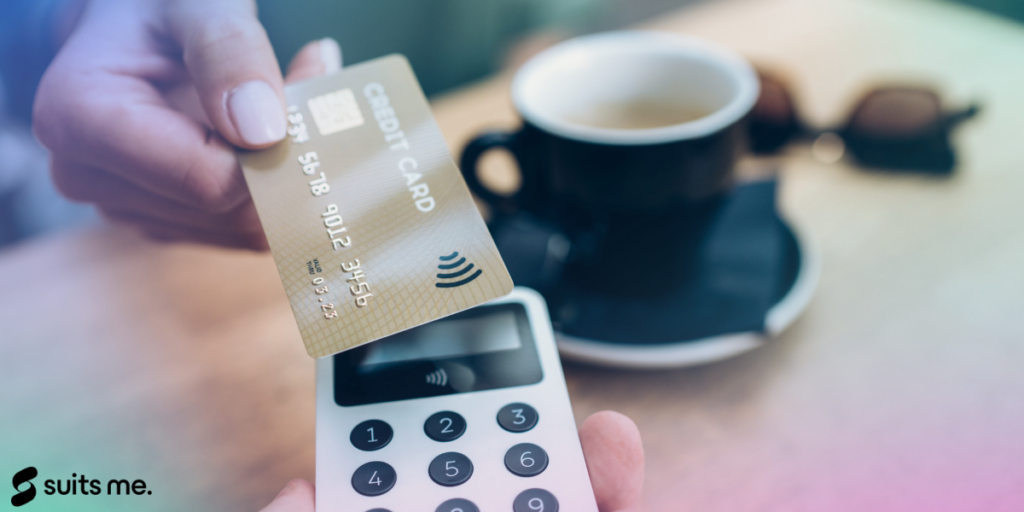 We are using less cash, but this doesn't mean we are spending less; we are just not paying for many of our purchases with physical money.
According to the 2019 Access to Cash report, over the last ten years, the number of people using cash to make payments has drastically declined from 63% to a substantially smaller 34%. This level of decline suggests that the UK may be cash-free by 2026.
However, this move has the potential to seclude some individuals, like those who rely on cash for their daily living such as the elderly and the underbanked. In this blog post, we discuss the benefits and issues of adopting a cash-free society.
What is a Cashless Society?
A cashless society is an economic concept that is quickly becoming an eventual possibility for some countries in the near future.
It means that all financial transactions and payments are executed through an electronic or digital format rather than using a physical bank note or coins.
Every member of the cashless society will need an electronic payment method linked to a banking account in order to carry out different payments.
These types of digital transactions could be performed in various different ways, such as:
A credit or debit card
Digital payment wallets – such as Google Pay, Samsung Pay or Apple Pay
A POS (point of sale) system – computer linked with payment terminals
Mobile banking apps
Online banking
Cryptocurrencies
Cashless Societies are Being Adopted Worldwide
There are a number of countries who are quickly advancing towards a cashless society, with the UK taking third place, just behind Sweden (2nd) and Canada (1st).
One of the biggest influences surrounding the push towards a cashless society is the growing fintech industry which is bringing new solutions such as digital payments and contactless cards to the market.
Many of the world's largest information technology and financial technology companies in the UK are working on ways to fully replace cash payments with wireless communication payments, especially with the recent open banking reforms.
The Growth of Cashless Societies Outside the UK
Outside the UK, other countries too are imposing cashless incentives, such as 'card only' supermarkets, as well as purchase limits. One example is Belgium, which has just imposed a €3,000 euro limit on any cash payment.
In Sweden, homeless magazine vendors have started carrying portable card readers in order to accept credit payments 'and according to this Guardian article, even the writer of Abba's 1978 hit 'Money, money, money' is now living completely cash-free – an ironic example of how quickly things have changed.
The Benefits of Cashless Societies
Cashless societies do have many benefits that help to improve the day to day lives of businesses and individuals, including:
It's quicker – using your phone or contactless debit card to make a payment, generally takes less than ten seconds, helping to improve the lengths of queues. Now, retail workers don't need to count your change or even hand you a receipt.
It's more Hygienic – especially in the midst of the COVID19 pandemic, the ability to pay with our phone or a contactless card has meant we have not had to exchange any coins (or germs!), thus helping to reduce the spread.
It's cheaper for businesses – as don't have to worry about cash going missing or being miscounted. It also saves time as payments are instant and so a trip to the bank isn't required.
The Problems with Going Completely Cashless
However, there are also negative aspects to living within a cashless society, which suggest there's more work needed before it's full adopted within the UK. Some of these potential issues include:
Fraud Would Increase – A higher exposure to fraud would occur within a cashless society. Criminals and thieves will move online to gain access to your money. Already criminals have targeted our emails using phishing scams in order to access our banking details and personal information.
Technical Failures are Not Inevitable – With all-digital technology, power outages and technical issues can precent us from being able to access our banking. However, with cash – you don't need to worry, as you won't need to worry about access to the internet.
Potential to Exclude Many Individuals – A cashless society has the potential to leave some people behind. The elderly, for instance, might not have the technical knowledge or ability to adapt as fast as the industry is growing. The underbanked who are unable to get access to a bank account would also face difficulties.
The Underbanked are Most at Risk
And in order to become a part of a cashless society, a banking facility is needed. Yet in the UK alone, almost 1.3m adults don't have access to a suitable bank account.
Although this number includes people who have made a personal decision not to have their money in banks, there are also those who struggle to open an account as they don't meet the customer criteria.
Individuals with low or poor credit scores, ex-pats, international students, temporary or migrant workers or those who are new to the UK can often experience problems when they first want to open a banking account. 
Alternative to Traditional Banking with Suits Me®
Here at Suits Me®, we strongly believe in financial inclusion, which is why we offer an affordable banking-like solution available to everyone, regardless of their personal circumstances or financial position.
We offer a contactless Mastercard® debit card with a prepaid account. We offer a lot of the same features as a standing banking account – minus the overdraft facility.
With a Suits Me® account you'll gain access to an online account, our mobile app – where you can manage your finances on the go, 24/7 – from anywhere in the world.
Additionally, we offer all our account holders' access to our exclusive cashback reward programme – where you'll get money back when you use your Suits Me® card with our retail partners.
Opening a Suits Me® account takes less than ten minutes and we accept 99.8% of all applicants. We don't carry out credit checks or ask for proof of address.
Related Posts