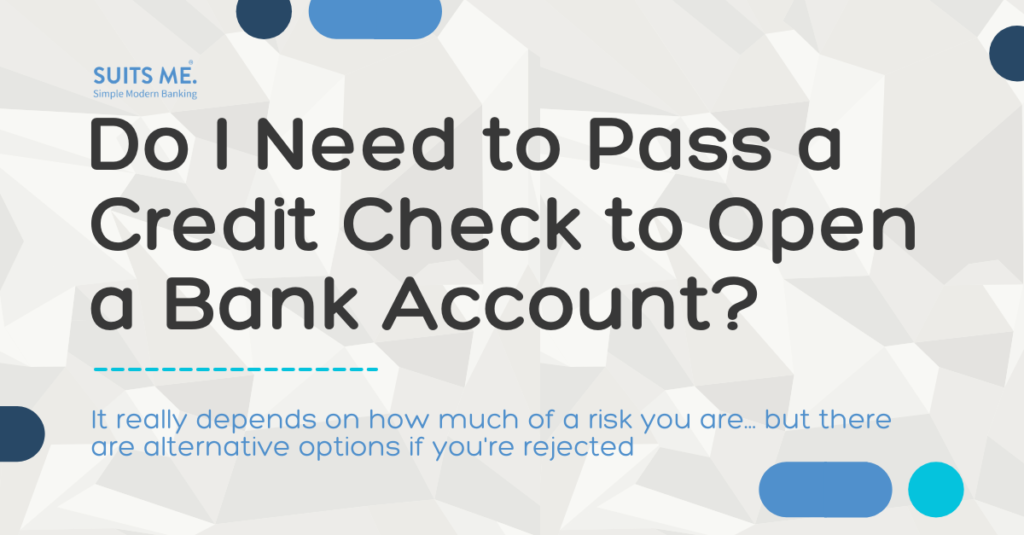 Most bank accounts in the UK offer the account holder an overdraft facility. This allows you to take out or spend more money than you have in the account at that time.
Therefore, because an overdraft means that you are effectively borrowing money from the bank you have the account with, you will need to pass a credit check before you are approved for the account to determine how much "risk" you carry – or in other words, how likely you are to pay the money you've lent back.
Some current accounts offered by the UK's main banks may also offer customers the option of taking out a credit card. Again, whether you are approved for a credit card will depend on your credit rating.
What Can I do if I get Rejected for a Bank Account Because I Fail a Credit Check?
There can be several reasons why you might fail a credit check when you are applying to open a current account. The credit agency may hold outdated personal information for you, meaning the bank has not been able to verify your identification.
You may have also have failed a credit check due to having CCJs or previous bankruptcy to your name.
A poor credit history, such as previously missed payments for limited use of credit products can be another reason why you have been turned down for a bank account.
If a failed credit check has resulted in being turned down for a bank account, you have several options:
Check With the Credit Reference Agency
You can contact a credit reference agency to make sure the information held on you is up-to-date. Have they got your correct name and all previous addresses, are all the credit accounts listed yours? A good way of verifying your identification is by being on the electoral register, so make sure you're registered to vote.
Your credit report may also have information on your borrowing history which you may want to question. You can raise a dispute with aspects of your credit report with the agency and ask them to amend it where appropriate if any of the information is incorrect.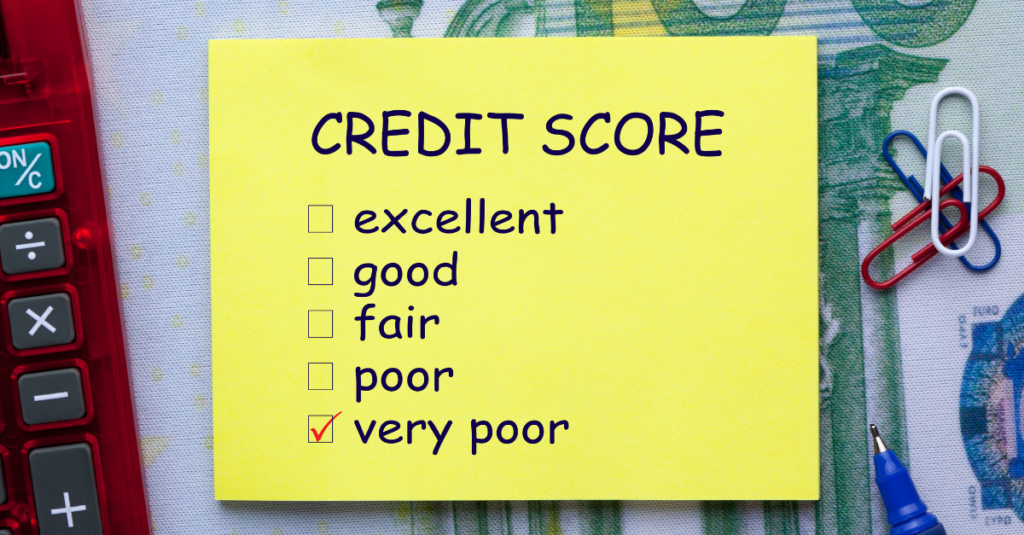 Explore Banking Alternatives
There are some banking alternatives available for people who have poor credit and can't get access to certain banking products, these include:
Basic Bank Accounts
Basic bank accounts are offered by most UK banks but aren't widely advertised. A basic bank account allows you to pay in and withdraw money. You will usually get a debit card and have access to online banking.
It differs from other current accounts in that there is no overdraft facility involved. This means that you don't have to pass a credit check to open an account. You can set up regular payments, such as direct debits to pay bills and have salary and benefits paid into your basic bank account.
Prepaid Debit Cards
A prepaid debit card allows you to load money onto a card. You can then pay for goods and services online or in-store like you would with a standard bank card. They come with a card number, expiry date and CVC number on the back.
This means you can set up regular payments on the card to pay bills or receive payments such as your salary.
Alternative Accounts with Suits Me®
At Suits Me®, we don't only offer our account holders a Mastercard prepaid card, but an account that comes with a whole variety of banking-like features so our account holders can manage their money with ease, 24/7, from anywhere in the world.
With a Suits Me® account, we give our account holders access to an online account, our mobile app, the ability to send and receive money in the UK (and internationally via a partner in the Suits Me® app) and our exclusive cashback reward programme, where you can get discounts with some of the best retailers across the UK – all you have to do is use your prepaid card to make a purchase and we'll do the rest!
Opening your Suits Me® account takes less than 3 minutes and we don't run credit checks or ask for proof of address, which is why we accept over 99.8% of all applicants.