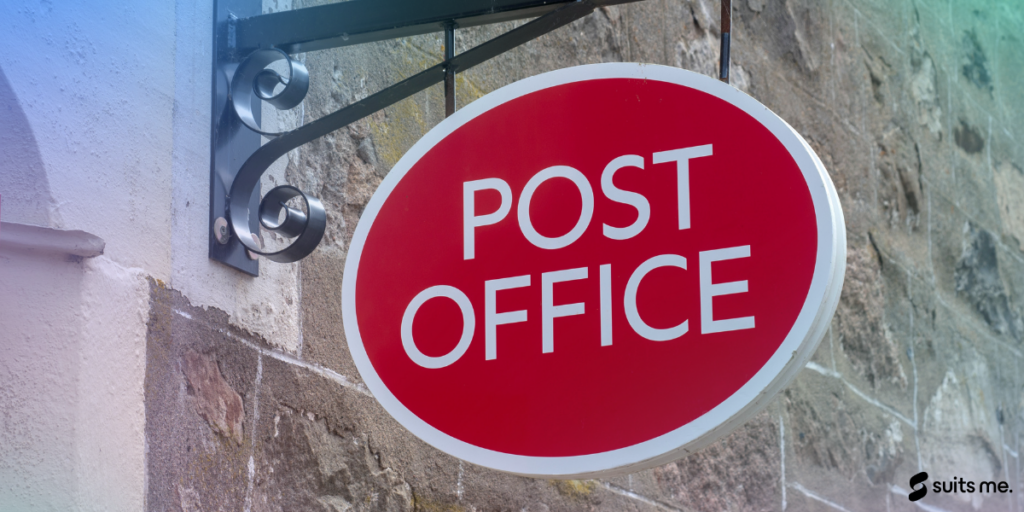 So, your Post Office card account (POca) is closing, but that doesn't mean you have to go without a suitable banking solution where you can manage your benefits, tax credits or state pension.
The Post Office is due to close their card accounts in November 2021, which will leave 900,000 individuals without access to banking. However, the DWP (Department for Work and Pensions) are due to send out letters to those who will be affected over the next few months.
So, What Does This Mean for My Post Office Account?
If you're a post office account holder you, unfortunately, won't be able to keep your post office account open and will need to find an alternative way of managing your money. The DWP have explained that they will stop making all payments, which includes Universal Credit, PIP, Tax Credits, State Pension, and all other benefits in November 2021.
This means that before this date you will need to update your bank account details with the DWP, which can be done by logging into your DWP account portal and reporting a change of circumstance or calling the department you receive your benefits from, who will be able to change them for you.
What Should Post Office Account Holders Do Next?
Well, you will need to wait for the letter from DWP which will explain what exactly is going to happen to your payments. To be clear, this doesn't mean you will stop receiving your benefits. In the meantime, it's worth reading the latest guidance on the Post Office Website and making a note of the date your payments will stop.
To be prepared it's worth exploring different banking options to find one that works for you. If you're unsure on what type of account your benefits can be paid into, the government advise that they can be paid into a bank account, building society, or credit union. Being prepared will prevent any last-minute panicking or a delay in receiving your benefits payments.
However, there a few factors to consider before applying for a new bank account:
Can You Provide Proof of Address?
Most banks in the UK will ask you to provide proof of address. This means that they will require you to provide an official document which links you to a residential address as a way to prove that you are, who you say you are.
If you've been living with friends, family or don't have any bills in your name it can be tricky to open a current account. Most banks ask for the bill to be no more than three months old, which is something to be aware of when looking to apply.
Do You Have a Non-Existent or Poor Credit Score?
If you suffer from poor credit history, you may find it difficult to open a bank account with a high street bank. This is because most accounts have the option for an overdraft, and when it comes to borrowing money, in most cases you will need a credit check.
The bank will want to know how risky you are as a borrower and how likely you are to pay back any money you borrow via a loan, credit card, or overdraft. So, if you have a poor credit history, a traditional bank account may not a feasible option.
In this case, an alternative banking solution may be an option. There are a number of account providers which could work for you (like us here at Suits Me®).
Alternative Accounts with Suits Me®
When one door – or should we say account – closes, another one opens. Opening a Suits Me® account takes less than 3 minutes, we don't run credit checks or ask for proof of address and we're giving all Post Office account holders affected by the closure, their first month free with Suits Me®*.
Why Choose Suits Me® as Your New Account Provider?
At Suits Me®, we believe in financial inclusion and that everyone should have access to a solution in order to manage their money, regardless of their background, personal circumstances, or financial history.
Our accounts are personal e-money accounts which work similarly to a traditional bank account, without the overdraft facility. You'll gain access to an online account and our mobile app, where you'll be able to manage your money on the go, 24/7.
We also offer a whole variety of banking features including:
The ability to set up standing orders and manage direct debits,
Send money within the UK via a transfer, international transfers are available via a partner in the Suits Me® app,
Gain access to our exclusive cashback reward programme where you'll automatically get a percentage of your money back when you use your Suits Me® debit card with our retail partners.
As mentioned previously, opening a Suits Me® account takes 3 minutes, and you'll gain access to your online account, account number, and sort code, immediately so you can start managing your finances and payments. We accept 99.8% of all applicants – so if you're looking for a suitable alternative solution to replace your Post Office Account, then apply today! Open Your Account Today
*To ensure you receive your first month free, all you need to do is apply for your new Suits Me® account and give our customer service a call on 03330 151 858 or drop them a message on Live Chat – with proof that you're a Post Office Card Account holder.
Related Posts