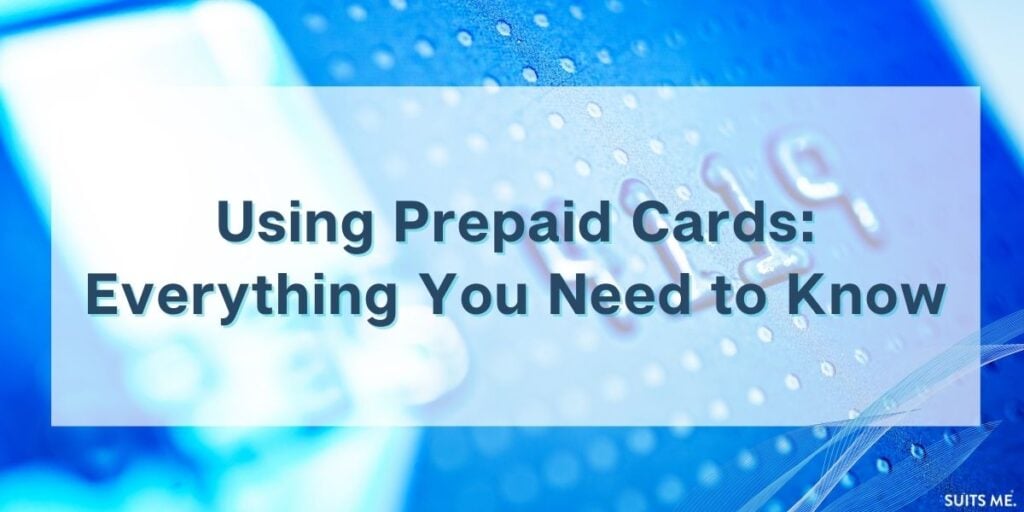 Prepaid cards are a great alternative to traditional banking. In this article we will cover how to use one; from activating your card to having your wages paid in and spending your money. If you are wondering how to get a prepaid Mastercard® card, Suits Me has two types of alternative banking accounts: premium and premium plus.
How to Activate Your Suits Me Prepaid Card
Once you have set up your Suits Me account, your prepaid Mastercard® card will arrive at your address within the next few days. When your card arrives, you will need to activate it before you can start using it. There are two options for doing this: 
Option 1 – Call our Multilingual Team on 03330 151 858
You will need the long 16-digit card number, your date of birth, and the mobile number you used when opening your account.
Steps to Activate your Prepaid Card over the Phone:
Give us a call
select your preferred language
press option 2: "to activate your card or retrieve your PIN"
enter the 16-digit number on your prepaid debit card
enter your date of birth using the format DDMMYY i.e. 311288
Input the code that will be sent to your mobile
You will now receive your pin and confirmation that your card is activated
Option 2 – Log in to our Online Banking Portal
You will need your prepaid card and access to the email address you used to open your account.
Steps to Activate your Prepaid Card Online:
Log in to your online banking account
select 'my cards'
click 'activate'
enter the 16-digit number on the front of your card
enter the 3-digit code that will be sent to your email
click continue
Congratulations, you have now activated your Suits Me card! Please contact our customer care team if you are experiencing any issues.
How Do You Get Your Salary Paid Directly into Your Prepaid Account?
Now that your card is activated, it is time to set up your wages. This will be done by your employer, but they will need to know:
The name on the account
The account number (16-digit number on the front of your card)
The sort code (the 6-digit number on the front of your card)
💡 But remember! Your employer does not need to know your PIN, CVV, or login details.
Other Ways to Add Money Into Your Suits Me Account
Your salary isn't the only way you can top up your prepaid account. You can also add money by going to a PayPoint or using a bank transfer.
PayPoint Cash Top Up
PayPoint has over 28,000 locations across the UK, and to add money all you need is your prepaid card and the cash you wish to pay in.
Bank Transfer
To use a bank transfer, simply send your account number and sort code to the sender. It is also useful for the sender to add a description or reference to help you both identify the payment later.
When Can You Start Using Your Prepaid Card?
Whether you have had money added to your account from your salary or whether it was sent via a bank transfer or PayPoint, you will be glad to know you can start using your card the moment the funds reach your account.
Methods for Making Payments
There are lots of ways you can use your prepaid card to make payments. Here is a list of the methods you can use when you are ready to start spending the money in your Suits Me account:
Chip and pin
Contactless (contactless payments are often limited to £100)
Withdraw cash from an ATM or through Cashback at a shop
Online
Over the phone
Mail order
On top of that, if you use your prepaid debit card to shop with our cashback reward partners, you can earn while you spend!
Setting up Direct Debits and Standing Orders
If you have regular payments coming out of your account, for example, your phone contract or charity donations, you can set up a Direct Debit or Standing Order. Find out more about Direct Debits and Standing Orders.
Checking Your Suits Me Prepaid Account Balance
Suits Me is an online alternative banking solution, which means we don't have high street stores. But don't worry, you can check your balance from your personal device 24/7. We have two ways to check your account balance: online and on our mobile banking app.
Need to Budget Using Your Prepaid Card?
So, you have successfully activated your prepaid card, sent your account details to your employer, set up your direct debits/standing orders, and are now ready to add funds and start spending. When it comes to spending, it can be difficult to not overspend. So, if you need help keeping your spending in check, have a look at some of our other blogs about budgeting:
Related Posts: