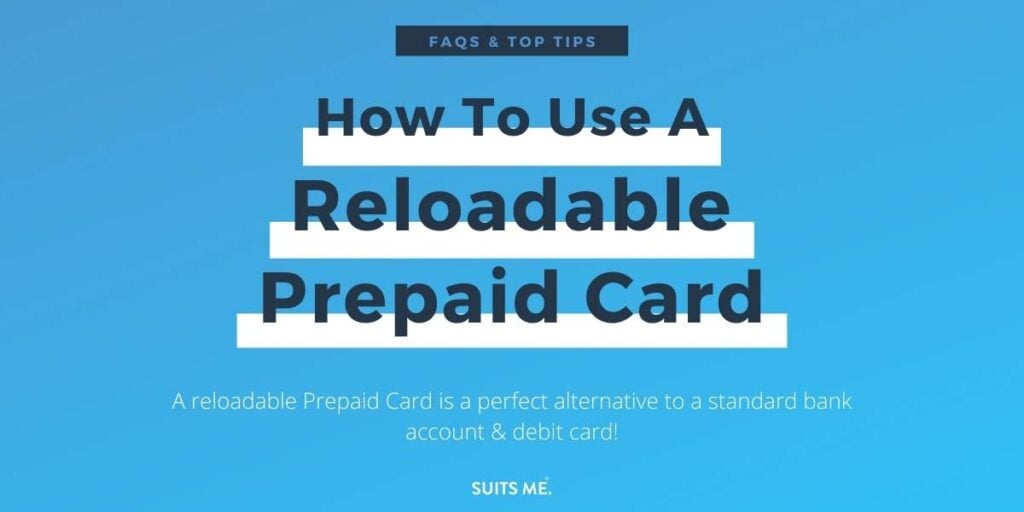 A reloadable prepaid card is a convenient and easy way to manage your money and act as an alternative to a standard bank account. You can apply online for a prepaid debit card, with acceptance usually easier than a debit card linked to a bank account.
What is Reloadable Prepaid Card?
It is a debit card that you can load money onto before you spend it. This can be done regularly and allows you to use the card to make purchases or withdraw cash from ATMs.
Is a Prepaid Card the Same as a Bank Card?
In many ways, a prepaid card is just like a bank card in that you can use it to make purchases either online or in-store and withdraw cash from ATMs. However, it differs from a standard bank card because it is not linked to a current account. Users must preload funds onto their card to use it and can only ever spend the amount they have on the card at any given time.
How can I get a Reloadable Prepaid Card?
Getting a reloadable prepaid card is much easier than getting a debit card through a bank. You will need to apply to open a current account with a bank and provide an ID and proof address with a bank. You will also be subject to a credit check, and there is no guarantee you will be accepted.
You can apply online with a reloadable card by filling out a simple and be accepted within minutes. The process is much less complicated, and you only need to provide one form of ID.
What can I use Reloadable Card For?
A reloadable card has many different uses. The card itself will come with a card number, expiry date and CVC code. This means you can use it online to make purchases, pay bills or book holidays.
It can also be used to make purchases in-store, either with a Chip and PIN machine or by using it as a contactless debit card. Your prepaid card can also be used to withdraw cash from ATMs at home and abroad, so it is also an excellent option for travellers.
How do I Reload a Prepaid Card?
You can load money onto your card either online or at specific retail locations where you give them the cash, and they load the funds onto your card. You can also have money transferred onto your card from a third party, meaning you can have wages or benefits onto the card or funds transferred to you from family or friends.
What else do I Need to Know About Reloadable Cards?
Unlike a debit card linked to a bank account, you cannot spend more than the funds on your card, so you should always check your balance before making a purchase or withdrawal.
Some prepaid cards can come with fees and charges. Many will have an activation fee and monthly subscription, and you may also have to pay loading charges.
Alternative Accounts with Suits Me®
Here at Suits Me®, we offer much more than just a basic prepaid debit card. Our accounts are personal e-money accounts that work similarly to a traditional bank account. You'll gain access to online account and our mobile app, where you'll be able to manage your money on the go, 24/7.
We offer a whole variety of banking-like features including:
The ability to set up standing orders and manage direct debits,
Send money within the UK via a transfer, international transfers are available via a partner in the Suits Me® app,
Gain access to our exclusive cashback reward programme where you'll automatically get a percentage of your money back when you use your Suits Me® debit card with our retail partners.
Opening a Suits Me® account takes 3 minutes and you'll gain access to your online account immediately so you can start managing your money. We don't ask for proof of address or run a credit check. We accept 99.8% of all applicants – so if you're looking for a suitable alternative solution apply today!
Related Posts