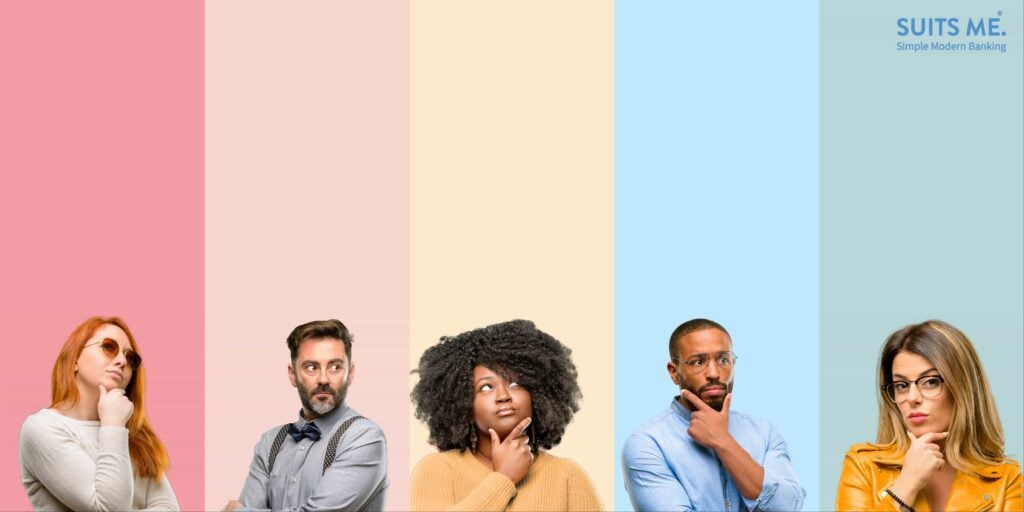 When it comes to financial terminology, it's not always straightforward and easy to understand. It's easy for banking providers to forget that industry terms might not be familiar to everyone, something we want to tackle to further increase our financial inclusivity and not leave anyone feeling confused and left out.
Therefore, we've made a compressive list of all the terms we regularly use so you know exactly what we're talking about when you're opening an account, using your card, and managing your finances online.
The Industry
Alternative Banking
Alternative banks share business models that focus on sustainable returns, rather than huge returns. It's a growing industry which is seeing more banking providers diversifying their products on offer.
Alternative banks are a huge benefit for consumers as they are lowering the requirements and barriers that a person would usually need to access a bank account, without compromising on credibility.
HooYu
HooYu is a global company who specialise in identity solutions for businesses to help prevent fraud and verify users online. Here at Suits Me®, we use HooYu as our identity verification partner. So, when you open (or previously opened) a Suits Me® account, you'll see their name.
Proof of Address
When banking providers ask for "proof of address" they mean that you need to prove where you live by providing them with a document – such as a utility bill, tax bill, bank statement, or letter from a government department – that contains your name and address.
At Suits Me® we understand that not everyone finds it easy to prove their address, for example, if you don't have any bills in your name or have recently moved over to the UK. Therefore, we simply don't ask you to verify your address, so we can ensure anyone can still get an online account with us and no one is financially excluded because of this factor.
Credit Check and Credit History
A credit check is also known as a credit search and it's where a high street bank (and some challenger banks) look at your credit history to understand more about your financial behaviour and how much debt you have due to credit.
Banks are more likely to accept customers who have high credit limits but utilise less than 25% of what's available and don't have any defaults or missed payments. We don't perform any credit checks, so even if you've got a poor credit record you could still be accepted for a Suits Me® account.
Financial Exclusion
The term financial exclusion could be used in many ways, however, in our case it means where people are unable to access suitable financial services such as a current account or debit card due to their personal circumstances such as a poor credit record, or the inability to provide proof of address.
At Suits Me®, we strongly believe that everyone should have access to a suitable financial account to safely and securely manage their finances – without relying on cash or cheques. We eliminate as many banking barriers as possible so we can cater to everyone who needs a financial account within the UK.
ATM
An ATM, also known as a Cash Point, is a machine that dispenses cash when you insert your debit card. ATM stands for "Automated Teller Machine" as it replaced the need for people to speak to a bank teller if they wanted to withdraw money.
When you use your debit card in an ATM, it links to your current account, so the cash is deducted from your balance instantly. You can also use an ATM for other banking activities such as changing your PIN number or checking your available balance.
If you need to use an ATM, we recommend using a machine that is either built into a bank or supermarket wall, isn't "stand-alone" and can is in a well-lit area.
If you're unfamiliar with using an ATM, check out our helpful support guide.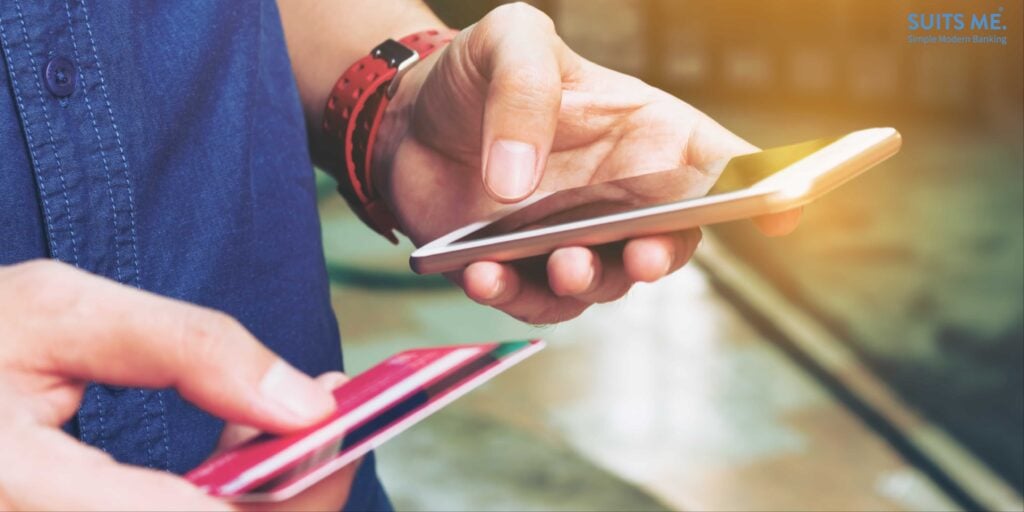 Products we Offer
Online Account
Online Account means managing your accounts online using a device connected to the internet. Nowadays, an online account has all the features that you would get with a high street bank and more.
Online Portal
Our Suits Me® online portal is the part on our website where you can log in and view your online account details. Manage your payments and transfer money.
Mobile App
Mobile App is a service that's provided by a financial institution that allows customers to manage their finances remotely using a smartphone or tablet. It can be as simple as receiving a text from your account provider when you've received a payment to as complex as setting up a standing order to pay bills.
Debit Card
When you open a banking account, you will usually receive a debit card in the post a few days later. A debit card allows you to pay for goods and services online and in shops. When you pay using contactless or Chip and Pin the money is transferred electronically from their banking account to the retailer.
Prepaid Card
There are many different prepaid cards on offer when we talk about a Suits Me® prepaid card, we mean that our card is paired with an account and works exactly like a debit card.
A prepaid card needs to be loaded with money before you're able to use it and topped up whenever the balance hits zero. There is no credit facility attached to a prepaid card meaning there's no option to take out a loan or overdraft with prepaid card providers.
Premium/Premium Plus accounts
At Suits Me®, we have two different customer accounts available, each come with different benefits and monthly costs.
Our Premium account is perfect for customers who are looking for a second account and not their main account. To learn more, head to our premium account page.
Our Premium Plus account is best suited towards customers who need a main account to have wages or benefits paid in to. Head to our premium plus account page, to learn more information.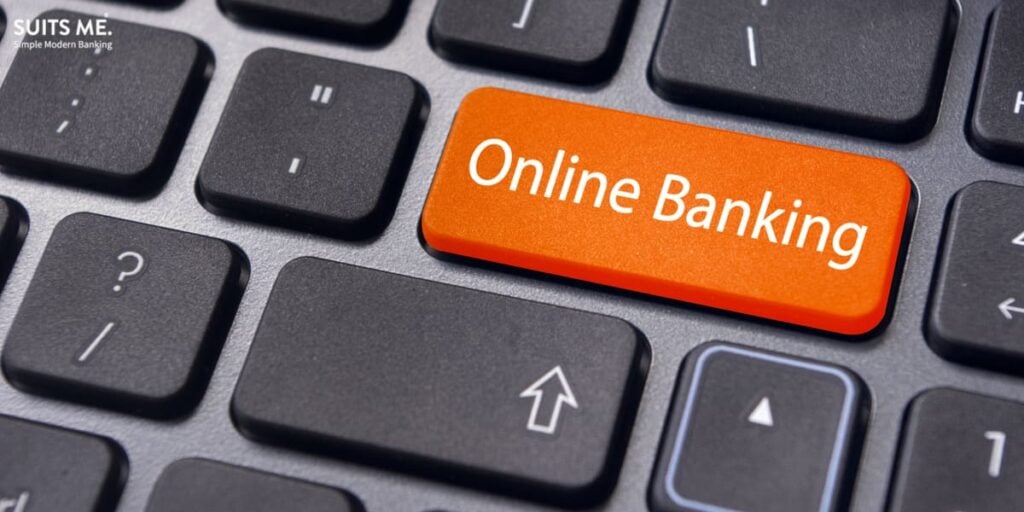 Features of our Accounts
Cashback
As a Suits Me® account holder, you will automatically gain access to our exclusive retailer cashback rewards programme. When you use your Suits Me® debit card online or in-store with selected retailers you will get a percentage of the money paid back into your account.
We've partnered with lots of amazing retailers, including Sainsbury's, Asda, B&Q and Virgin Experience Days. There's something for everyone when using our cashback scheme.
Contactless
A contactless payment can only be completed using a credit or debit card that has a contactless symbol. A contactless card has a small chip inside that emits radio waves which is picked up by the merchant's payment terminal.
If you want to make a contactless payment using your Suits Me® debit card, you simply need to tap your card onto the pay terminal (card machine) and the payment will instantly leave your account balance.
Transfer
A transfer is the movement of money from one account to another. A transfer is usually fast and safer than withdrawing cash for payments. It works when you instruct your account provider to send a certain amount of money electronically, usually via online accounts, to another account.
Transfers leave a visible trail of the money moving from one account to another, which help to protect you against fraud. All you need is the recipient's name, sort code and account number that you wish to transfer the money to. International transfers are also available via a partner in our app.
International transfers are available via a partner in the Suits Me® app.
Direct Debit
A direct debit is an instruction from you to your account provider provider. A direct debit gives authority to the company you want to make regular payments to the ability to collect varying amounts from your account on an agreed date. You may use a direct debit to pay your utility bills, loan repayments or TV licence.
You can manage your direct debits linked to your Suits Me® current account by simply logging on to your mobile app or online account.
Standing Order
A standing order allows you to set up a regular fixed payment from one account to another. With a standing order, the amount or payment date doesn't change (which is different to a direct debit).
You have complete control of any standing orders you create and can cancel or amend them at any time and is an ideal way to make rent payments, repay monthly instalments or make charitable donations.
Sort Code and Account Number
Your sort code and account number are linked to your account and is used to identify us, whilst the account number is used to identify your personal account. Every sort code and account number are different, and you can find yours on the front of your debit card.
You need your sort code and account number to receive payments into your account and log in to our online platform.
If you would like to learn more, we have created a helpful support guide that explains more about your sort code and account number.
Digital Wallet
A digital wallet is a form of account which safely stores your debit card details, passwords for different payment methods and reward cards. A digital wallet also allows you to create stronger passwords for your online accounts, without having to remember them and eliminates the need to carry around cash.
Account Limits
Depending on which Suits Me® account you have, there are different limits to consider – either daily, monthly, or permanently. Although these limits may not be suitable for some people, they work to protect you against fraud.
There are three main limits to be aware of:
ATM limits – With a Suits Me® Premium account, the maximum withdrawal you can make from an ATM in one day is £300, however, for Premium Plus account holders the maximum is £500.
Balance – The maximum balance you can have with both of our accounts is £10,000.
Transfers – You can transfer and receive a maximum of £10,000 for a transfer, using a Suits Me® account. This applies to all payment methods we offer.
To learn more, head to our support page where we explain our costs and limits.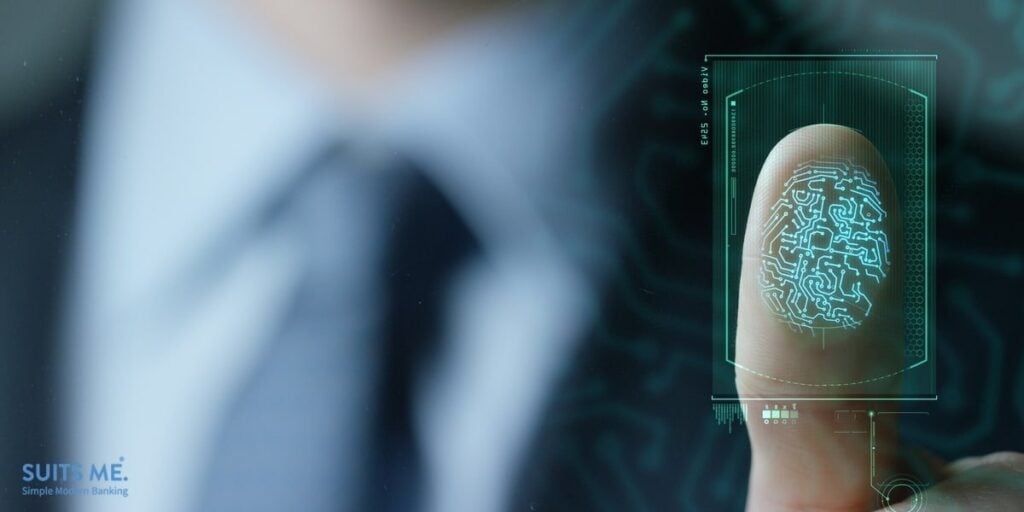 Security Features and Safety Measures
Passcode
A passcode, or password, is a unique set of letters, numbers, symbols, or patterns that you can create to protect your account details and information from others. A passcode authenticates a user on an electronic device and only gives them access if the passcode is entered correctly.
A lot of mobile apps automatically lock your account if the password is entered incorrectly too many times to protect you against fraud attempts or hackers.
PIN Number
A PIN number is also known as a Personal Identification Number which is four digits long that belongs to your debit card. You can retrieve your PIN number from us when you get your debit card through the post, by either calling us using our automated phone service on 03330 151 858 and following the options or via your online account.
mPIN
Similar to a PIN number, an mPIN is a personal code that you create to access your mobile app. It's a six-digit code that you create when setting up your banking app on your phone. This code helps protect your money against fraud if your phone falls into the wrong hands and gives you're the peace of mind to manage your finances on the go.
One Time Passcode (OTP)
We send you an OTP as a text message to the registered mobile on the account when you log into your mobile app or online account. An OTP helps to add an extra layer of security to your account.
When you log in to your account online, you will receive a text message with the unique passcode – which should automatically verify itself against your account, so you don't even need to worry about entering the code yourself – pretty cool hey!
Biometrics
Biometrics are physical or behavioural characteristics that belong to individuals, that can be used to verify a person's identity. To access your mobile banking app with us, you can use biometric fingerprint to access your Suits Me® mobile banking app, if your phone is compatible.
Our Financial Terms
We hope this guide has helped you to understand some of the financial terminology that we use across our website and social media. We want to ensure we make all our banking facilities are suitable for everyone, so our customers can feel included and understand exactly what features and conditions come with a Suits Me® account.
Related Posts