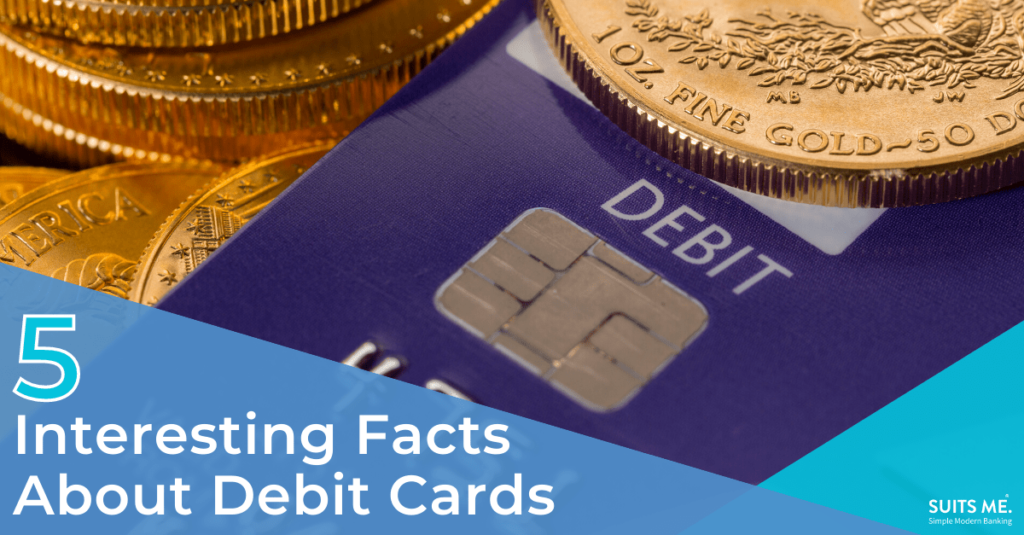 It's hard to know where we would be without our debit cards. That little piece of plastic can be our gateway to the world, allowing us to shop in-store, online and over the phone as well as withdraw cash from ATMs.
But how much do we really know about debit cards? Check out these five fun and interesting facts to find out more!
1. Barclays Were the First of Many
Barclays Bank in the UK was the first to introduce debit cards. The first debit card was introduced in 1987 and came as a response to the costly fees banks were incurring for processing paper cheques.
All the other major banks quickly followed suit and it's now estimated that more than 90% of the UK population has a debit card, with more than 100 million debit cards currently in circulation in the UK.
2. Freedom From Payment Fees
Even though they were designed as a cost-cutting alternative to cheques, early forms of the debit card still came with fees attached.
These were either fees for the cardholder or processing fees for the retailers accepting them as payment. This led to some smaller retailers adding an extra charge for card payments or not accepting debit cards for amounts less than £5.
However, in January 2018, the UK the government banned all surcharges on debit cards, meaning it was much easier to use them for the transaction of any amount, no matter how small.
3. Debit Cards Get Smart
Some early debit cards still required signatures for payments. Each card had a magnetic strip that could be swiped on the payment terminal. As debit cards evolved, chip and PIN technology was introduced in 2003 through a technical standard known as EMV.
Sometimes referred to as chip cards or smart cards, EMV cards have data stored on integrated circuit chips. This allowed users to make payments by inserting the card into the payment terminal and entering their four-digit PIN (Personal Identification Number).
Chip technology has also allowed debit cards to be set up for contactless payments, which involve simply holding the card over a payment terminal to make a payment without even entering your PIN.
4. The Big Two Payment Processors
Although each banking provider has its own debit card, two major players issue the vast bulk of cards in the UK. So, even though the debit card in your wallet or purse will have the name of your banking provider on it, it will also have the logo of either Mastercard or Visa.
These are the two companies which issue cards, this is important as they operate worldwide. This means that your card will be accepted in most countries around the world.
There used to be three major players – Europay, Mastercard and Visa – which gave the EMV card its original name, but Europay merged with Mastercard in 2002.
If you'd like to know about these payment providers, we've created a fun blog post comparing the differences between Mastercard and Visa.
5. Moving Towards a Virtual Future
Virtual debit cards look set to be the next major step forward in the evolution of the debit card.
These are digital versions of your banking providers debit card loaded onto your phone, allowing for contactless payments by simply holding your phone over the payment terminal.
Related Posts