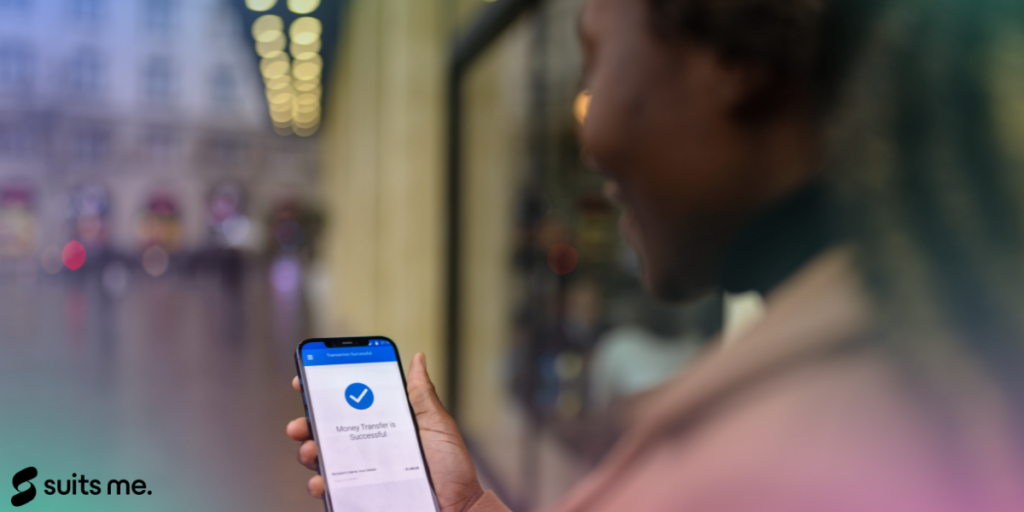 Mobile Banking allows customers to access their current account through an app on a mobile device such as a smartphone or tablet. However, for older generations, mobile banking may seem like an unnecessary change to traditional banking methods such as telephone banking and physically visiting a bank branch.
However, for millennials, they have quickly adapted to this modern approach to banking with over 47% of millennials actively using mobile banking apps. In fact, market research conducted by Nielsen discovered that of consumers aged 21-34 report greater participation in mobile banking activities than any other age groups, with Generation Z, quickly following close behind.
So why does mobile banking appeal to millennials?
1) It's Quick, Easy and Efficient
For most millennials, using a mobile phone is ingrained into the fabric of their generation, from contacting friends and family to organising every aspect of a busy life – all with just a few clicks of a button.
In today's digital age, mobile banking is a time saving, efficient option that can workaround any schedule or commitment, unlike more traditional banking methods. For most, this form of banking is easily accessible as you can manage your finances at any time of the day without having to visit a branch or wait for customer service centres to open.
2) More Bang for Your Buck
According to research from Kasiva, 83% of millennials said they would switch bank accounts for more perks such as higher interest rates, cashback rewards on purchases or refunds on ATM withdrawal charges.
However, additional features offered by mobile banking apps also appeal to millennials such as, being able to check your balance without logging in, splitting the bill among friends and having instant access to help and advice without having to leave the app.
3) Taking Back Control of Your Finances
A mobile banking app allows you to access your up-to-date balance and spending history at any time, any place (as long as you have WiFi or mobile data).
You can transfer money when you need to and repay your friends and family back with a click of a button and easily view your spending habits. Mobile banking apps aim to give you complete transparency over your finances by giving you a clear picture of your balance and how much you have left to spend – something that would have previously only been achievable by visiting a bank branch or ATM.
4) It's a Whole Lot Easier to Save Money
Saving money each month is not always a straightforward task. However, mobile banking apps allow you to outline your saving goals and set aside money whenever you like. Newer banking apps provide you with savings envelopes or pots – just like a digital piggy bank – that is separate from your main account balance, so you're not tempted to spend it.
Although, depending on the type of account you have, your savings are always within reach if you need to transfer money back to your current account should you need to access your money quickly (or want to treat yourself!).
5) Keeping your Money Safe and Secure
Keeping your assets or money, safe is in the best interest of the bank which is why many mobile banking apps are moving away from a simple username and password login and adding more advanced security measures such as two-factor authentication, meaning they need at least two pieces of information to verify your identity before using their mobile banking app.
Some mobile banking platforms, like us here at Suits Me®, provide additional security such as biometric fingerprinting and facial recognition software to further increase their security measures.
Additionally, if you've misplaced your debit card many mobile banking apps allow you to "freeze" your card whilst you look for it, meaning no payments can be made using your debit card. Most banking apps also allow you to cancel your card and order a replacement directly through the app instead of having to fill out a form or speak to a person.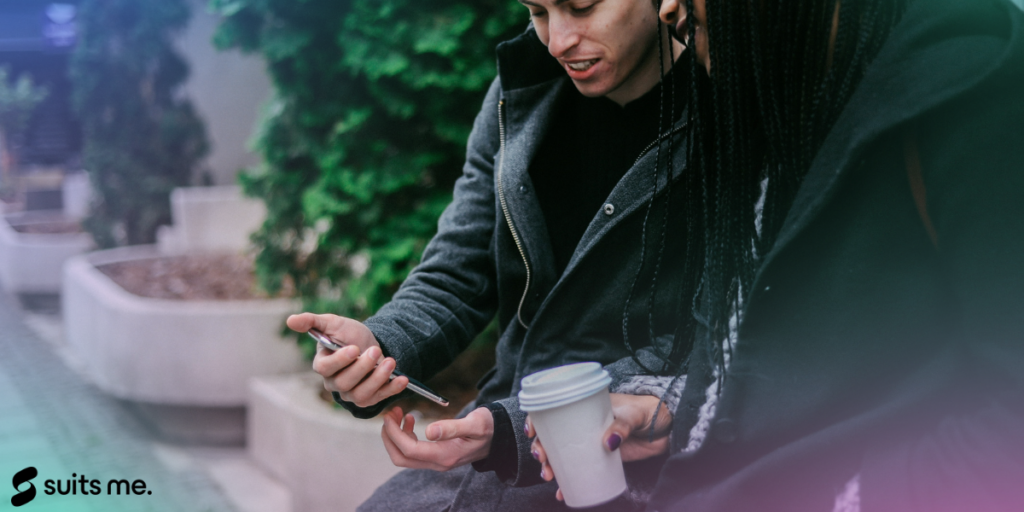 Preparing for the Future of Mobile Banking
Overall, mobile banking has quickly become the most innovative way to manage your finances quickly and efficiently. As new technology evolves, digital banking platforms will need to adapt quickly to keep up with the banking needs of millennials.
With Generation Z starting to utilise banking services, there's a lot more incentive for banks to invest in new technology. However, for banking platforms to keep millennials on board, they will need to offer the latest mobile banking features as well as a personalised experience.
Suits Me® Mobile Banking
Suits Me® is an alternative solution, perfect for people who are underbanked and looking for an account with no credit checks.
We offer a mobile app to all our Suits Me® account holders, so you can easily manage your finances on the go. You can download the app from the Google Play Store and App Store.
Oh, and we've partnered with lots of high street and online retailers such as Halfords, New Look and Footlocker to offer you the best cashback rewards.
Related Posts