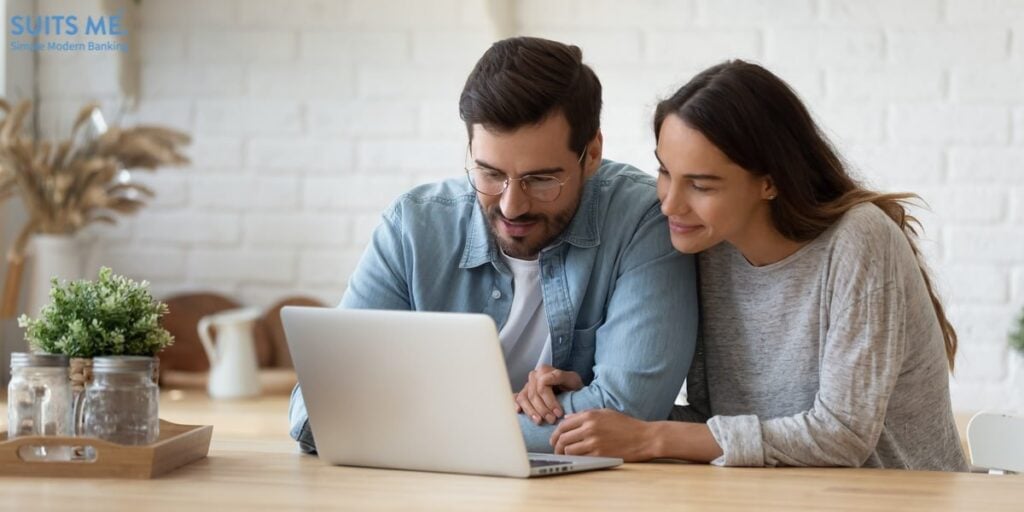 Online banking does exactly what it says on the tin, it's the act of accessing banking facilities online using your computer or mobile device. Modern online banking now gives all features you require of a banking account but digitally, removing the need to go into a local branch.
Online Banking gives you the Ability to Manage Your Finances Digitally | Learn More About the Safety, How to get Access & the Features of Online Banking
Why Should I Bank Online?
You can save time by avoiding visits to the bank, wading through paper statements and endless over the phone balance enquiries by using online banking.
Banking online lets you can keep track of every last payment within seconds, instead of waiting for your monthly printed statement or asking in your local branch. Bills are easier to pay and manage online, you can check your most recent purchases without needing to wait for a statement, manage direct debits, create standing orders and check any other ongoing expenses such as rents, mortgages and loans.
You can also seek banking advice and guidance remotely, you don't need to go into a branch to speak to someone. At Suits Me®, you can speak to someone over the phone, live chat or simply drop us an email to discuss your online account.
How do I get Access to Online Banking?
Nowadays, opening any sort of banking account in the UK will give you access to online banking as standard. This means if you open a regular, high street bank account, an online-only bank account or an online banking account alternative like Suits Me®, you can access online banking but it's not an option that everyone utilises.
If you've already opened your Suits Me® account, you'll get full access to an online account both using your computer and mobile device. Just log in through the website, or the mobile app to check your balance, set up standing orders, make payments, transfer money and more.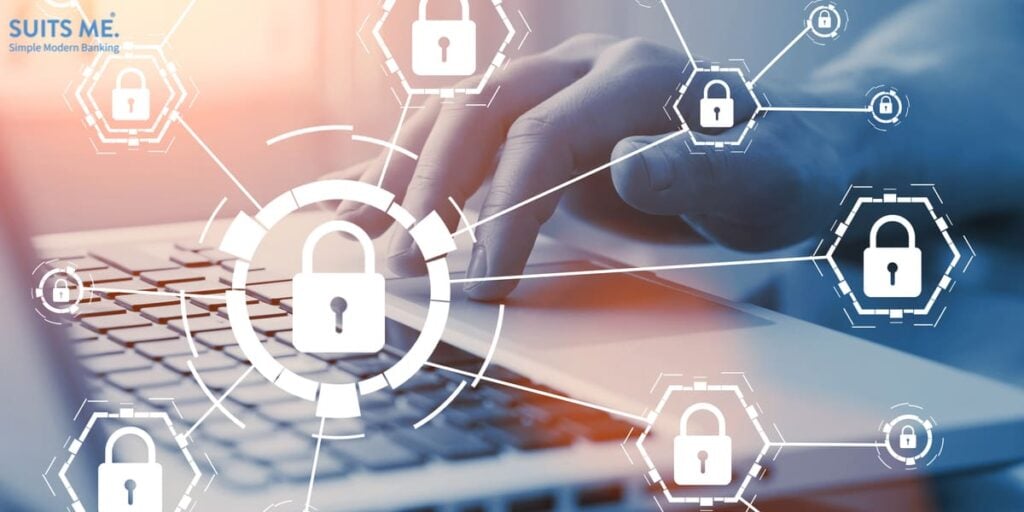 Is Online Banking Safe?
Just because you're not visiting the high street doesn't mean you have to sacrifice your account's security. If you're worried about the security when banking online, we have a range of high-level security measures in place to ensure your money, personal details and account information is always protected.
Online banking uses industry-standard level protections to ensure only you can access your account. Here are a few things banking providers do to keep online banking as safe as possible.
Regular Updates: behind the scenes, developers are always working hard to keep your details safe from the latest security threats. Although you can't see it, your account will be updated on a frequent basis to stay one step ahead of hackers and thieves.
Strict Password Rules: You might think they're tedious but, by requiring you to have complex passwords, they add an extensive layer of security to an online current account
Web Browser Security: If you see a padlock symbol in the left hand side of the URL/address bar, your online banking provider will have a security certificate which offers you more protection when you bank online. Banking websites also use encryption to stop your information being accessed by fraudsters trying to get into your account.
One Time Passwords (OTPs): As a second line of defence against criminals, banking institutes will send an OTP to your registered phone number to double-check it's you trying to access your account. Your OTP changes every time you try to log in
To an extent, online banking is safer and more fraud-proof than regular banking. Quick access to your recent payments and current balance means you'll be the first to know if any fraudulent transactions have been made.
You also have the option to freeze your card if you feel like it's been lost or stolen but you're not 100% sure. By freezing your card, it means it can't be used to make any purchases and will essentially be locked until you unfreeze it.
To make sure you're banking safely, check the following:
Only online bank on a secure, private web connection like your home Wi-Fi.
Double check your payments to make sure you recognise them
Keep your device secure by regularly updating its passwords and software
Log out of your account when you're done.
Opening a Suits Me® Account
Suits Me® offers online accounts without needing to check your credit score or confirm your address. You can open your account in minutes and have access to your online account and mobile app seconds later, putting you in full control of your funds right away (your debit card will arrive in the post a few days later).
If you're worried about getting started, our helpful customer care team is always happy to help you get up and running and guide you through the process every step of the way – give them a call on 03330 151 858.
Related Posts