In this article, we will be looking at mobile banking apps, and specifically the Suits Me® app. Suits Me® is a digital solution and a great alternative to the traditional bank. This means we do not have branches on the high street, so to access your account you can head online or use our handy app. Banking apps are super easy to use and make banking accessible to everyone – anywhere, anytime!
If you are searching for the differences between mobile banking and online banking, head to our other blog: Is There A Difference Between Mobile & Online Banking? Otherwise, let's dive in.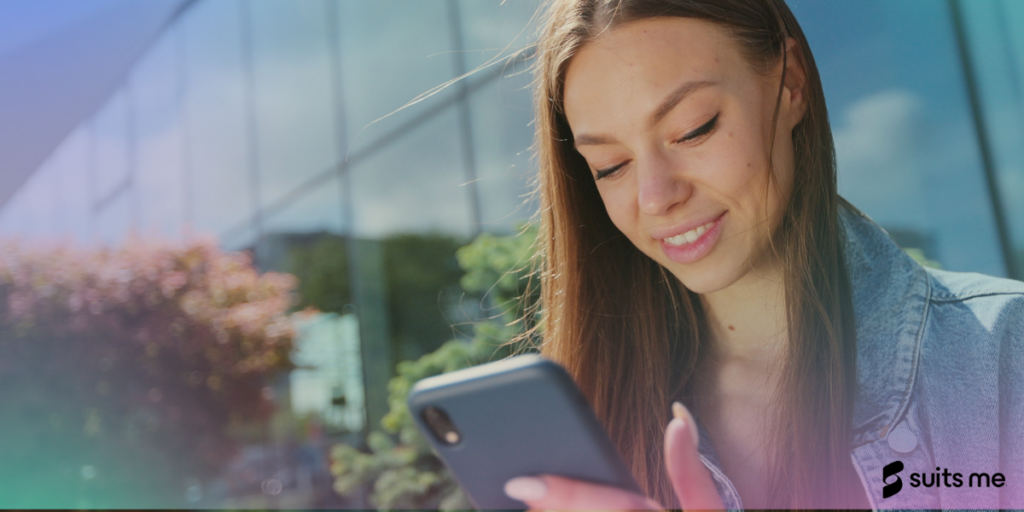 A mobile banking app is, quite simply, an app you can download onto your phone. It gives you all the features you need to manage your finances, all from the convenience of your smartphone. If a bank or banking alternative offers a banking app, it will be unique to that company so make sure to download the correct app. The best way to make sure you do this is by finding the link on their website. You will find the link for the Suits Me® app further down.
Advantages of Using a Mobile Banking App
There are some great advantages to using a banking app, but arguably the greatest has to be the ability to check your account anytime, anywhere. In just a few clicks you can have access to your account and check your balance or view recent transactions; you can even make payments on the go!
Not only that, but you are not confined to the opening times of a high street bank. With the Suits Me® app, you can log on any time, any day of the week. There is no need to head into town or go and turn on your computer because you can do it all from your phone.
Plus, if you have lost your card or are concerned it has been stolen, you can instantly block your card. So, if it has been stolen, the card cannot be used for payments. But if you have only misplaced it and later find it in your other wallet (the one you swear you already checked), you can instantly unblock your card and carry on using it as normal.
Disadvantages of Using a Mobile Banking App
There aren't many disadvantages to using a mobile banking app, but you will need to have a smartphone that is compatible with the banking app.
Some mobile banking apps have reduced or limited features, which is definitely a disadvantage. However, with the Suits Me® app, you get the same great features as you do with our online banking. So, for us, that's not a disadvantage!
How Secure are Mobile Banking Apps?
When it comes to banking apps, the main concern users have is security, and we totally understand this. You want your money to be kept as secure as possible. You might be surprised to hear, however, that banking apps are considered to be more secure than online banking! At Suits Me®, we strive to make our mobile banking app and online banking platform equally secure. This includes secure logins using your mPIN or biometric fingerprint.
There are Some Extra Steps You Can Take to Help with Security, Including:
Use a secure internet connection
Use a difficult and unique password
Don't share your password with anyone else
Keep the app up-to-date
Keep your mobile operating system up to date
Mobile Finaces with the Suits Me® App
As previously mentioned, the Suits Me® app is one of the ways to manage your Suits Me® account. You can use our app to:
How to Download the Suits Me® App
If you would like to download the Suits Me® app it is available on Google Play and the Apple App Store. You can find it by searching for 'Suits Me®' or by clicking on one of the links below:
Opening an Account with Suits Me®
You need to be a Suits Me® account holder to start using our app. You can open an account in just minutes with no credit check and no need for proof of address.
Related Posts: