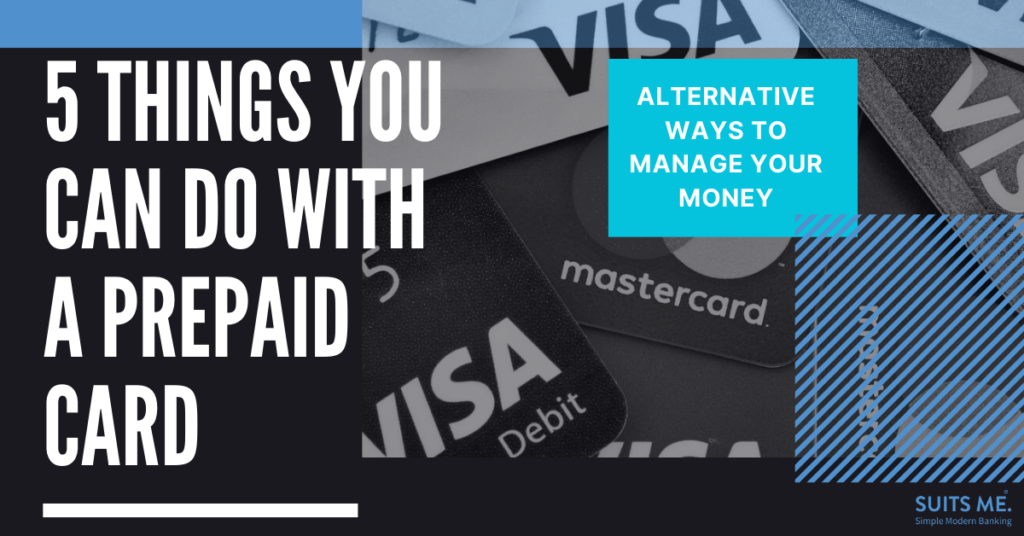 A prepaid card is a quick and easy way of getting your hands on a debit card without the hassle of opening a current account. There are many reasons why some people may opt for a prepaid card over the card they can get by opening a regular bank account.
Some may have a limited or poor credit history, which excludes them from many credit-related products banks offer.
Others might prefer the versatility and ease of use that comes with a prepaid card. There are several ways you can use a prepaid debit card and getting one is much more straightforward than a regular debit card.
Issuers of prepaid cards do not carry out credit checks and only require that you be able to prove your identity. This means the whole process is a lot quicker and easier and gives access to banking products that people may have previously struggled to be accepted for.
Here are 5 things you can do with a prepaid card:
1. Load Money Onto a Prepaid Card
Prepaid cards work by having money loaded onto them. You can only spend the amount of money that is on the card at any given time as there is no overdraft option.
You can load money onto your card in several ways. One option is to transfer funds from a bank account onto your card. You can transfer money from a personal bank account, or have money transferred from a third party, such as wages or benefits.
You can also load cash onto your card at certain designated retail outlets. Simply hand over the amount you want to load onto the card to the cashier, swipe your card, and you're good to go.
There may be some card loading fees, so make sure you are aware of them before you load funds into your prepaid card.
2. Withdraw Cash from ATMs
Carrying a lot of cash around can be risky. If you lose it or have it stolen, it's very hard to recover it. You can use a prepaid debit card to withdraw cash from ATMs as and when you need it.
3. Shop Online Using Your Prepaid Card
Prepaid cards have a card number, sort code and expiry date just like regular debit cards. This means you can use them for online purchases. However, it's worth remembering that you can only spend the money that is on the card. There is no overdraft or credit facility with prepaid cards, so when you are shopping online, you will be paying upfront.
4. Shop In-Store With Ease
All retailers that accept payment by card will take prepaid cards. You can pay for goods or services using your prepaid cards and if it is contactless, you can make purchases under £100 without having to key in your PIN.
5. Use a Prepaid Card for Holiday Money
Using a prepaid card for spending while abroad is one of their most popular and convenient uses. For a start, you can stick to a strict budget by loading only the amount you want to spend while abroad. When loading cash onto a prepaid travel card, you can do so in whatever currency you need to. This allows you to lock in favourable exchange rates before you travel.
Suits Me® Prepaid Card
At Suits Me®, we don't only offer our account holders a Mastercard® prepaid card, but an account that comes with a whole variety of banking-like features so our account holders can manage their money with ease.
With a Suits Me® account, we give our account holders access to your online account, our mobile app, the ability to send and receive money in the UK and internationally via a partner in the Suits Me® app and our exclusive cashback reward programme, where you can get discounts with some of the best retailers across the UK – all you have to do is use your prepaid card to make a purchase and we'll do the rest!
Related Posts